PART ONE–Traveler Know Thy Self
I am a very different traveler when I take off for leisure.  Therefore the first thing every traveler should ascertain is "What kind of traveler am I?"  This is a question you should ask and reply honestly.  There's no right or wrong answer, just YOUR answer.  Knowing what kind of traveler you are will help you select and plan an enjoyable trip.  Here is my list, by no means complete, of different types of travelers that I've observed.
VIRGIN—I'm not really sure I like the idea of traveling.  Aren't I going to meet a lot of strangers?  Not sure that new places are for me.
ON STEROIDS—If I'm taking two (or three or however many) weeks off I'm seeing the most that I can see.  I can sleep on the plane on the way back home.
FRUGAL FANATIC—I love to travel but for me I want to know that I've gotten the best deal on airfare, hotels and meals.  I want the bragging rights of getting the most for the least.
WELL-HEELED WANDERER—I have the money, I know what I want, let someone else do the heavy lifting of planning for me.
SITE SPECIFIC—I want to really get the feel of a place and be as close to a local as I can.  I stay in one place, rent a house, stay for two to four weeks, invite friends and take day trips around the area.
All of these categories have subchapters and can even be the same person traveling at different times in their lives.
VIRGINS I would recommend starting out on a cruise.  The cruise is the perfect starter course for the inexperienced or weary traveler.  A short cruise to the Caribbean is a safe bet.  One only needs to fly into Miami, board the ship and let the crew do most of the work.  There are off shore activities lead by English speaking staff (these cost extra) like zip line jungle tours, swimming with dolphins and tequila tasting.  There are worse things.  Plus the Caribbean is calm except for hurricane season.
Now if you've been to Miami but still want to venture out a Mediterranean cruise might just be the answer.  I worked with Samantha Brown on Royal Caribbean's Mediterranean cruise and think it's a good primer for Europe.   Once again, the off shore excursions have English speaking guides, there are tons of incredible places to see Rome, Pisa, Barcelona, Venice and just as many excursions.  And I have to say the ship is just incredible, the staff can't be beat and tons and tons of food.  Sadly, booze is extra.
ON STEROIDS This type of travel demands a great deal of planning—identifying each destination, arranging transportation from place to place by plane or train, booking a different hotel in each different city, packing and unpacking every night, knowing precisely what you want to see in each city.  I wouldn't recommend this type of travel for the uninitiated because it might turn you off to travel.  But I know people who get an adrenaline rush when they knock off ten cities in eight days.  For me, this kind of travel is too much like work.
FRUGAL FANATIC while getting a good deal is important, having a vacation that suits me is paramount.  Everyone wants to get a good deal when planning a vacation.  Scoring a cheap airfare is akin to winning the lottery, especially these days.  My philosophy is, be selective in your bargain hunting.  If you have a bad back a hostel with lumpy beds might not be a good fit.  But if you want to go shopping in expensive boutiques a hostel might just work.  If driving is cheaper but will stress you out, take a train.  Spending decisions should take into consideration who you are.
WELL-HEELED WANDERER is a mythical creature to me.  1) I personally don't know someone this rich and 2) part of the fun of travel for me is planning the trip.  Although, I wouldn't mind first class travel for long trips.  (Hmmm, something to aspire to in the future?)
SITE SPECIFIC this describes the traveler that I am.  I like to drink in the rhythms of a place.  I spent a month in Uzes, France walking to the farmers' market, taking back roads, cooking, entertaining friends, taking short excursions.  Last year we rented a great AirBnB apartment in Trastevere, Rome close to everything but not touristy.  After our fifth day we knew our little piece of the Eternal City.  In Buenos Aires we spent ten days in a two-bedroom apartment and relaxed, walked, read books, left the crazy pace of Los Angeles behind.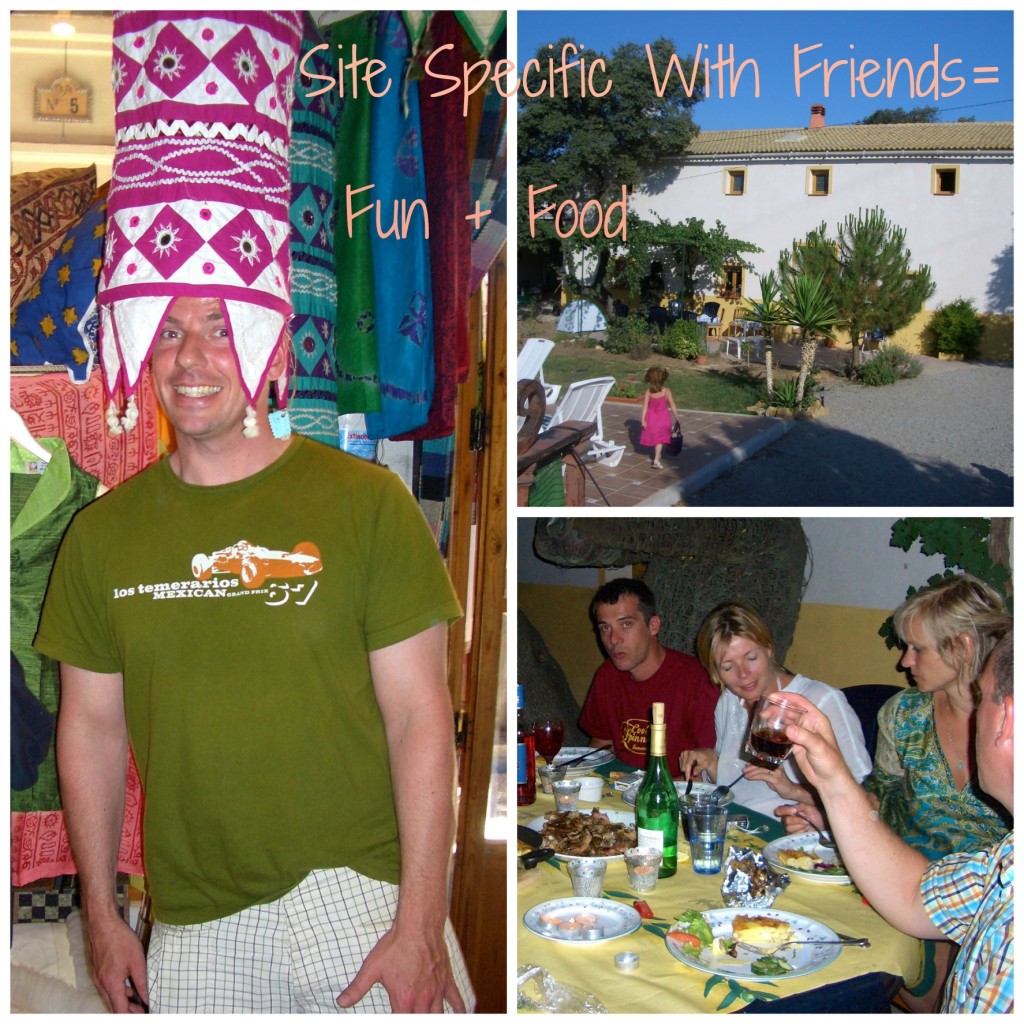 The reasons why people travel are as varied as the people.  For Nahid and I we like a combination of culture and food.  I think we also like to collect quirky and unusual signs, stickers and posters.  I could try to explain what I mean but perhaps these photos will do a far better job.
SPAIN