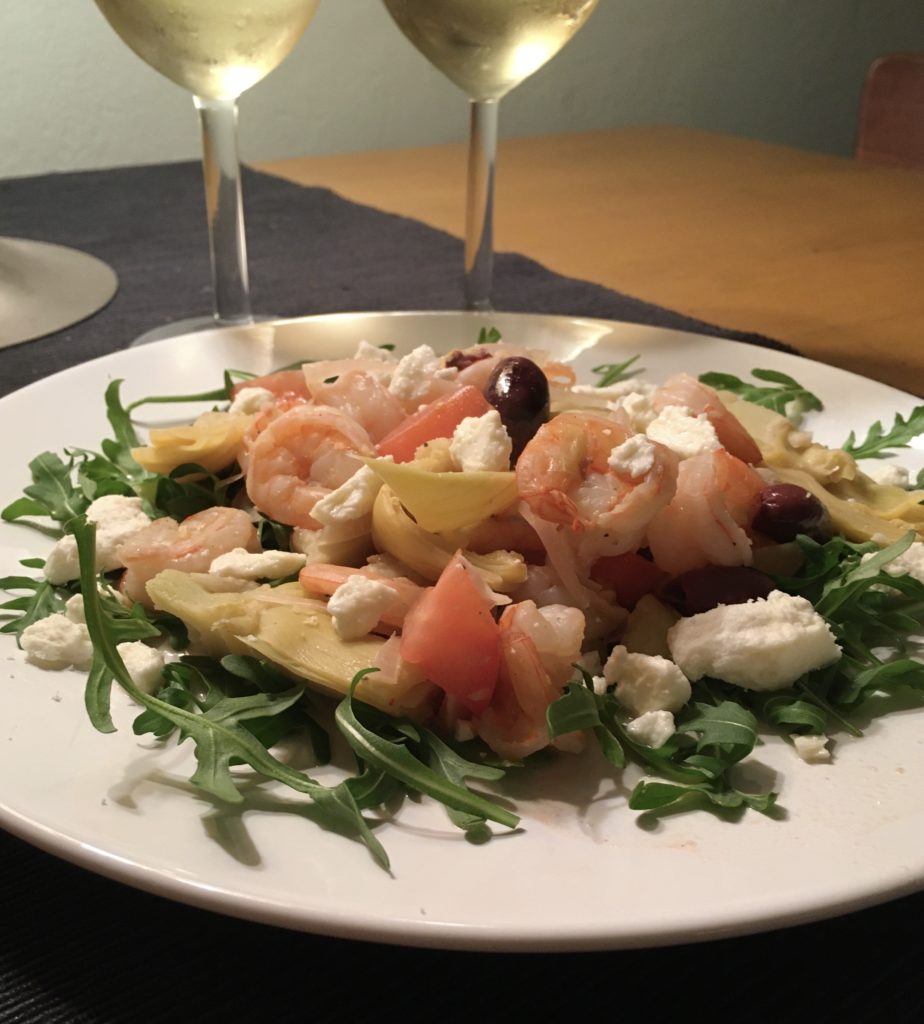 This pandemic has been tough. Being alone, isolated has been difficult. Most mornings I ask myself, "What you going to do today Jude?"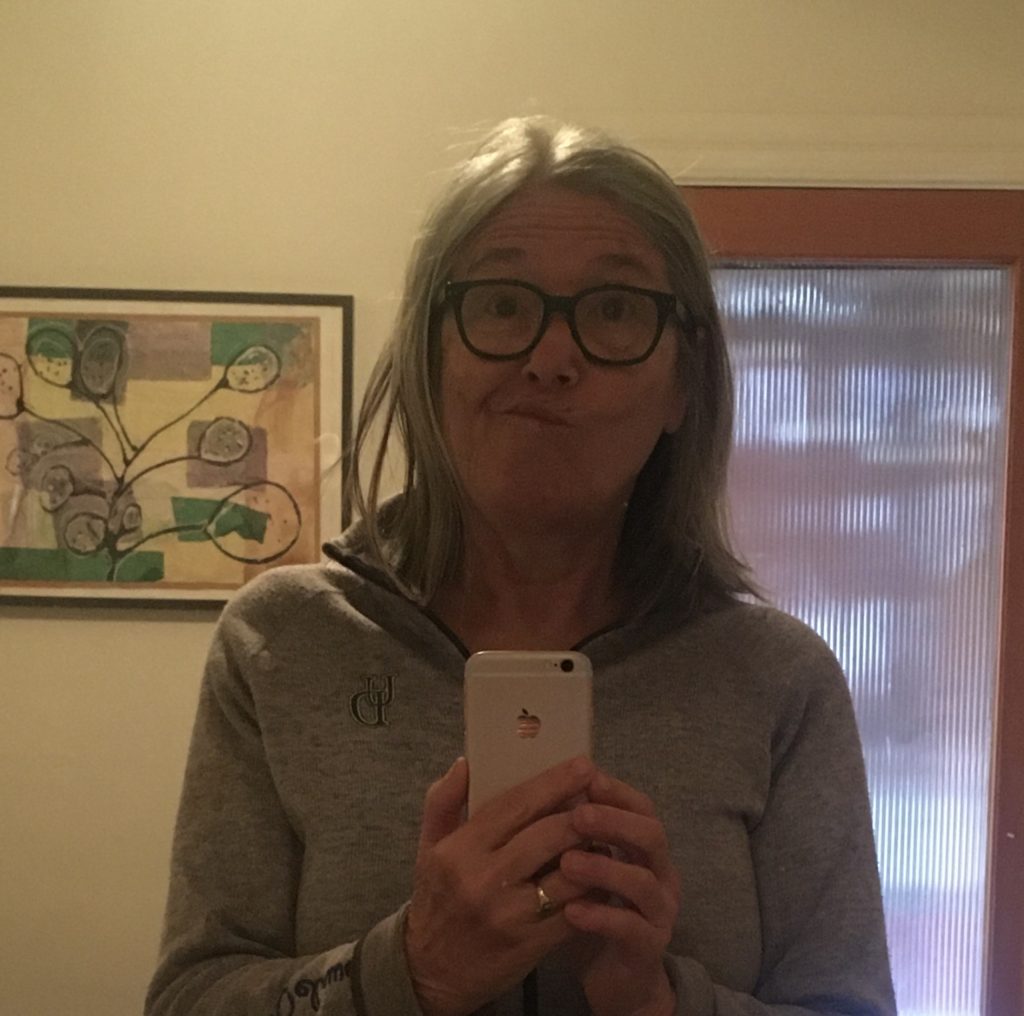 In the beginning I was full of purpose. I made two flower planters, painted the trim on the garage. But slowly a heavy blanket of ennui encased me. The voice in my head kept repeating, "Why bother?"
That's why I was so happy that my family suggested that we cook together, 'pandemic together', aka Zoom or Skype.
Finally, a project that involved people, real people.
I wanted to show how easy some meals can be. Lesson one started with this chop and dump recipe. It's quite versatile in that you can add just about anything. The first time I made it I put it over arugula, many in my family put it over pasta. The choice is yours.
Another bonus is that all the ingredients are readily found at Trader Joe's.
I hope you have as much fun as we did making it.
Quick and Easy One Pot Artichoke, Black Olive, Tomato, Feta and Shrimp Combo With or Without Starch
Ingredients
1 onion sliced
4 cloves of garlic sliced (it's perfectly fine to use prechopped garlic in a jar. If using, 1 T)
1 container of cherry tomatoes or three tomatoes
½ bag of arugula, or spinach or green of your choice.
1 pound frozen shrimp defrosted and cleaned. You can
1 bag frozen artichokes defrosted
Olive oil
½ jar of black olives halved
1 Cup white wine
Feta cheese already crumbled
Starch of your choice if you are using—orzo, linguini, rice
Instructions
Slice onion and garlic, half olives
If using cherry tomatoes slice in half. If using regular tomatoes cut into eighths
Heat pan, add olive oil, let it heat up, add onion and garlic, saute for a minute or so.
Add artichokes,
Add a cup of white
Cook for about 2 minutes then reduce heat to medium
Add tomatoes and shrimp. If the liquid in the pan doesn't cover the ingredients add water or more wine. Bring to gentle simmer cook until shrimp are cooked on one side, then turn the shrimp and cook other side.
Add olives. Taste broth add salt and pepper as needed. Once shrimp are cooked place mixture over arugula or pasta or whatever. Sprinkle with feta.
DONE!