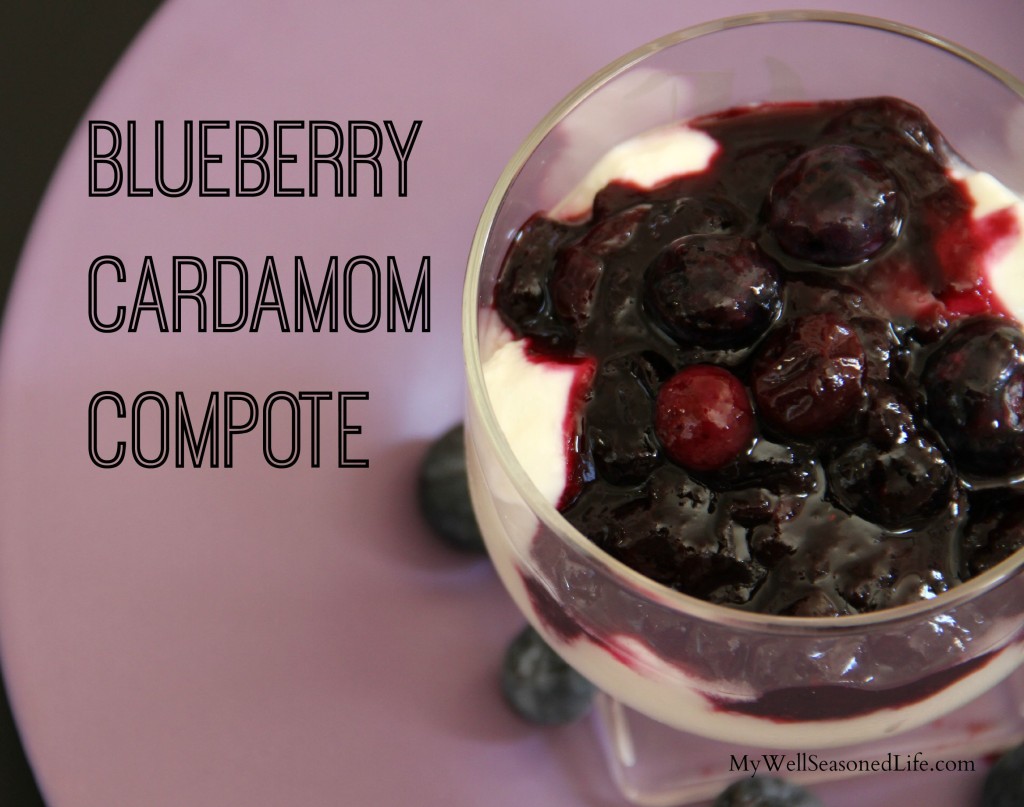 Blueberries are my favorite berries and luckily they are everywhere. As a kid I picked them off a bush at my grandmother's lake house. For years my breakfast consisted of Dannon blueberry yogurt. As my taste buds matured, I moved onto Greek yogurt with homemade blueberry compote.
Blueberries are my go to berry. I use a blueberry drizzle on my lemon ricotta tart.
Blueberry ricotta pie is another favorite.
I was hired to cater a private dinner and wanted to create a new spin on my old blueberry compote. I added ginger. It was okay, but not what I was looking for. Then I thought of the incredible flavor of the poached pears from the Jerusalem Cookbook. The next time I added crushed cardamom seeds along with ginger and found the flavor combo I was looking for. Cardamom infused its lovely aromatic essence while the ginger supplied a bit of zing. Together, with a bit of lemon, a new favorite was born—Blueberry Cardamom Compote.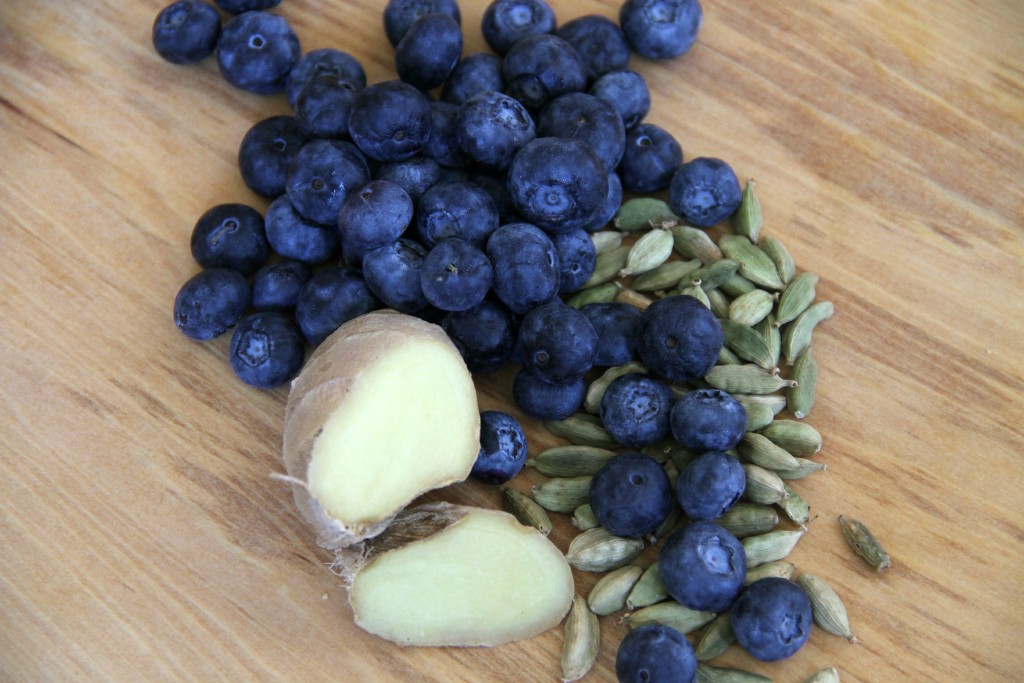 Use it on top of yogurt, ice cream, on top of the lemon ricotta tart or by itself.
Blueberry Cardamom Compote
Ingredients
6 cups fresh blueberries (frozen can be used as well)
1/2 inch piece of fresh ginger peeled and finely chopped
15 cardamom pods seeds removed
1/4 cup sugar
1 T cornstarch
zest of one lemon
3-4 T lemon juice
Instructions
Place blueberries, finely chopped ginger, cardamom seeds and sugar in a non-reactive pot. Bring to boil on medium heat.
Add tablespoon of corn starch to 1/4 cup of water. Stir until smooth. (This is called a slurry)
Cook the blueberries until they release their juices. Add lemon zest and juice.
Add slurry, stir until smooth and bring to boil. Cook until the compote thickens. Cool.
https://www.mywellseasonedlife.com/blueberry-cardamom-compote/