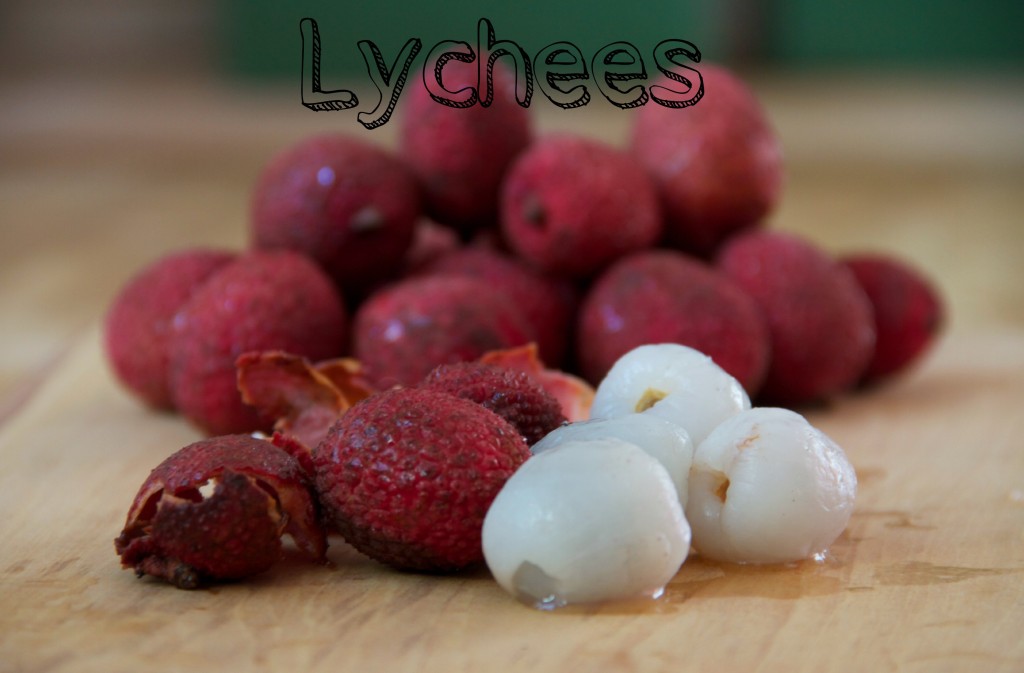 Lychees, lychees, lychees. If you haven't tried them now is the time. Lychees have an unusually bumpy/prickly peel that hides their sweet, juicy fruit that surrounds a ruby lacquered pit. I had never seen them before I stumbled across them in A-one grocery store years ago. But once I tasted their sweetness I was sold.
So you can imagine my delight when Oakley over at Frieda's Produce offered to send me some. I couldn't wait to dig in.
But then I got to thinking, what type of recipes use lychees? I had only eaten fresh lychees. Could I use them in a dessert for a luncheon with some food blogger friends?
My cursory search on the web pointed me to drinks and sorbets. Good thoughts but not what I was looking for. Then I remembered that Cathy from She Paused for Thought wrote a comment on my mango and cherry clafloutis about using lychees instead of mangoes. It's good to know a friend who has traveled extensively and will eat just about anything…once. I was sold.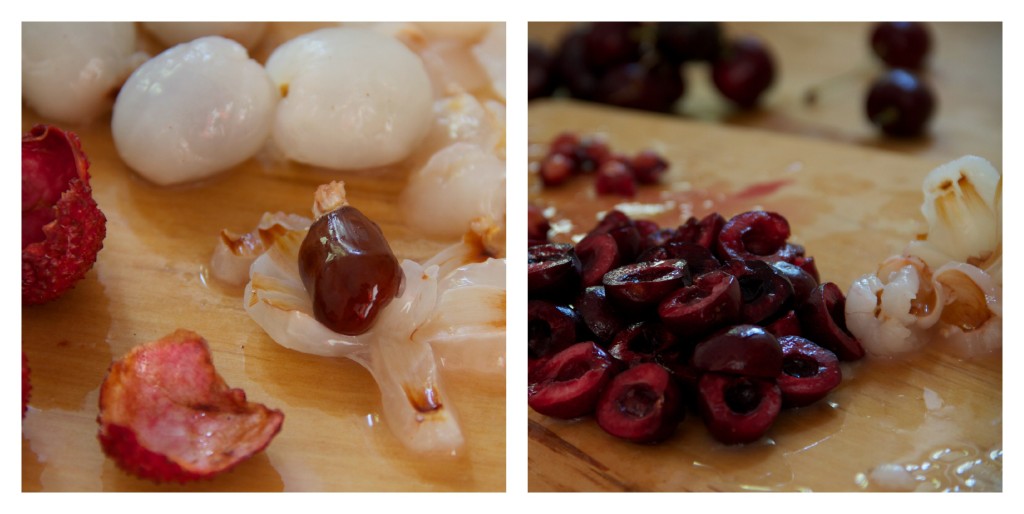 A word of advice, make sure you buy twice the amount of lychees than the recipe calls for, I peeled one for the recipe and one for me.
Lychee and Cherry Clafoutis
Ingredients
1¼ cup whole milk
1/3 cup sugar
3 large eggs
2 teaspoons pure vanilla extract
1/4 teaspoon kosher salt
½ cup all-purpose unbleached flour
½ cup toasted coconut
16 lychees peeled and pitted
16 or so dark sweet cherries, halved and pitted
Instructions
Heat oven to 350
Peel and pit lychees
Slice and pit cherries
Place first six ingredients in blender and puree (about 30-60 seconds)
Place lychees on bottom of pie pan
Arrange cherries on top of lychees
Gently pour mixture over lychees and cherries
Sprinkle coconut on top
Bake 20-30 minutes To test insert toothpick into middle of clofloutis if it comes out clean it's done
https://www.mywellseasonedlife.com/lychee-clafoutis/