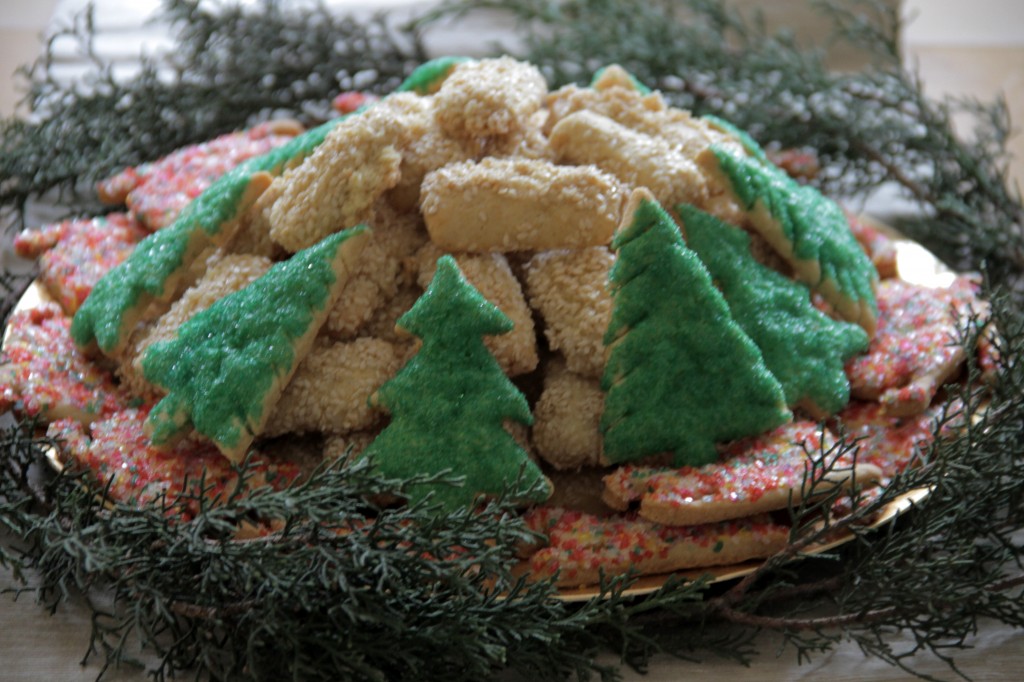 The Search for Vacata Recipe Finally Found
When I was a kid there were three things that were always consistent at Christmas time: an Advent calendar, my dad bringing home a Charlie Brown Christmas tree and making cookies. But these weren't just any cookies, the recipe for these cookies came all the way from Sicily and they were called vacata.
The baby scale on the kitchen table signaled the ceremonial mixing of Christmas vacata.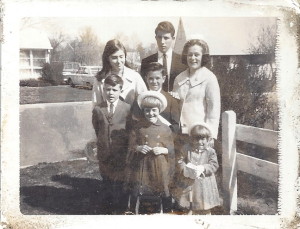 My mom would weigh out the ingredients and mix by hand the large batch of cookie dough.  Then we'd roll out cookies: Some in the shape of our initials, others hand cut Christmas trees or candy canes.  We'd roll our masterpieces in sesame seeds or dust with red or green sugar sprinkles.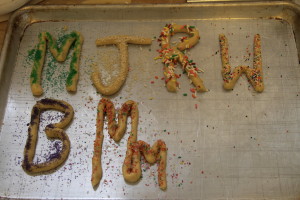 Once they emerged from the oven we'd tie ribbons around them and hang them on the tree.  Theses cookies were always better on the tree or dunked in milk since they were hard and not too sweet.
Alas, we haven't made these cookies in decades.  Yet for the last ten years I have been looking for my mom's Christmas cookie recipe.  Each year I'd unsuccessfully comb her kitchen looking for that sacred piece of paper that would reveal the secrets of vacata.  The first place I looked, of course was where her Betty Crocker Cookbook stood for some 40 years.  No book. No luck.
The vacata cookie recipe became my holy grail.
On my last visit to New Jersey I once again scoured my mom's house for the recipe.  As luck would have it, I was looking for something in the back room, or as we like to call it "the black hole" and came upon an old index card box.  I opened the lid. The box was filled with every recipe my mom had collected over the years.  I plucked through the cards I couldn't believe my eyes for, there amongst the browned aged index cards was her recipe.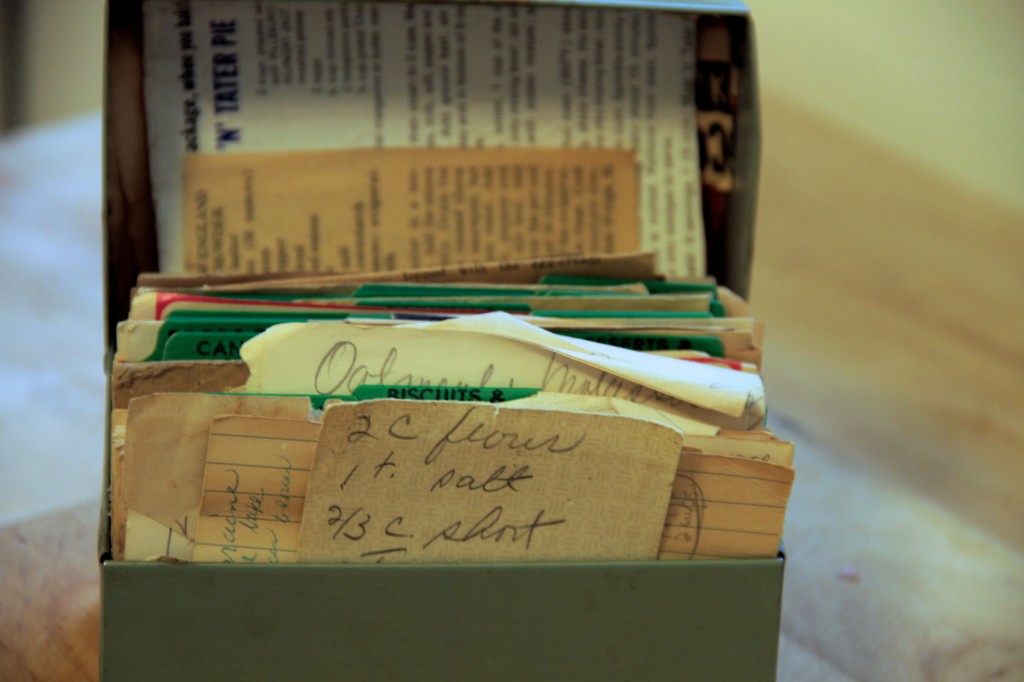 My mom's not one to throw things away, she saved the original paper that held the recipe but wisely wrote out the recipe on a "newer" index card.  My heart sang as I jumped for joy!  My quest was over.  There it was in all its glory the vacata recipe…but wait it's spelled vicata.  What?
My mom has until this day called the cookies vacata, but when I looked at the card, both old and new she wrote vicata.  Something in my brain said that these cookies had another name. And just like that another mystery had to be solved.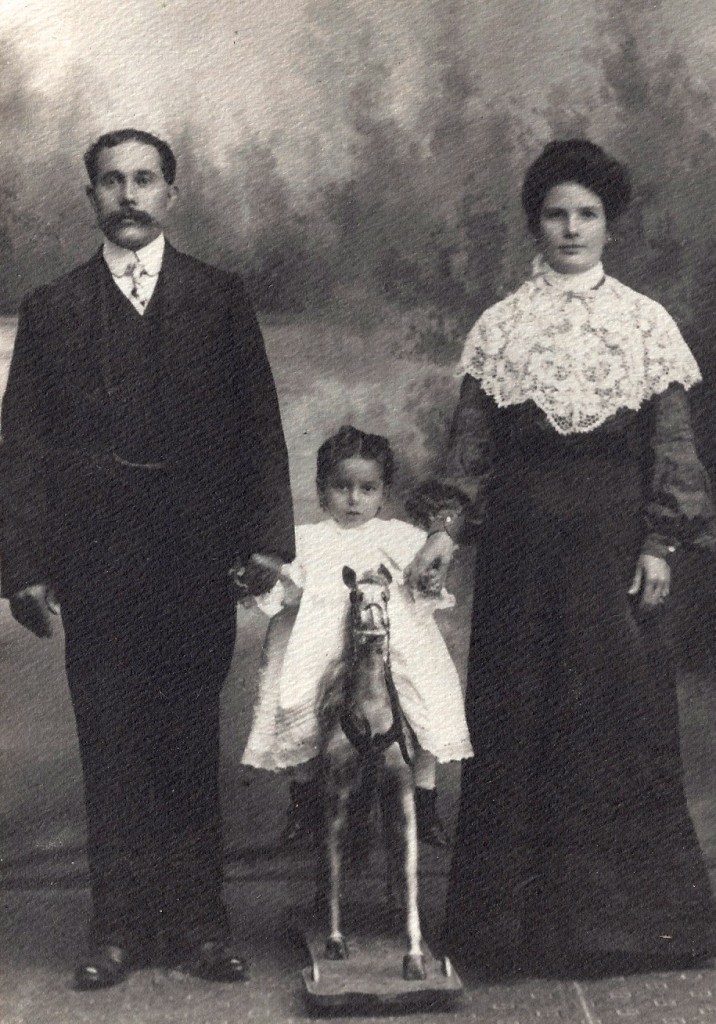 My mom's grand parents came from Sicily and Naples in the late 1800s. They spoke little English.  I'm pretty sure that my mom's father could speak and understand Italian.  But my mom wasn't taught Italian and only knew a few words:  Mangia (eat), Statazit (shut up) and maybe a few more.  But when I looked up statazit it turned out to be stai zitto.  So maybe 'vicata' was what my mom 'heard' but might actually be another word.
A new search began, this time on the internet.  I looked up 'vicata'.  Nothing but last names. I looked up Sicilian Christmas cookies and only came up with recipes for fig cookies.  Undeterred, I searched the one ingredient that made the cookies stand out—sesame seeds.  And somewhere round page three of my Google search I found this site Ciao Italia.  And in the last line of the paragraph explaining the history of the cookie my new search was completed.
"Biscotti regina are an example of an Italian cookie which is not sliced and re baked, since biscotti in Italian just means cookies."
Somewhere along the line "biscotta" morphed into 'vicata' and then 'vacata' which simply means cookies.  A sugar cookie by any name is still a sugar cookie.  Enjoy this recipe.  I have all my life.                                             
Sicilian Christmas Cookies–Vacata, Vicati, Biscotti

Sicilian Christmas Cookies
Ingredients
3 1/2 cups flour
3/4 cup sugar
3/4 T baking powder
1/4 lbs. butter cut into cubes
3 eggs
1/4 t vanilla
Instructions
Add dry ingredients into a food processor and pulse until mixed.
Add butter to processor and pulse until the mixture looks like coarse corn meal.
In a separate bowl beat eggs and vanilla until mixed.
Turn processor on and add eggs. Mix just until blended. Remove the dough from processor and knead until flour is incorporated. Don't over work dough.
Roll to your favorite shape, coat with egg wash and sprinkle with colored sugar or sesame seeds.
Bake in 350 oven for about 12-15 minutes.
https://www.mywellseasonedlife.com/sicilian-christmas-cookies/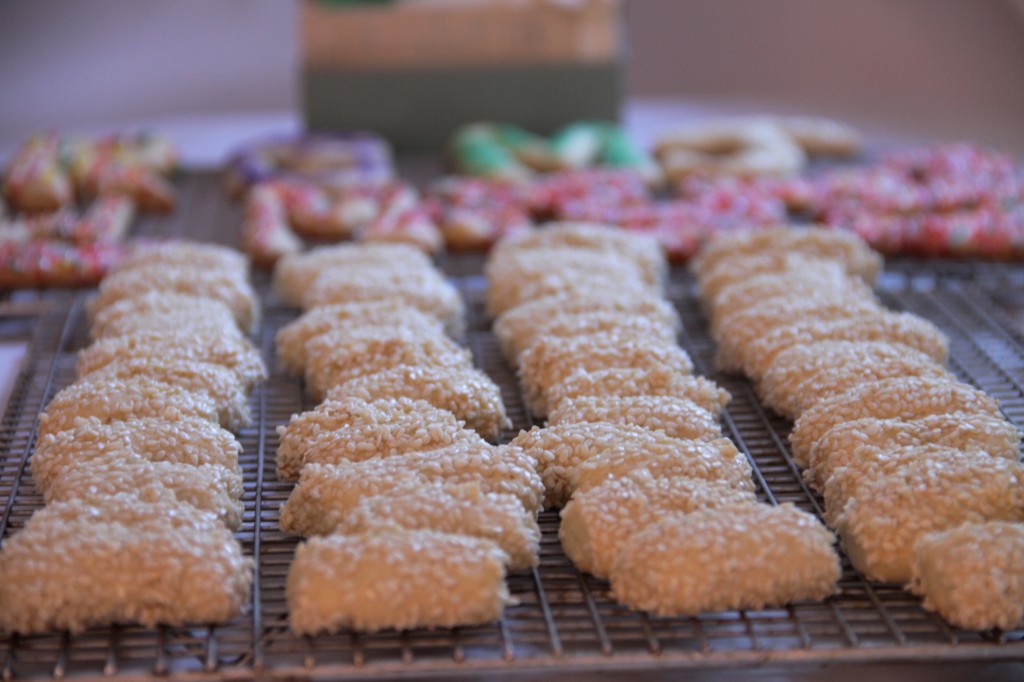 FBLA 2013 Cookie Exchange Recipes
Non-Cookie Items