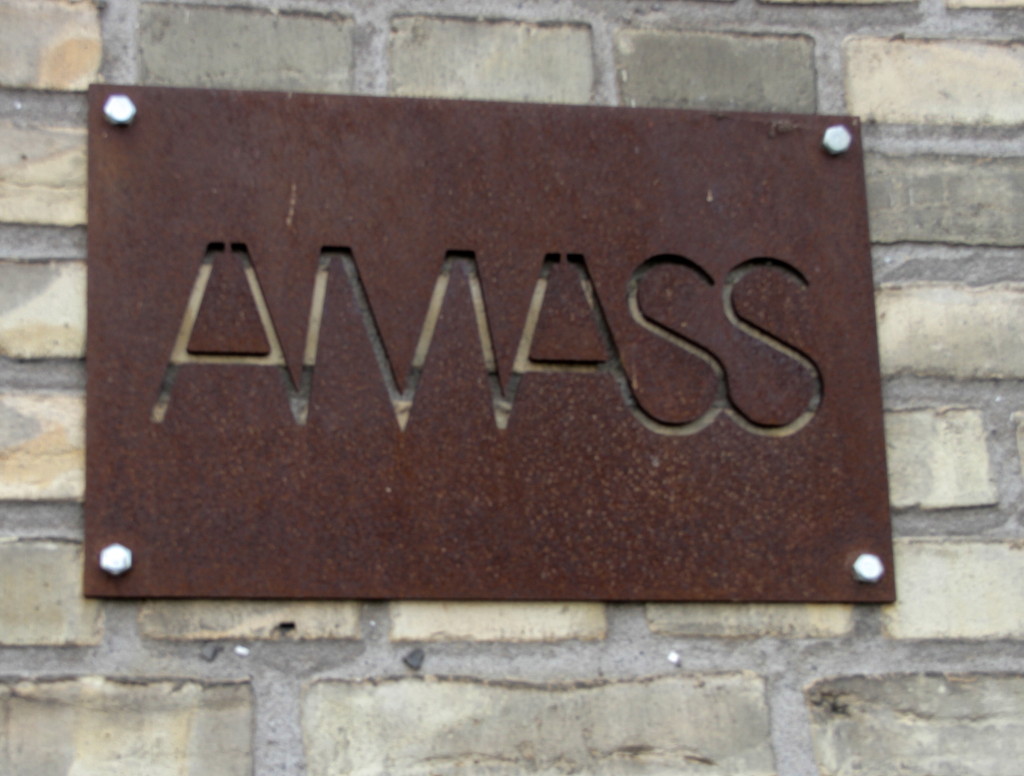 My one indulgence is going to really good restaurants. I buy fine dining experiences like some people buy expensive shoes. The Bazaar, Providence, Animal, Lucques and Hatfield's (the old location on Melrose), where up until my meal at Amass was the singular best tasting menu EVER.
Amass now reigns supreme.
Of course there is a story that goes along with my meal.
I decided to go to Amass on a whim. I arrived at 5:00 pm…an hour early…with no reservation…at one of the hottest restaurants in Copenhagen. Surely I'll get in?
I wandered the grounds and found Amass' wonderful garden complete with greenhouse. I met Jacqueline, who was gathering herbs for the night's service. We shared a lovely conversation about figs. I asked about my chances of getting in without a reservation. She thought it might be possible. Hope springs eternal.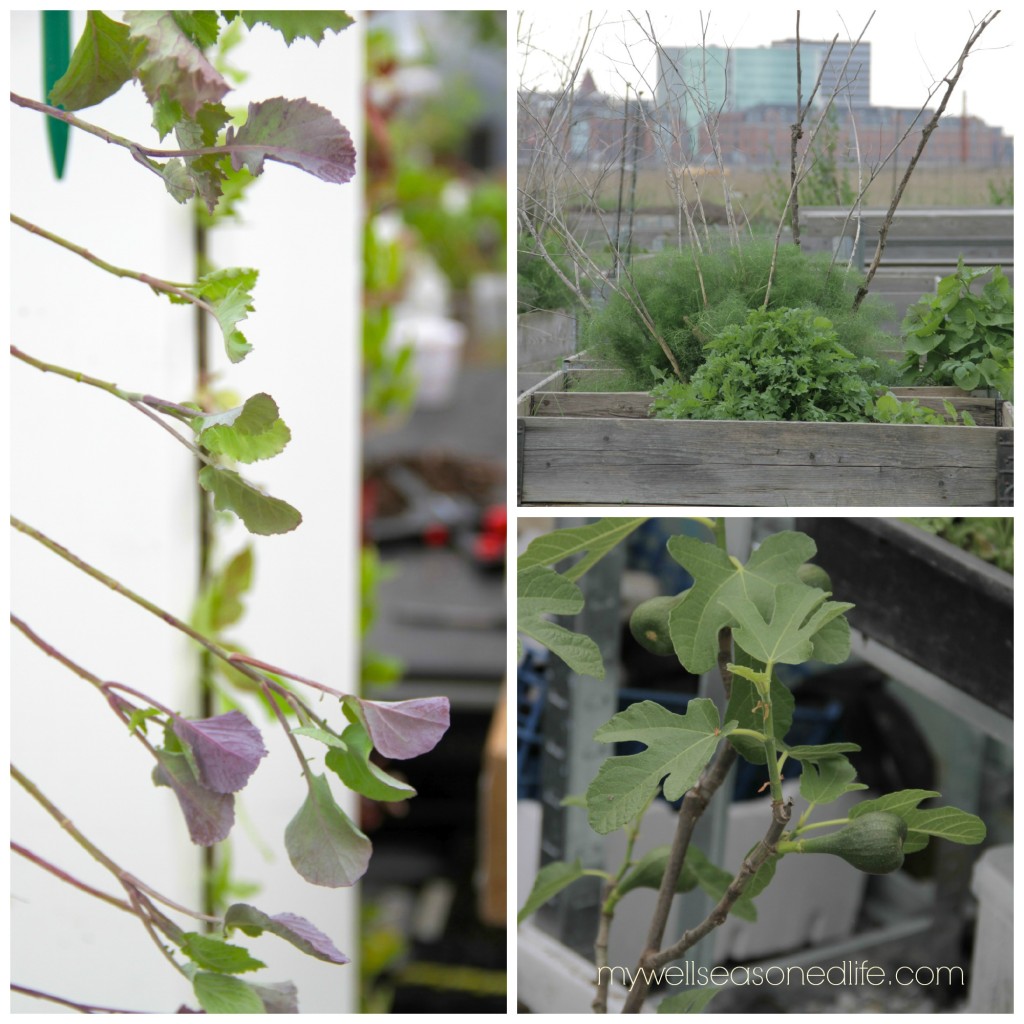 Promptly at 6:00 I sheepishly entered Amass. The hostess accommodated me and lead me to a bar area where they the place people without reservations. As I was settling in, my waitress told me that the table in front of the kitchen was available if I preferred it. I don't think I could contain my excitement. I had a ringside seat next to the kitchen. I ordered the tasting menu and a glass of wine and settled in to watch the kitchen work its magic.
It was early so the dining room wasn't at full capacity yet. As my order was placed in the open kitchen a chorus of "yes chef" rang out.
My first dish was grilled Japanese knotweed accompanied by an emulsion of pickled pork fat with a sprinkle of buckwheat kernels. Unbeknownst to me, knotweed is a cross between asparagus and rhubarb with the mouth feel of okra that only got better when coated with the pig fat emulsion, which I proudly scooped up with my finger, because, let's face it, licking the plate would be so déclassé.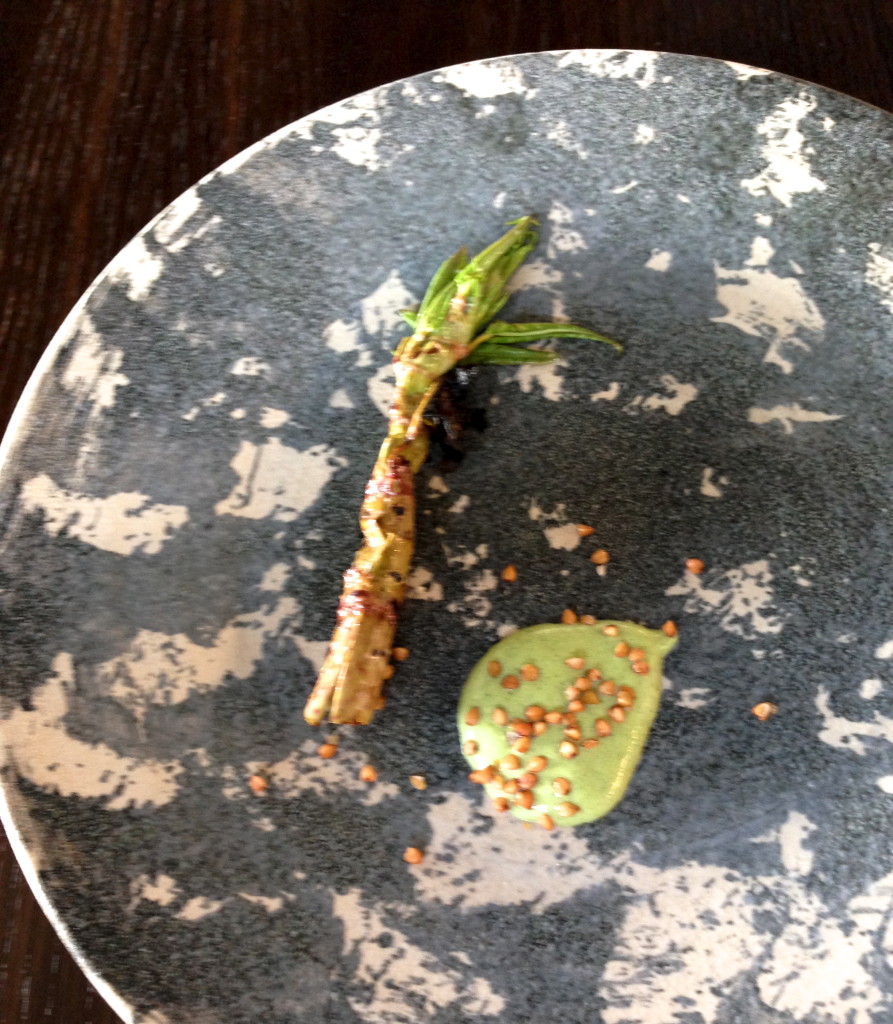 The next dish was grilled fermented potato bread served with leeks and ramps presented by a member of the kitchen staff. Ah spring, thank you for your abundance. The bread's sourness with the smoky leeks and ramps made for a lovely snack throughout the rest of the meal.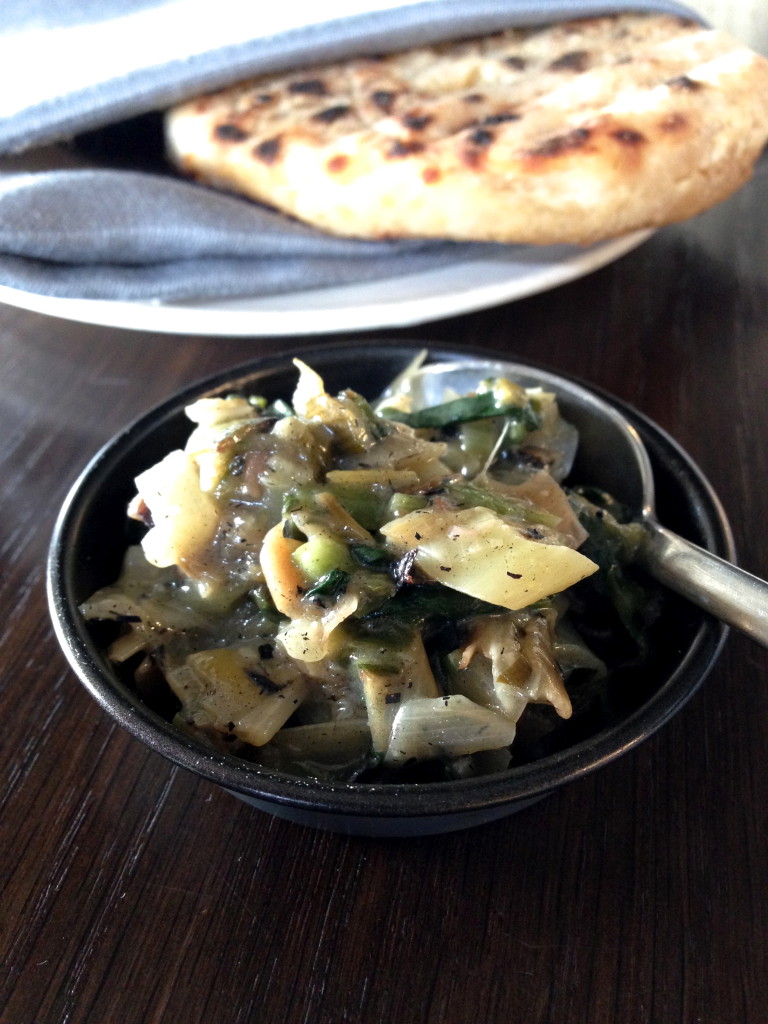 As I was writing notes about the meal and chatting to myself, chef Matt Orlando appeared with the next course. The chef, wow. Matt explained that the next course was a mille feuille of fried chicken skins, a dollop of salmon roe emulsion topped with a variety of perfectly cubed pickled vegetables. Matt explained that each fried cracker is actually 50 to 80 layers of chicken skins, piled on top of one another, frozen and then slow roasted for hours, sliced and then fried. My scribbled note after my first bite, with no editing, 'Wow—crispy, a taste of home. If you've ever dreamed of the best fucking chicken skin this is it but so much better." That about summed it up.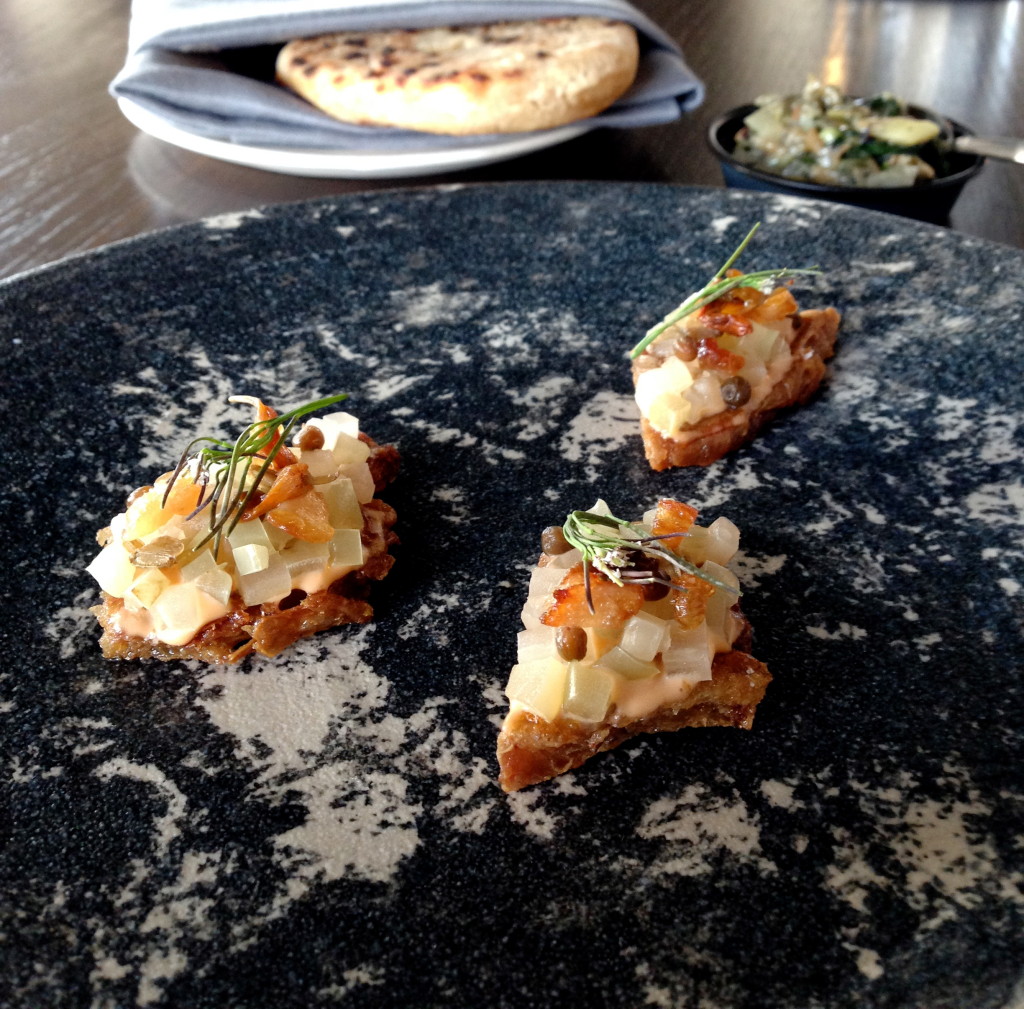 To say that Matt and I bonded might be an overstatement. We did chat a bit more throughout the meal. Being so close to the kitchen Matt gave me a sample of duck breast cured in beet juice and ginger and then smoked. Just, just, just so tender, the flavors blending and building upon one another. I congratulated him on creating a team that worked beautifully together and didn't possess the stress of many of the kitchens I've known.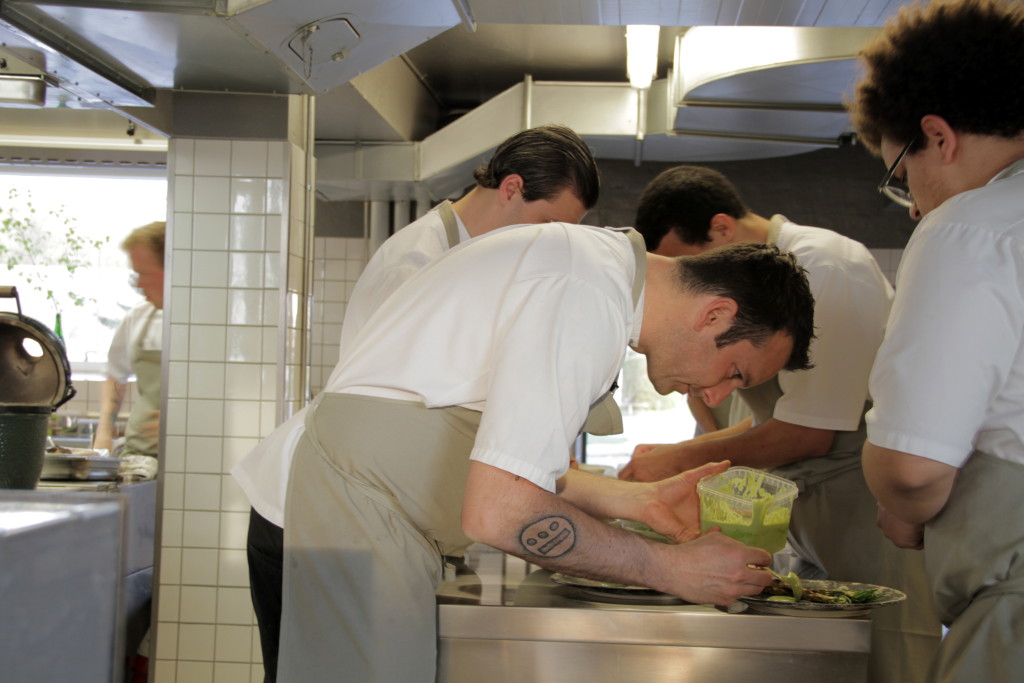 Another member of the kitchen staff placed a bowl in front of me. He explained that it contained a two hour poached egg yolk surrounded by an assortment of fermented grains that floated in a monkfish broth topped with a sprinkle of green garlic. The yolk was a contradiction, firm yet runny. The sour grains and briny broth complimented the richness of the yolk. The dish really worked.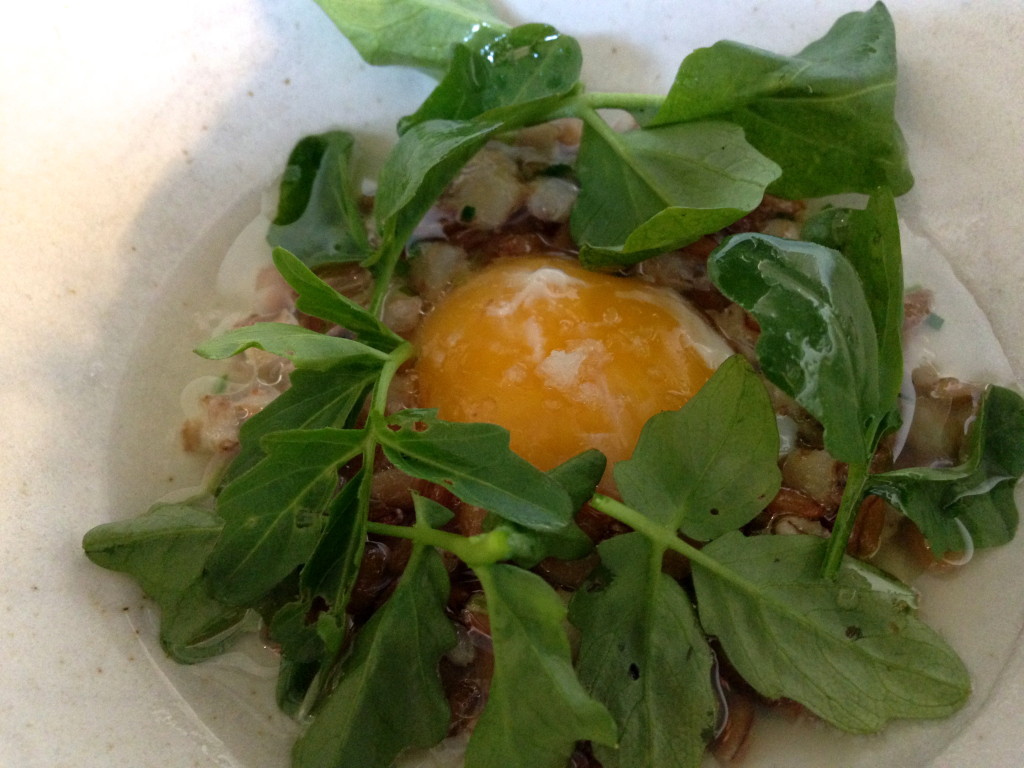 The richness of the egg dish was off set with the lightness of the monkfish that arrived next all dressed up with wild herbs floating in virgin butter. Crispy, light and flavorful. If the egg was a farewell to winter this dish held all the promise of spring.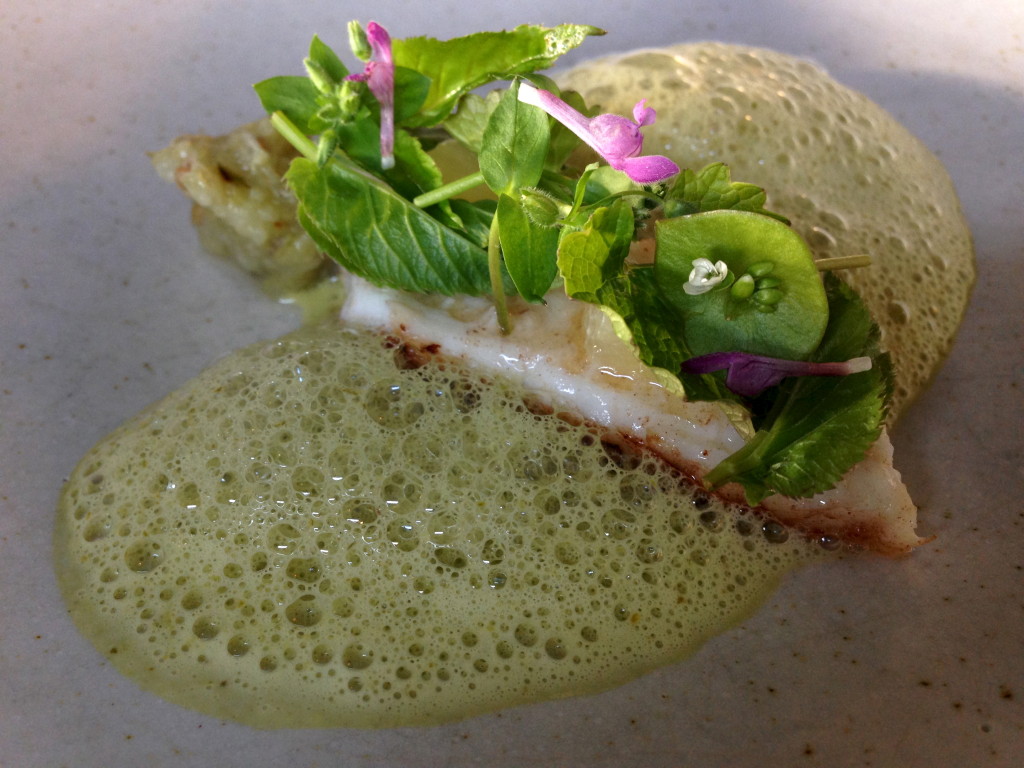 Matt appeared with a dish that I think he was really proud of. He had finally found chickens that were raised totally outside and fed on wild stuff that they naturally eat. No cages, no pseudo organic bird this was the real deal. Since the chicken had a nutty flavor he breaded it with homemade marzipan. Almonds, chicken broth, potatoes and wide strands of celery finish off the presentation. Juicy, tender and nutty. But there was a surprise underneath the sliced breast and potatoes, a boneless chicken wing that was sweet and succulent. What an luscious dish. No wonder Matt puffed with pride when he presented this dish.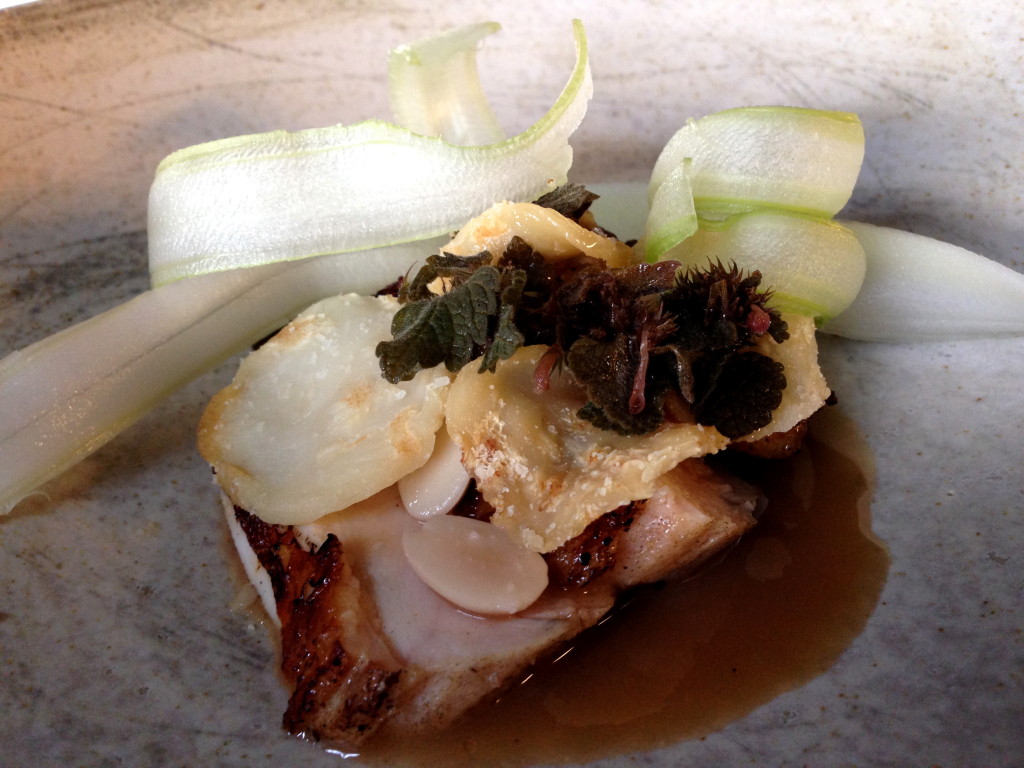 Dessert was a dream come true: caramelized bacon, stout mousse and chocolate ice cream. I made sure to have all three in each spoonful. The bacon added the perfect salty crunch to the mousse and ice cream.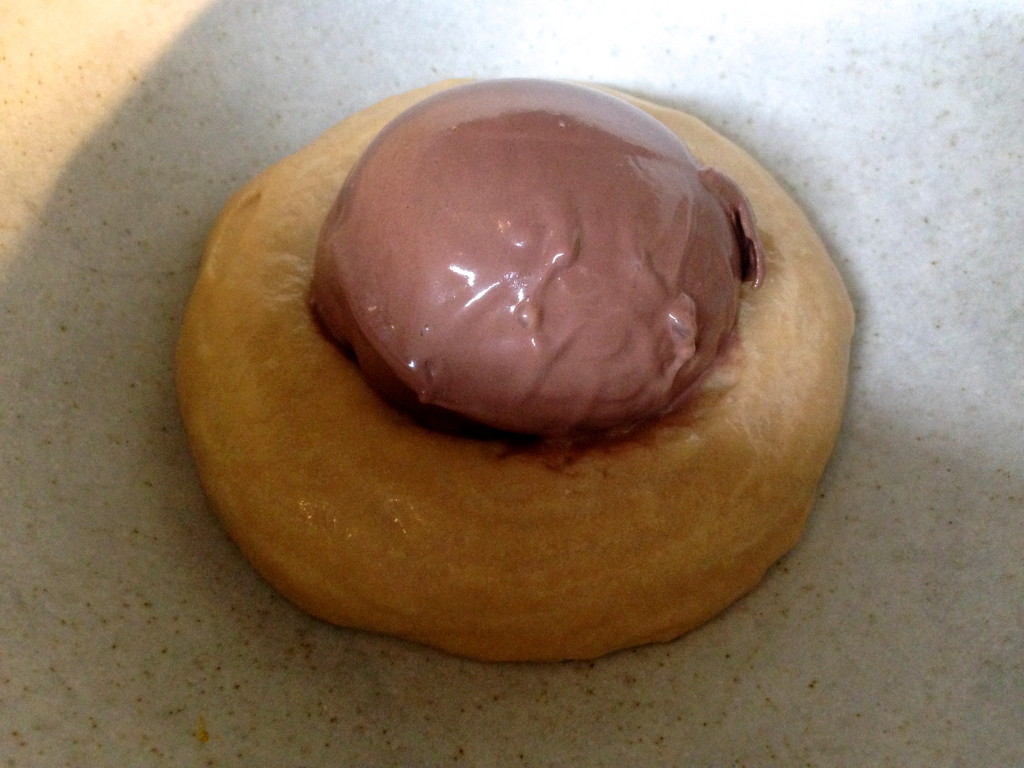 The sun was setting on a full dining room as I finished up dessert. Amass was an extraordinarily intimate experience, I got to speak to the kitchen staff, the chef, my waitress and to a person they could relate to my enthusiasm and passion for what they created. I sat fully satisfied by a phenomenal meal that was accessible and relaxed with no pompous pretexts.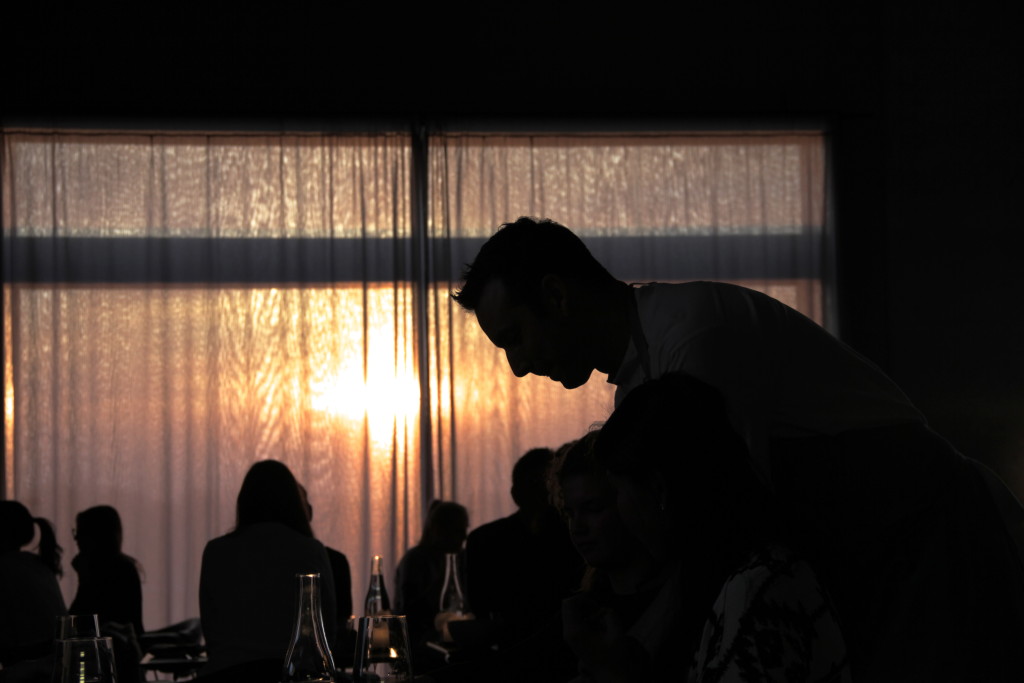 And just when I thought the evening couldn't get any better one of the kitchen staff (a man from Missouri I'm so sorry I forgot your name) brought out another dessert dish. Burnt honey loaf that came with a honey butter laced with mushroom oil and a most fascinating  a wafer made from coffee grinds and oats that had the lightest lemon marshmallow in the middle. As most of you know, I don't drink coffee, never have, so I was prepared to be polite and say after my first bite that I couldn't eat another thing. After one bite I couldn't believe how much I loved it. I ate the entire wafer. Matt even told me how to make them. But that will be another post.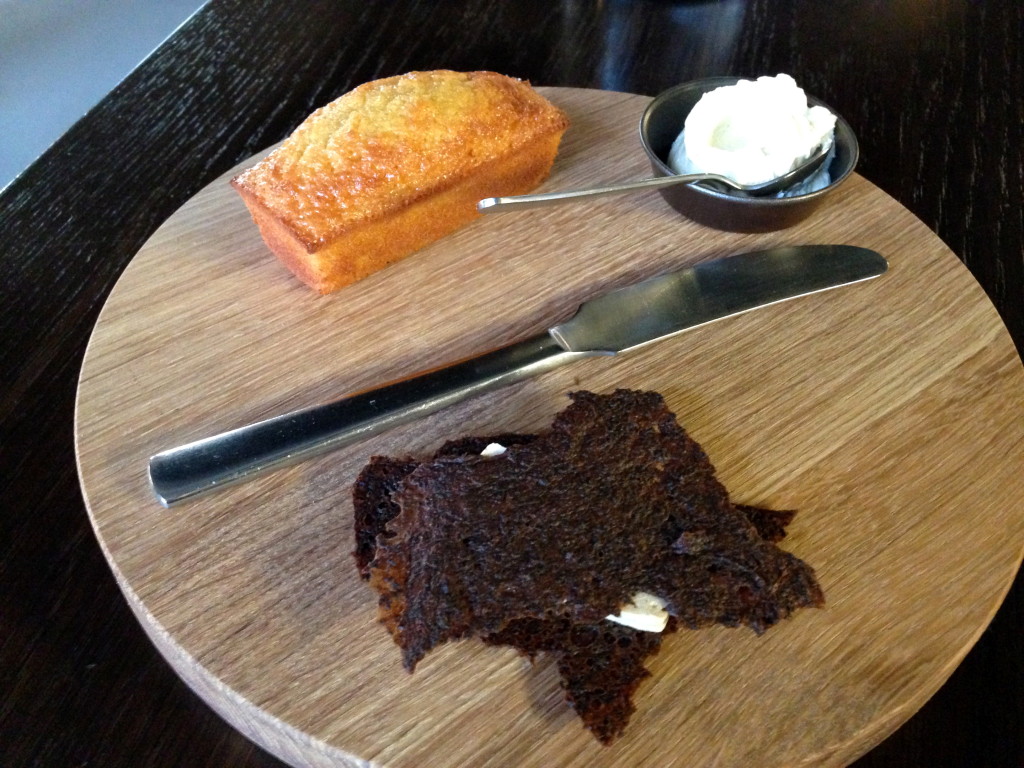 I highly recommend Amass. I'd also recommend reservations.
Amass
Refshalevej 153
1432 Copenhagen
Denmark
+45 4358 4330
info@amassrestaurant.com