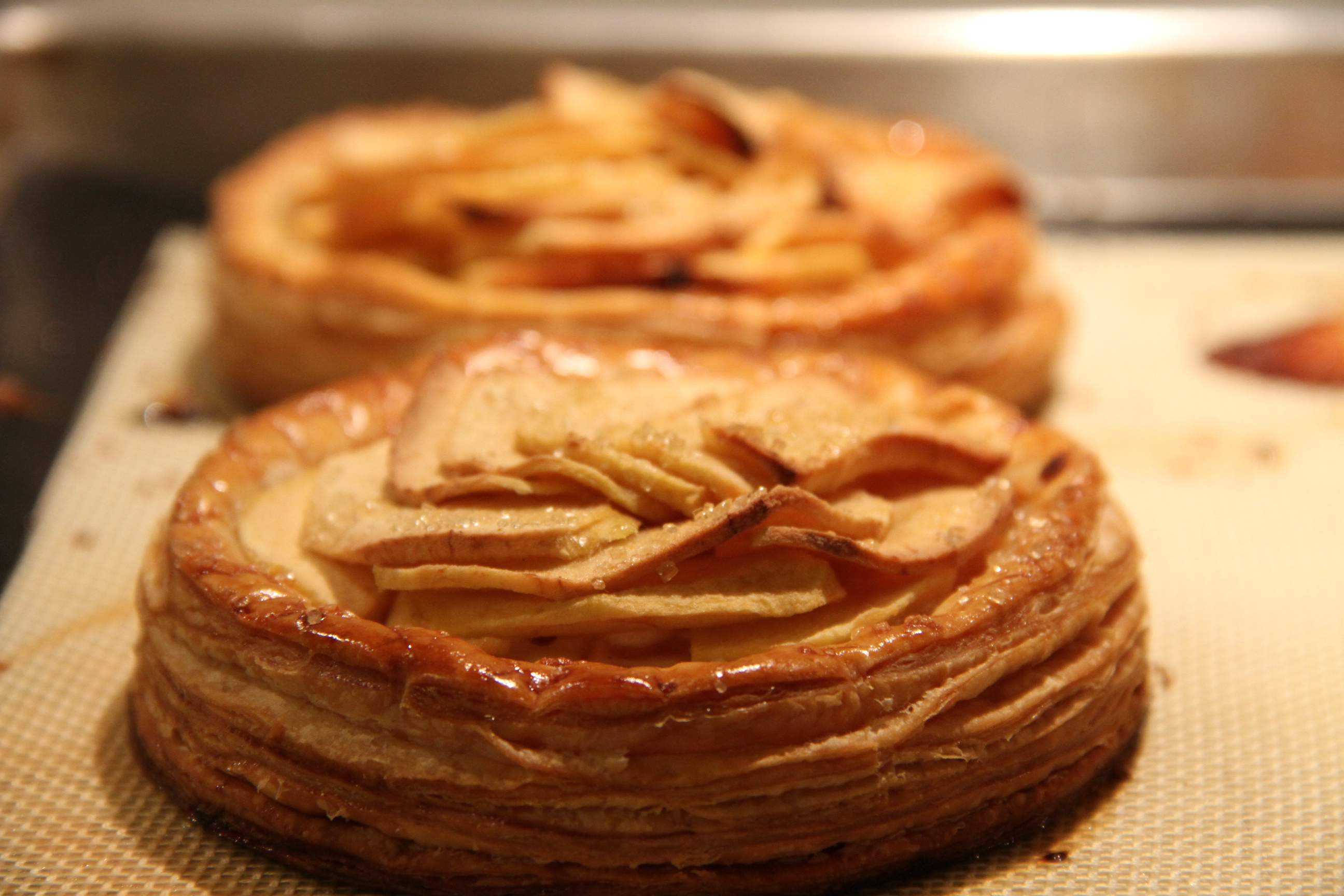 The days are getting shorter, the leaves are changing and it's just the cool enough to turn on the oven and bake something that will fill the house with the flavors of fall. Here's an easy apple tart with goat cheese.  What I like about these tarts is that they are great at the beginning or end of a meal.
Apple Tart with Goat Cheese Filling
1 sheet puff pastry
5 oz goat cheese (chevre like that comes in a log)
1 tablespoon of honey
zest of one lemon
3 apples peeled and cored.  Sliced thin
1 tablespoon course sugar
Roll puff pastry to measure 8″ x 16″ rectangle
Cut out 8 4″ circles.  Place four 4″ circles on a lined baking tray.  Brush with water a half inch border. Cut the remaining circles with a 3 1/2 cutter to form a ring.  Place one ring on each circle.  Score the edge and brush with egg wash.
In a small bowl blend the goat cheese, honey, zest until it is a smooth paste.
Place a quarter of the cheese mixture in the middle of each tart.
Arrange apple slices on top of filling in a decorative manner.
Sprinkle apple slices with coarse sugar.
Bake in 375 oven for 15 – 20 minutes.  The apples should have a nice browned edge.