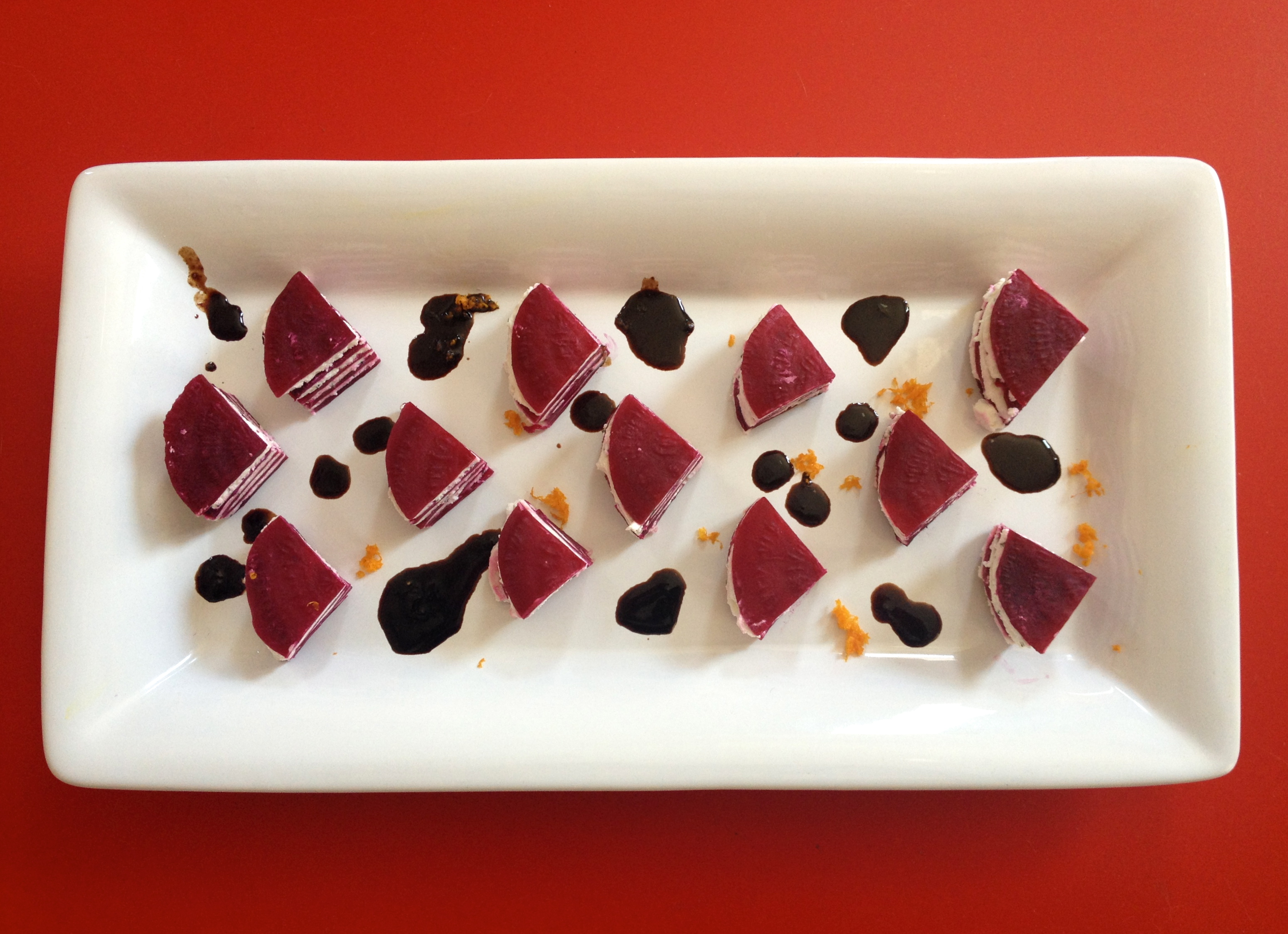 The holiday season has officially begun and one of the biggest gifts you can give yourself is some easy, delicious and jaw-dropping recipes that will satisfy even the fussy eaters around.
My first offering are these roasted beet napoleons: Gluten free, minimal work and lovely to look at. (They could be considered vegetarian if your friends eat dairy.) I made these for an EatWith event and Thanksgiving. All were devoured. In fact, one of my guests dipped the beet scraps in the chevre…they are that good.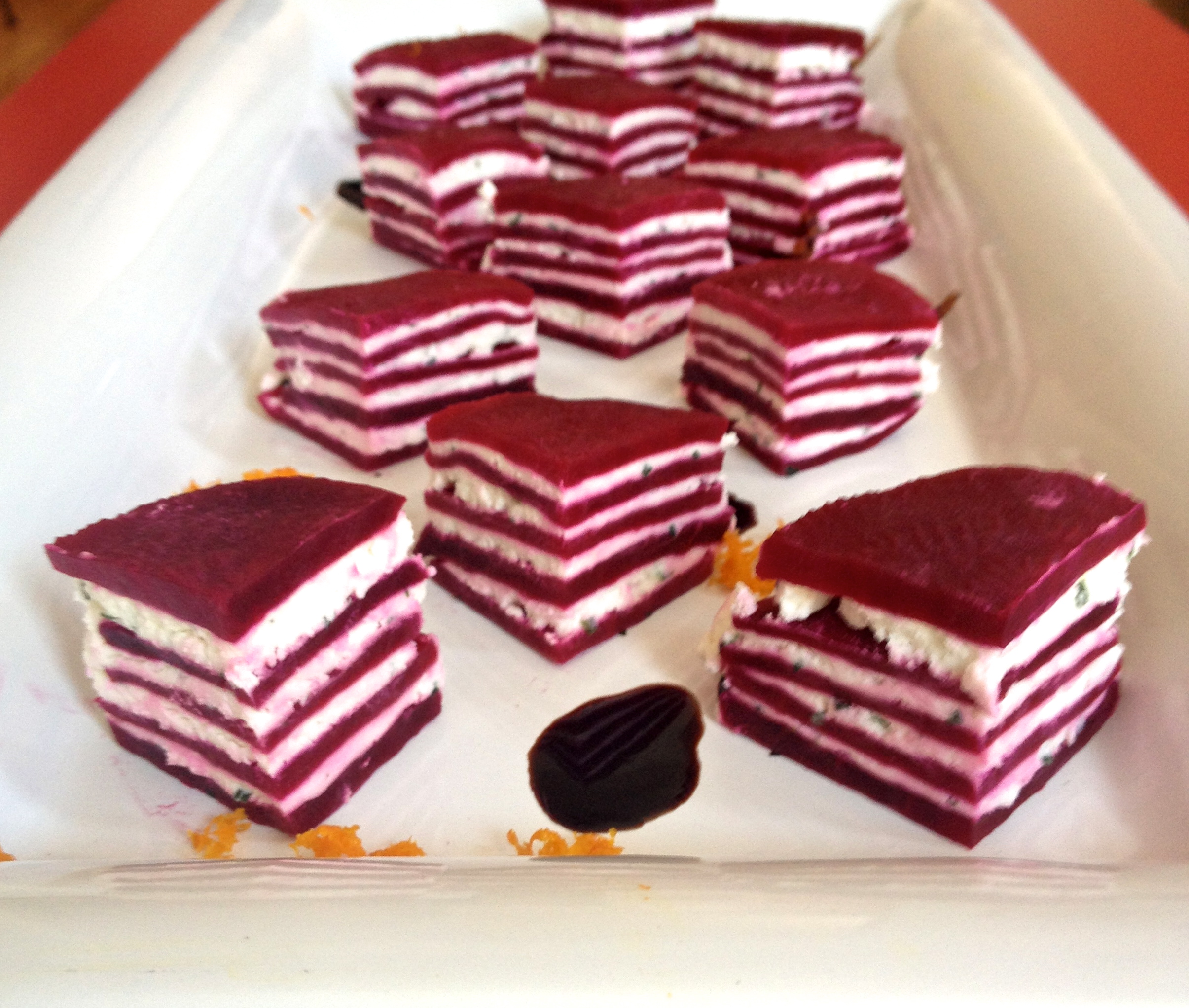 ROASTED BEET NAPOLEONS
The most important element is getting beets that are big enough for the circle cutter that you're using. I use a 2 ½ inch cutter. The other important element is a mandolin or a very sharp knife. I use the latter.
3 Large beets (I like to use different color beets—red, yellow and candy striped)
1 8 oz. log of herbed goat cheese or chevre (I used Trader Joe's)
1 cup sugar
1 cup vinegar
Roast beets. It's okay if they are a little under done. It makes them a bit easier to slice.
Cool beets, peel and thinly slice.
With your circle cookie cutter cut out circles from the beet slices.
In a large sauté pan add the sugar and vinegar. Heat to a boil so that the sugar dissolves
When the sugar is dissolved and the liquid is at a gentle boil add beet slices. Cook for 2 minutes and then flip and cook for another 2 minutes. Continue until are slices are done. If you are using different types of beets start with the lightest color. The liquid retains the color of the beets.
Remove beets from liquid and place on paper towels to cool. Place more paper towels on tops to blot all sides of the beets.
This step can be done a day or two in advance. Just make sure there is a good padding of paper towels between the layers. The beets really bleed.
Assembly
Remove goat cheese from refrigerator about an hour before assembly. This makes the goat cheese easier to spread. If the goat cheese is really dry place in a bowl and mix with a little plain yogurt or sour cream until it's smooth.
Place beet slices on a work surface. If your slices are thick only use three for each napoleon. If thin use 4 or 5.
Spread a generous tablespoon or on the bottom and middle beet slices. Continue until done.
Stack the cheesed slices on top of one another and crown with a clean beet slice.
With a very sharp knife slice into quarters or sixths.
Garnish with reduced balsamic or fresh herbs.
If you make the napoleons too far in advance the beets will bleed into the cheese.