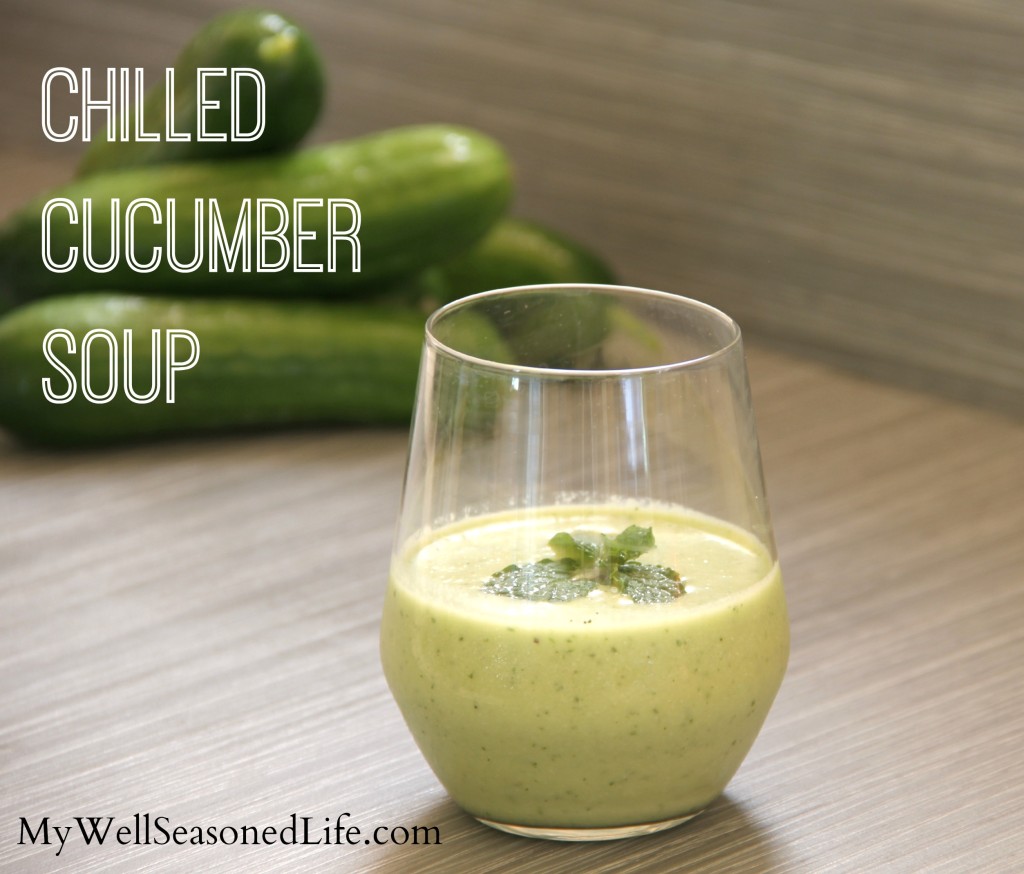 The weather maybe turning cooler in the rest of the country, but here in Los Angeles it's hot.  Make that very hot.   So when the temperature rises I like to feast on cold soups: like Spanish gazpacho and or this American take on chilled pea soup.  
In my effort to lose weight I didn't want heavy cream or yogurt since I've been trying to be "vegan before six".   I scoured the internet and most were filled with cream then I found inspiration from Zahavah on Food 52.  I've made a few adjustments to that recipe.  This chilled cucumber soup was just what I needed to take the edge off the heat.
Chilled Cucumber Soup
10 Persian cucumbers,
½ water
3 large shallots
3 cloves garlic
¼ cup mint leaves
½ cup blanched almonds
¼ cup olive oil
¼ red wine vinegar
1 cup stale bread cubes
Roughly chop the first eight ingredients (this excludes the bread cubes)
Add all to the bowl of a blender and puree
Add bread cubes to puree and let cubes get soft.  Once the bread is soft puree again.
Adjust with salt and pepper.
Chill for an hour and serve.  If you chill over night you might need to add a bit more water to thin out.