It's no secret that fresh figs are one of my favorite fruits.  In fact, figs are part of this wonderful appetizer…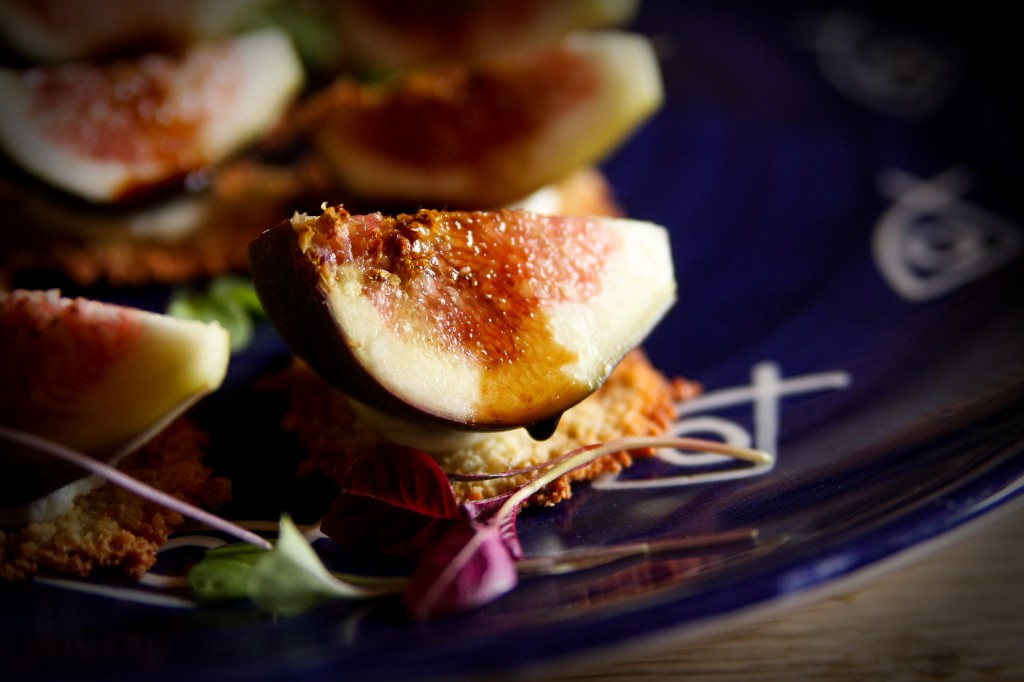 …As well as the main ingredient of this fresh fig tart.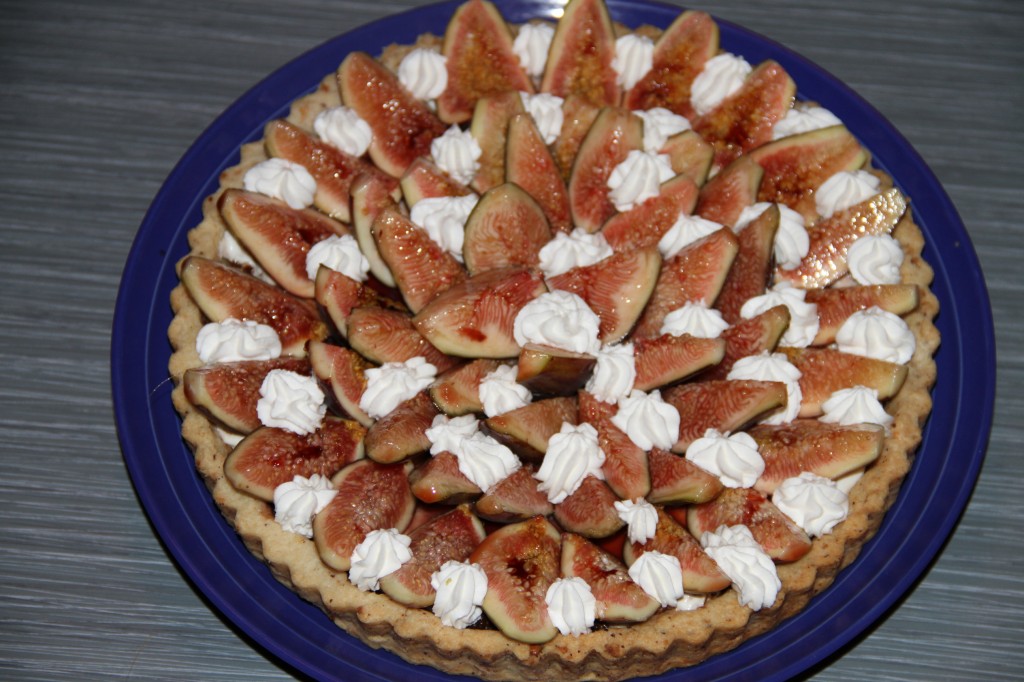 So imagine how thrilled I was when I got to whisk away an entire case of Kadota figs courtesy of California Fig Board at our last FBLA meeting.  My brain exploded with ideas.  And I wasn't the only one.  Valentina of Cooking On The Weekends came up with this lip smackingly good Fig Upside Down Cake.
But I wanted to retain the freshness of the figs so I thought salad.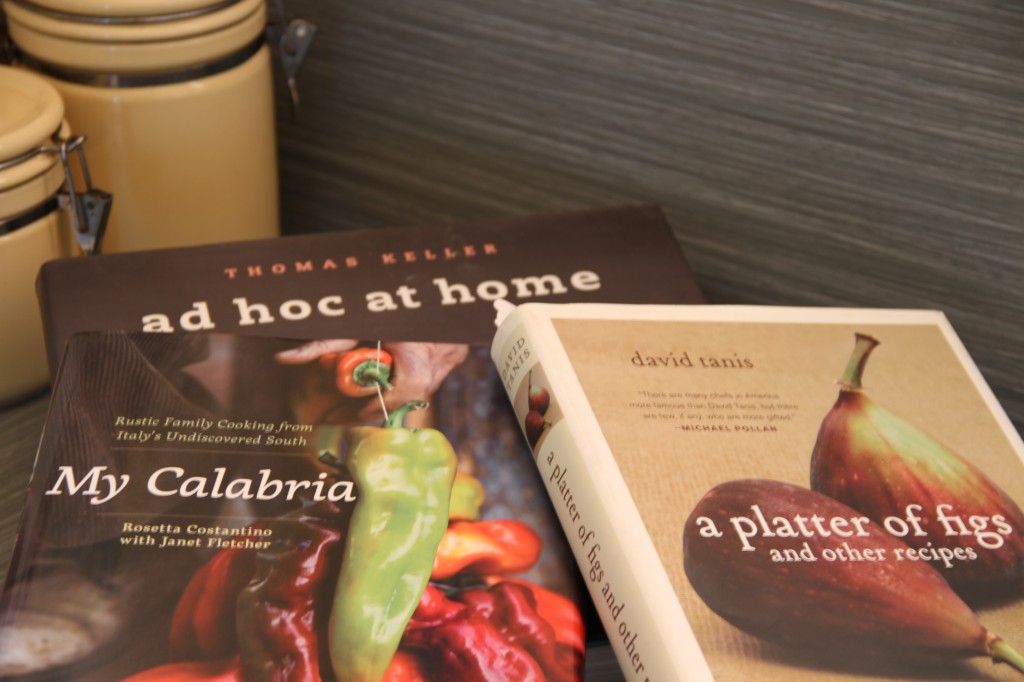 After thumbing through "My Calabria" and, what seemed to be a natural choice, "A Platter of Figs" I found inspiration from Thomas Keller's "Ad Hoc at Home".  I have simplified Chef Keller's recipe.  The only ingredient you have to cook are the fingerling potatoes.  So it makes the perfect summer salad.  Enjoy.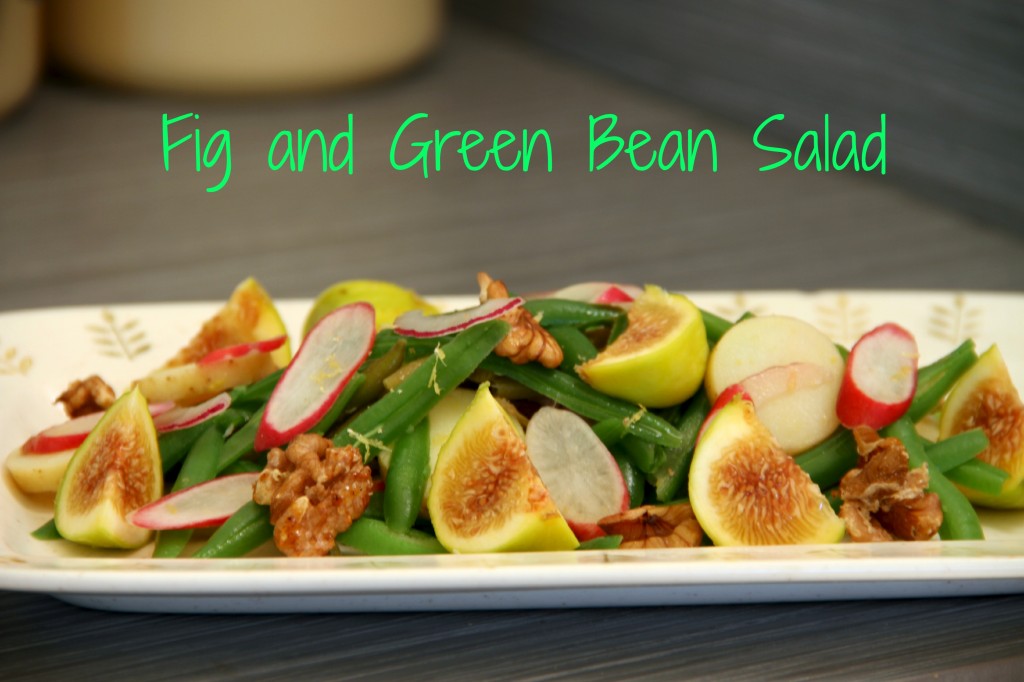 FIG AND GREEN BEAN SALAD
½ bag of frozen French green beans thawed
6 fingerling potatoes boiled and sliced
¼ red onion sliced
6 medium sized radishes sliced
1 handful of walnuts
6 figs of your choice quartered
Zest and juice of one lemon
Drizzle of lemon olive oil or olive oil
Sea salt
 Put first five ingredients in medium sized bowl.
Add zest, lemon juice, salt and pepper toss.
Place on serving dish
Arrange the figs around the salad (you don't toss because the figs are very delicate and tend to smush)
Drizzle a bit of lemon olive oil over the salad
Sprinkle sea salt.