Golden Fig Compote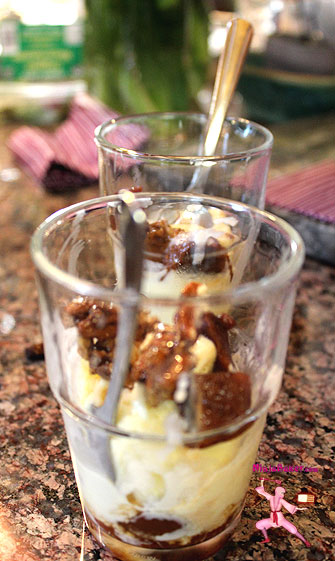 The final fig recipe of five days of figs is sinfully easy dried fig compote.  This fig compote was paired with goat cheese ice cream and topped with candied pecans:  A little bit of heaven in each and every spoonful.  But I think any ice cream would be improved with the addition of this compote.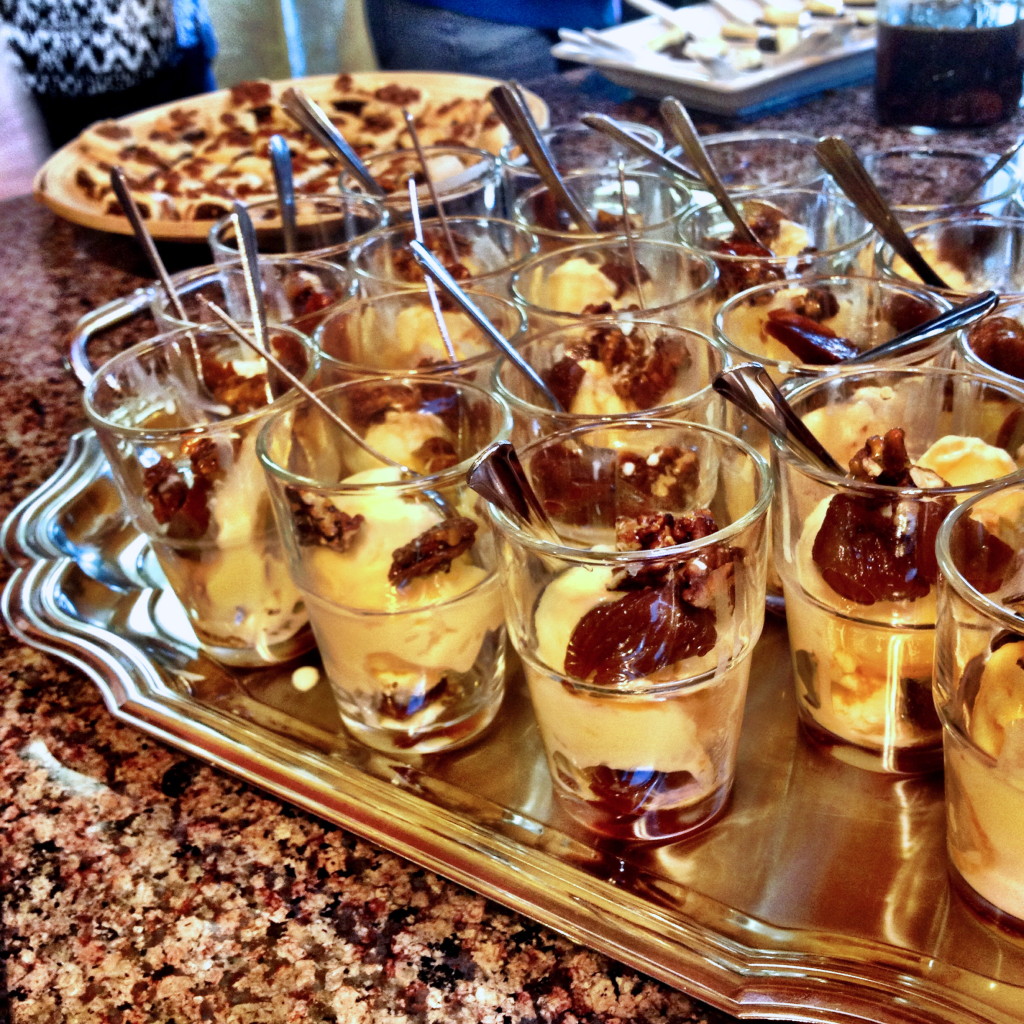 Figology Fest's Five Fig Recipes
So in case you missed one of the five fig posts here's a wrap up:
Dried fig and onion jam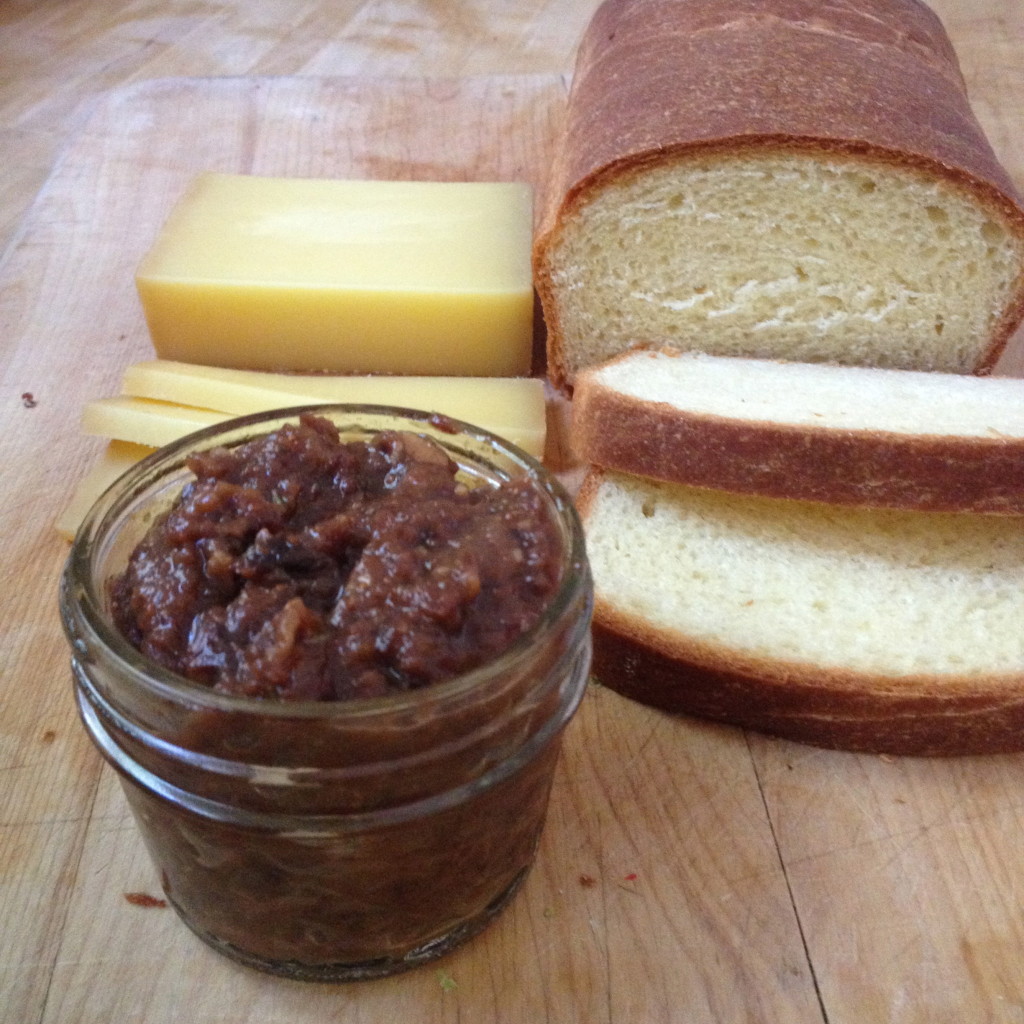 Roasted cauliflower, dried figs and red quinoa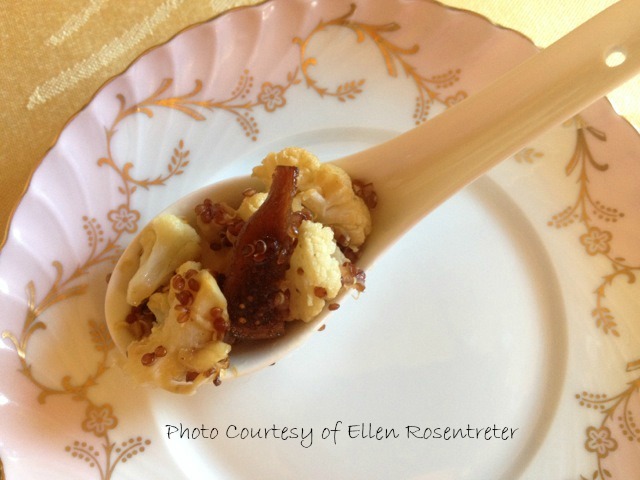 Pepper and fig salsa on endive spears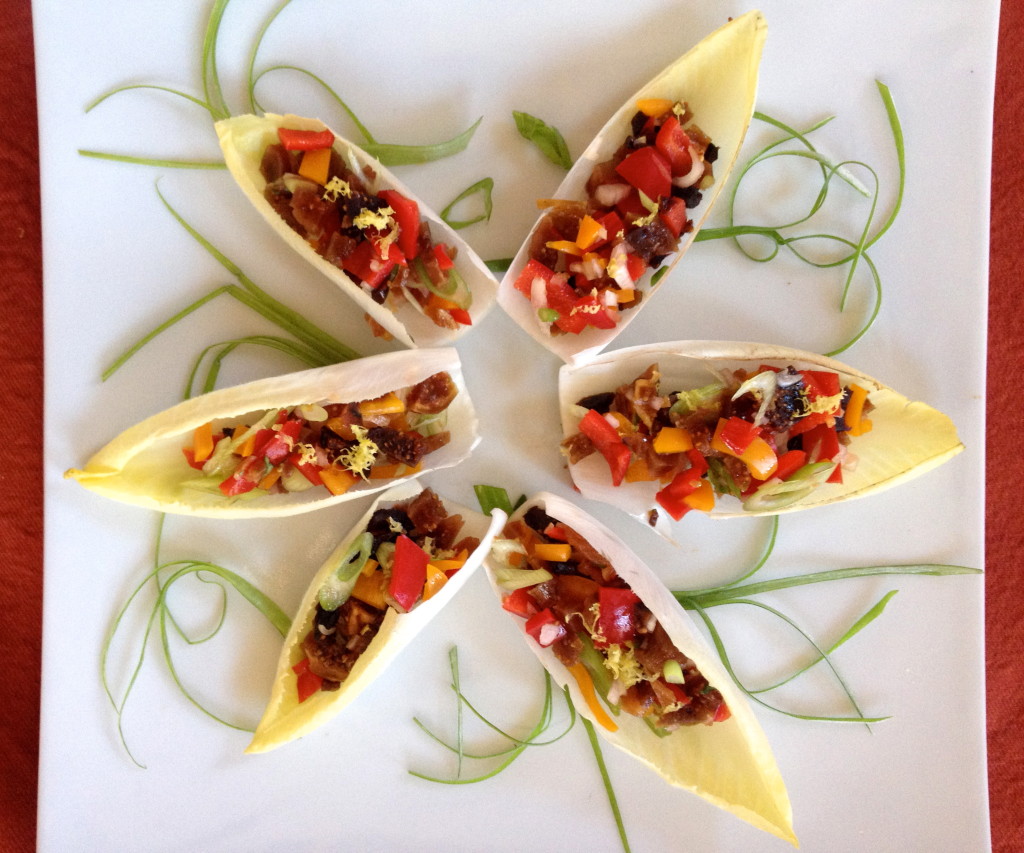 Piggy Figgy fig bars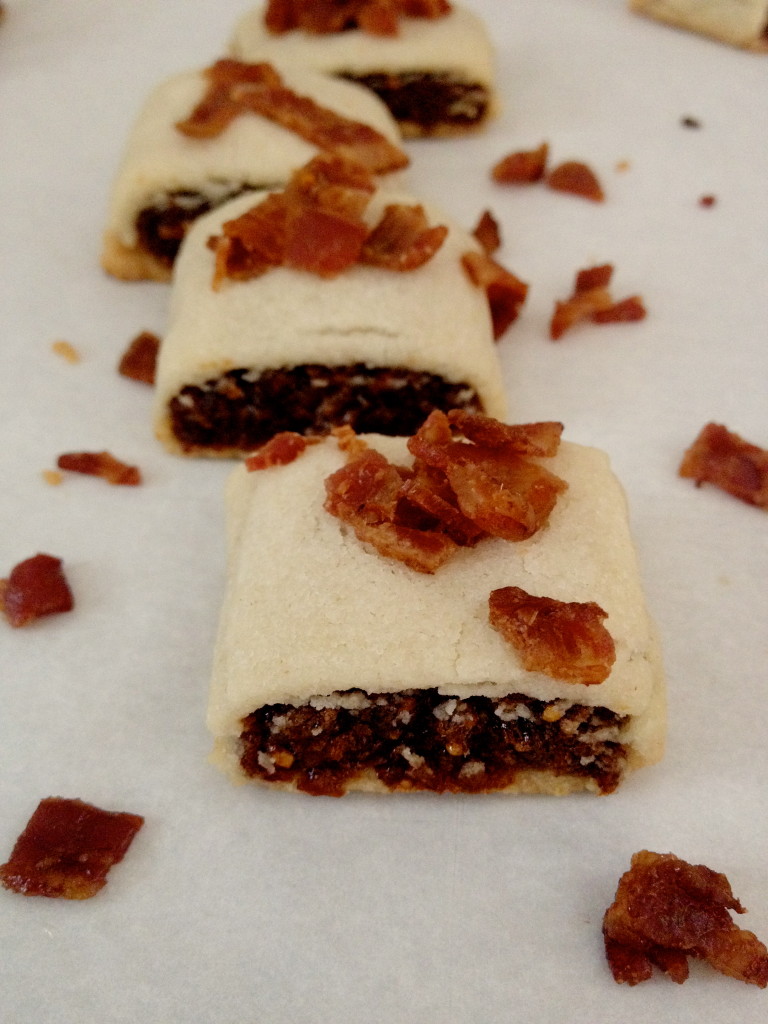 Lamb daub with black mission figs (to adapt this recipe omit black olives and artichokes and add quartered black mission figs.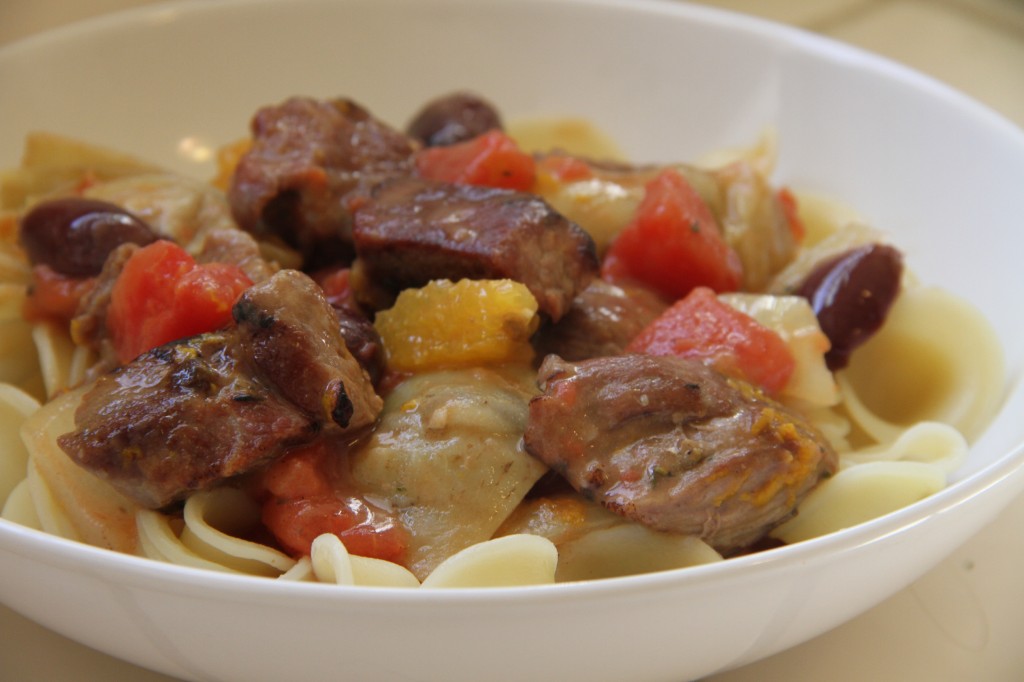 Golden Fig Compote with Sugared Pecans
Compote
1 cup Port Wine
1 cup water
1 cup golden figs stemmed and quartered
1 cinnamon stick
Candied Pecans
½ cup pecan halves coarsely chopped
¼  cup sugar
1 tablespoon honey
1 tablespoon butter
Compote
Place figs, port wine and water in pot.  Bring to boil and simmer for five minutes.
Remove figs and reduce liquid to syrup.
Add figs to syrup. Cool.
Candied Pecans
Pour pecans into sauté pan.  Sprinkle sugar over the nuts.
Heat until the sugar starts to melt add honey and butter. Let the sugar mixture brown so that it coats the nuts.
Remove from pan and spread on parchment paper until cooled
Serve with a scoop of goat cheese ice cream or your favorite ice cream, a spoonful of compote and a few sugared pecans.