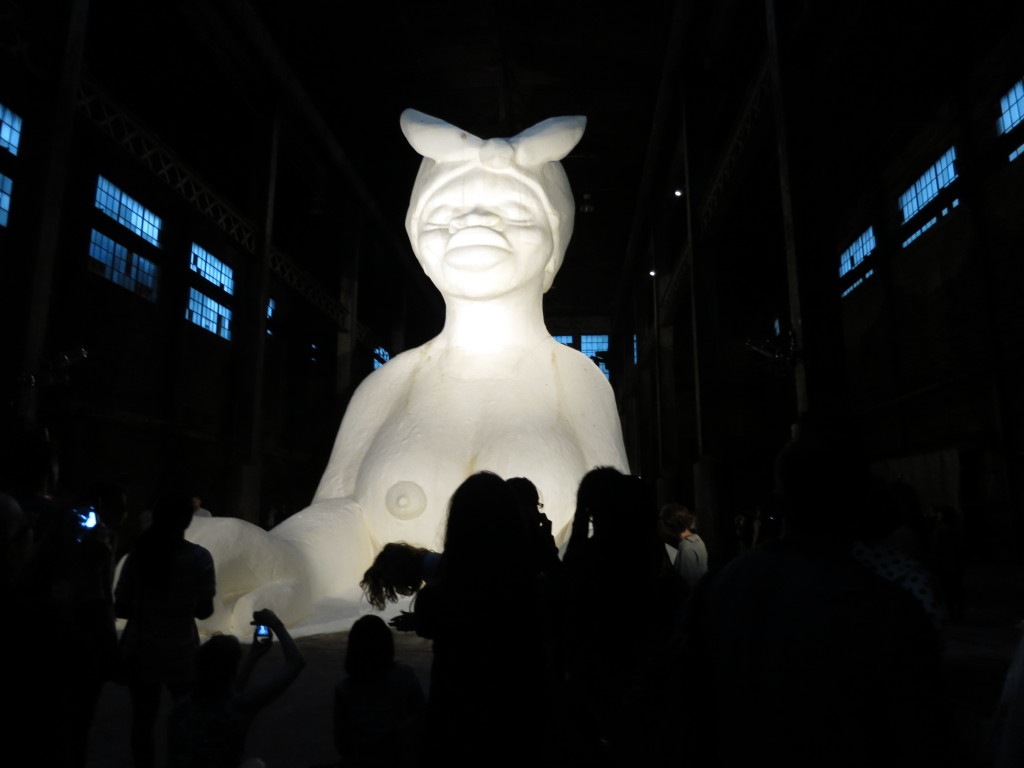 A few weeks ago I took off on a sunny day from New Jersey to see the Kara Walker exhibit at the Domino Sugar factory in Williamsburg, Brooklyn.  By all rights the trip should have been a disaster—the skies opened up and poured while in line, I had no umbrella and the rain didn't look like it would stop anytime soon. But as luck would have it, a family in front of me shared the shelter of their umbrella.
Once inside, the soon to be demolished sugar factory, the exhibit was incredible.  As this video will attest.

When I departed the factory I sought shelter from the security guard's umbrella.  He willingly obliged while pointing out that the nude bikers were in the adjacent park.  Ah the beauty of toned buttocks.  (Sorry for the bad quality picture)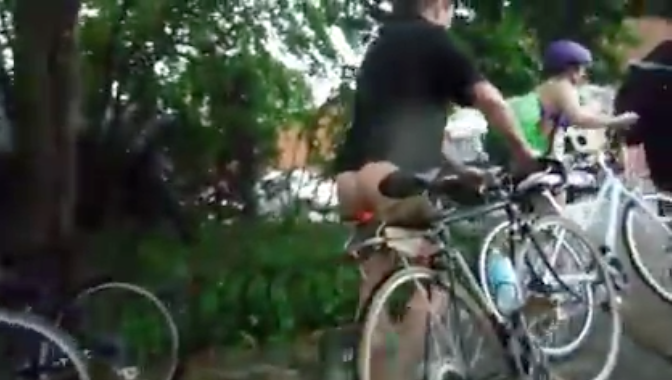 Still, I had to make it to Manhattan so I dashed to a sporting goods shop.  Alas, no umbrellas but they did give me a garbage bag that helped keep me somewhat dry.  As I continued onto  the subway this woman offered to give me another bag for my head.  I politely declined but thanked her.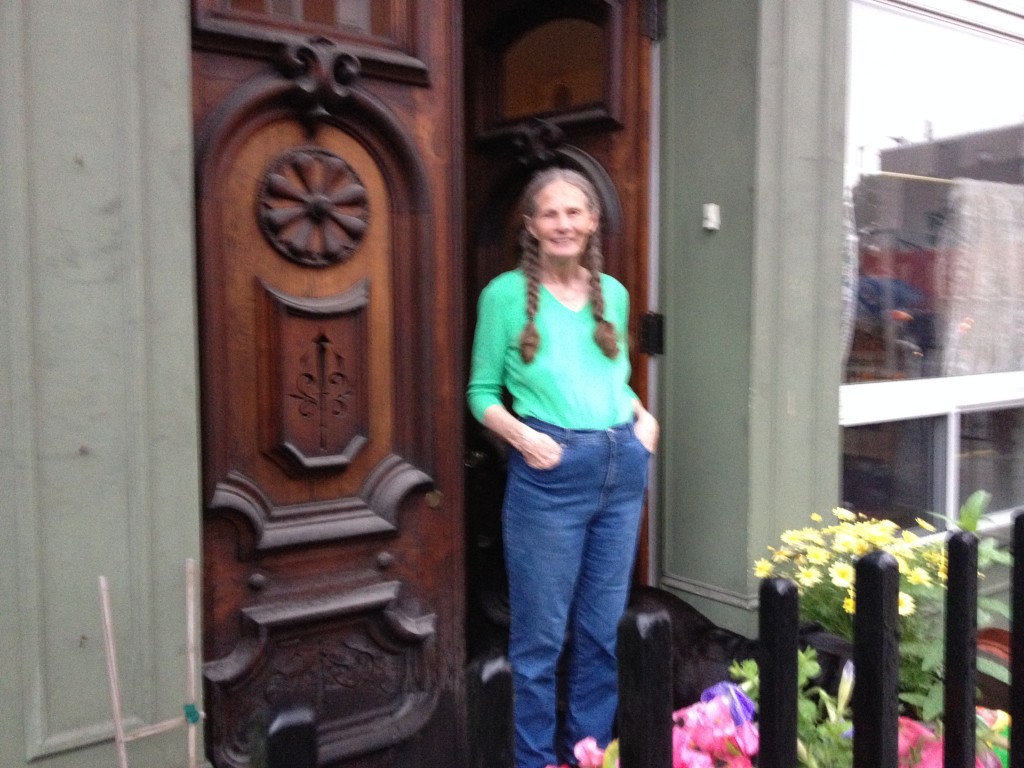 Jumping over puddles and running from awning to awning I made my way towards the subway.   I rounded the corner and there was a cab!  As the driver and I chatted, I came to find out he thought I was ten years younger than I am.    Now that's what I call a great adventure.
The New York Times ran this article about a man who worked at the Domino factory.  It's a wonderful story of a man who worked at the factory and volunteered for the exhibit.  Read it here.