For the past few weeks I've been teaching my friend Katy a few basic recipes. First it was the basics of how to sear a fish filet and roast veggies. A good beginner plan is one stove top item, two in the oven.
We made the best pesto I've had in years and put it on top of regular dough and a cauliflower gluten free pizza. (And yes, a recipe and video are coming as soon as can get over myself on camera.)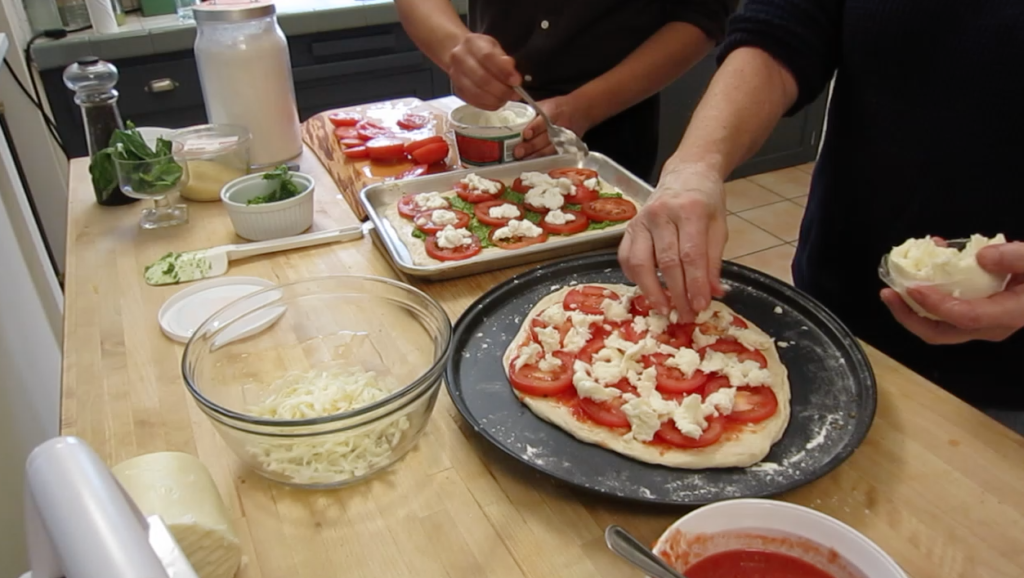 Next we cooked steaks and make a potato and cheese casserole. It's so much fun to watch someone succeed and take hold their new found knowledge.
Katy is trying to convince me to teach more people. She recommended that I start with a few kitchen essentials. So I made this video about what you need to set up a very basic kitchen. There are a few things that I took for granted: most people have a spoon, large bowl, and a spatula.
I hope you enjoy my kitchen essentials.