Meatloaf Stuffed with Spinach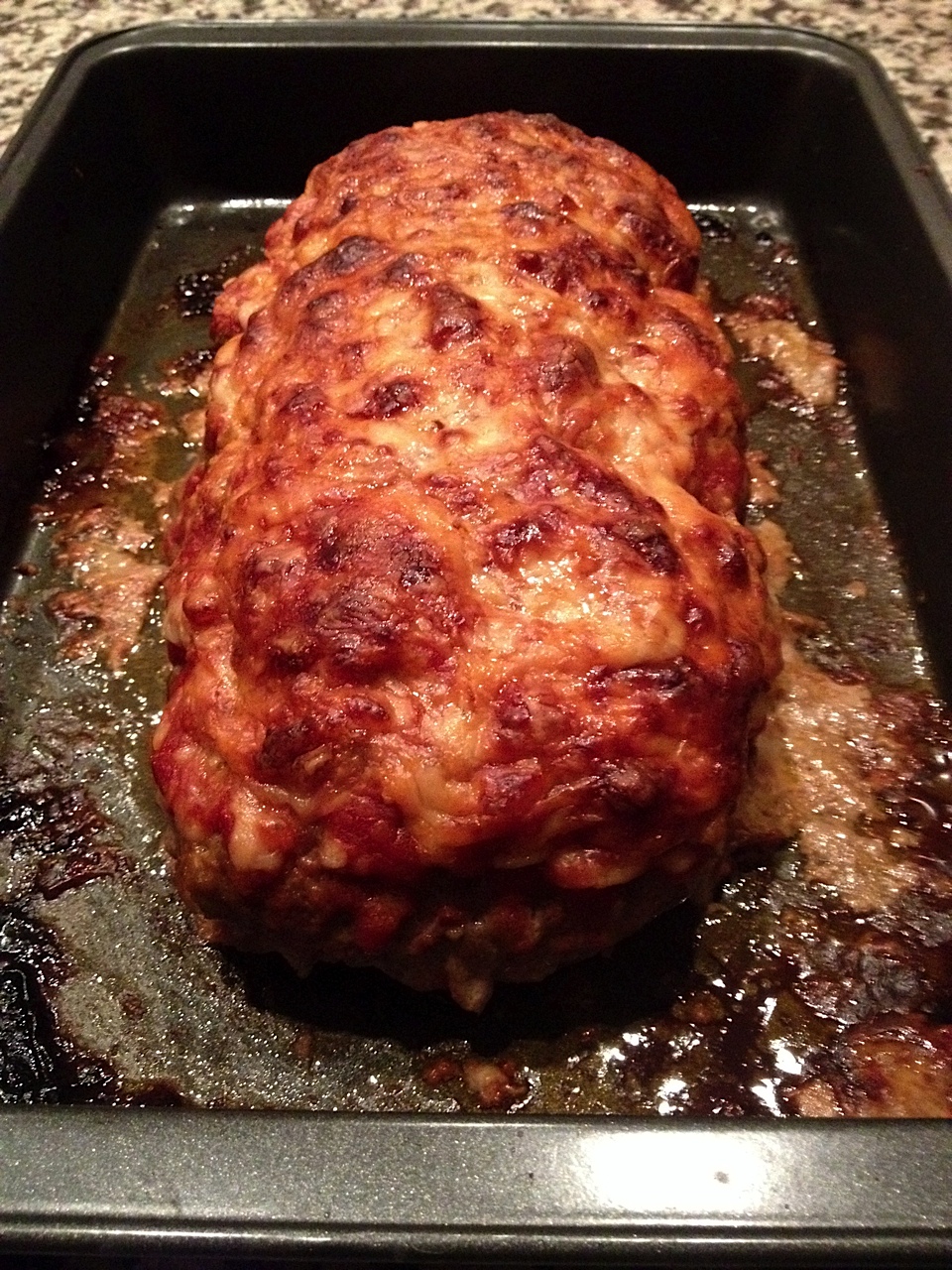 I have spent most of the second have of 2014 working in Branson, Missouri on the television show Branson Famous. Being away from my home for extended periods is not usual for me, nor any television producer for that matter. What was unusual about this job was that instead of staying in a hotel room I shared a house with the rest of the crew.
To be honest, I had my doubts. It's been a very long time since I had a roommate, let alone five total strangers as roommates. But I'm not one to scoff at a long-term gig, so off I went.
As soon as I arrived my fears were assuaged. The crew, to a person, was respectful of everyone's privacy and incredibly good at their jobs. I could recommend each and everyone without a pang of doubt. (So if you're looking for cameramen/women, field producers, production managers hit me up.)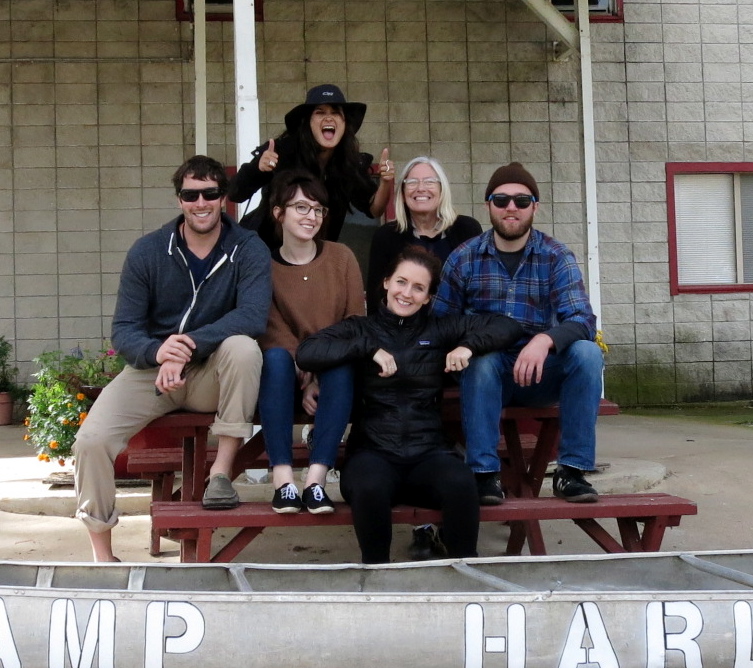 One aspect that I loved about sharing the house was our evening meals. Branson has a ton of restaurants but one can get very tired of pulled pork and barbeque rather quickly. So four or five nights a week someone would cook. Well, mostly, Rudy the cameraman and I would cook. Rudy is a carnivore of the first degree. A methodical magician when it comes to the art of barbequing steak—rib eye, sirloin or any other steak.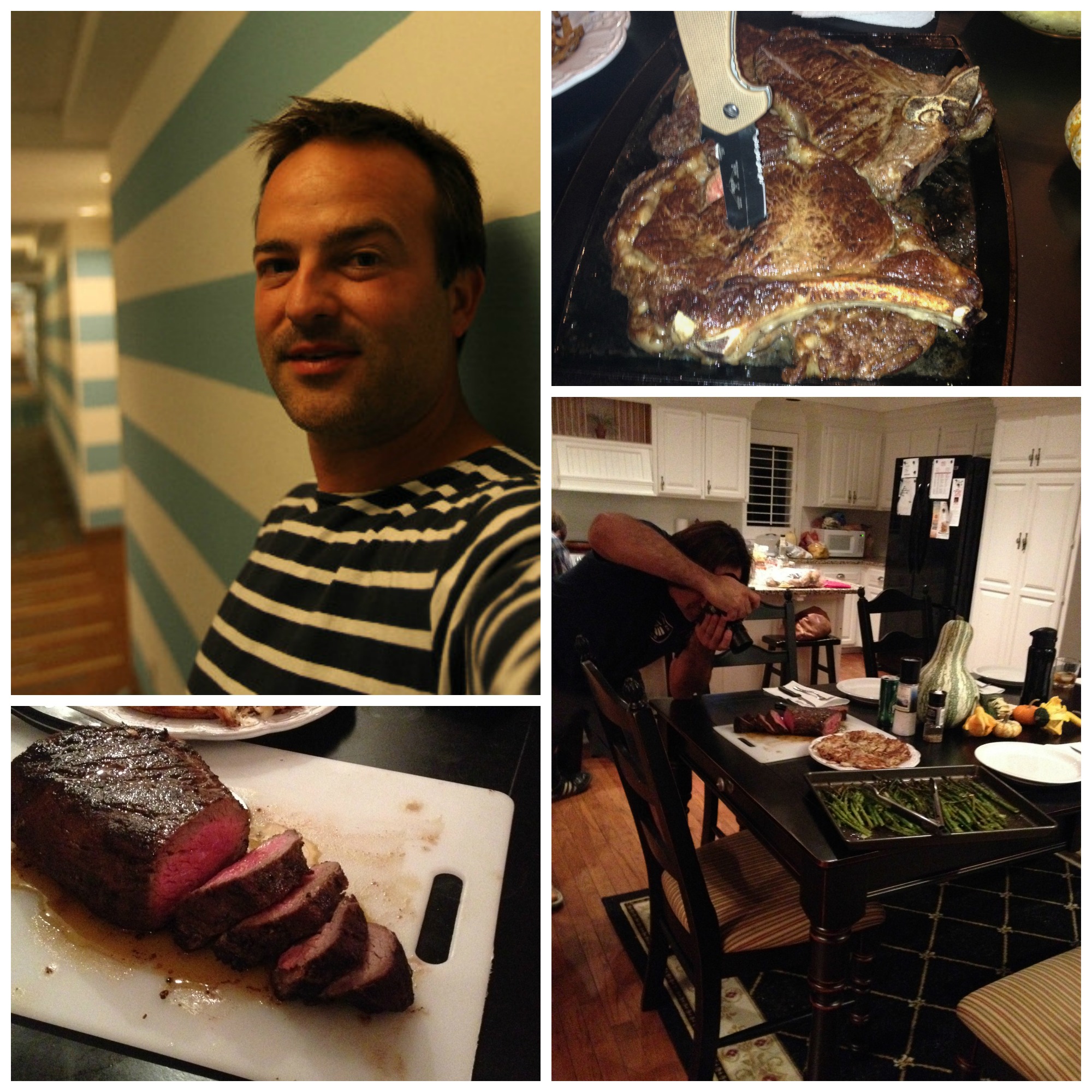 My meals varied. I cooked these lamb skewers with lima bean puree. The lima bean puree was the hit.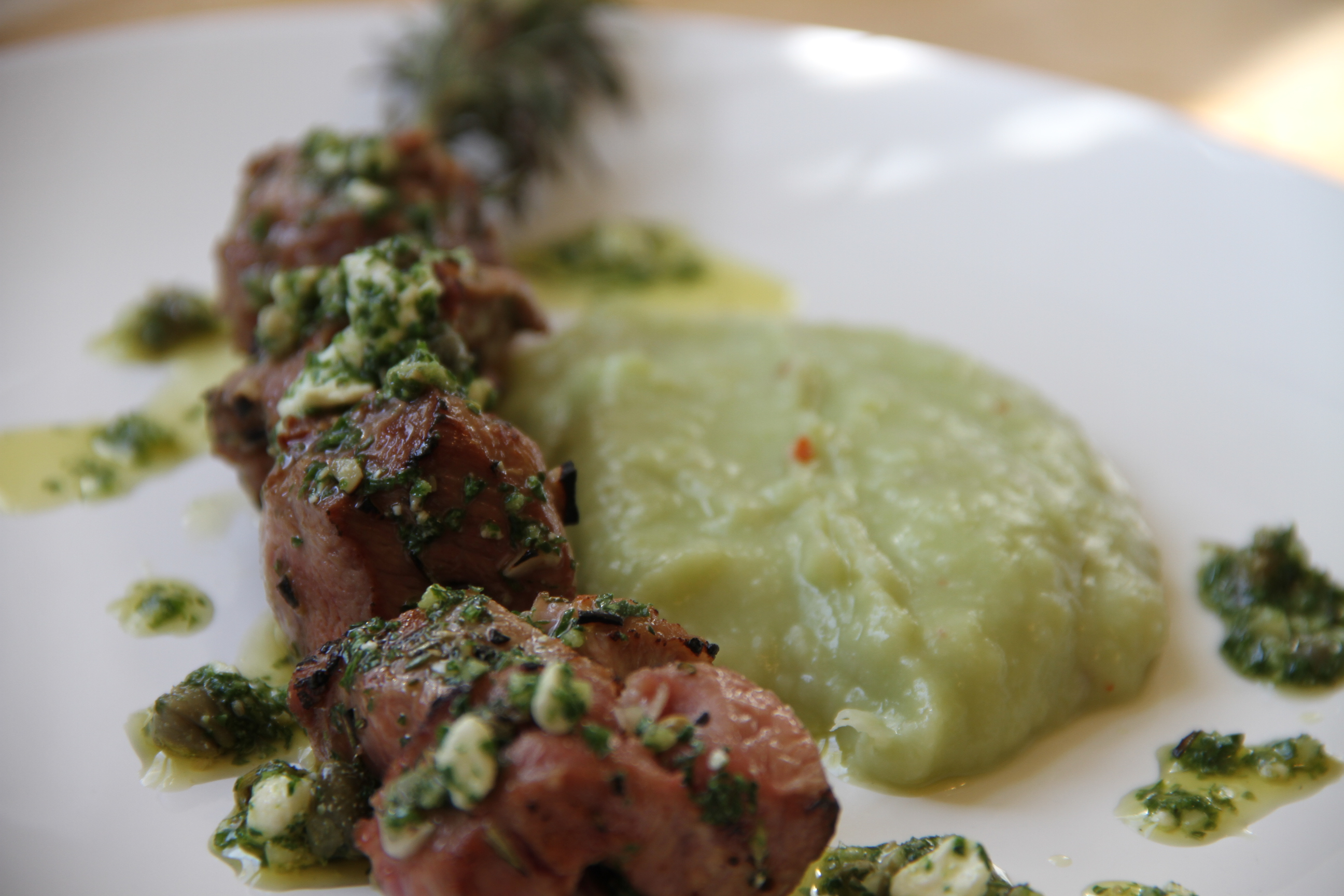 Grilled salmon became a top ten choice.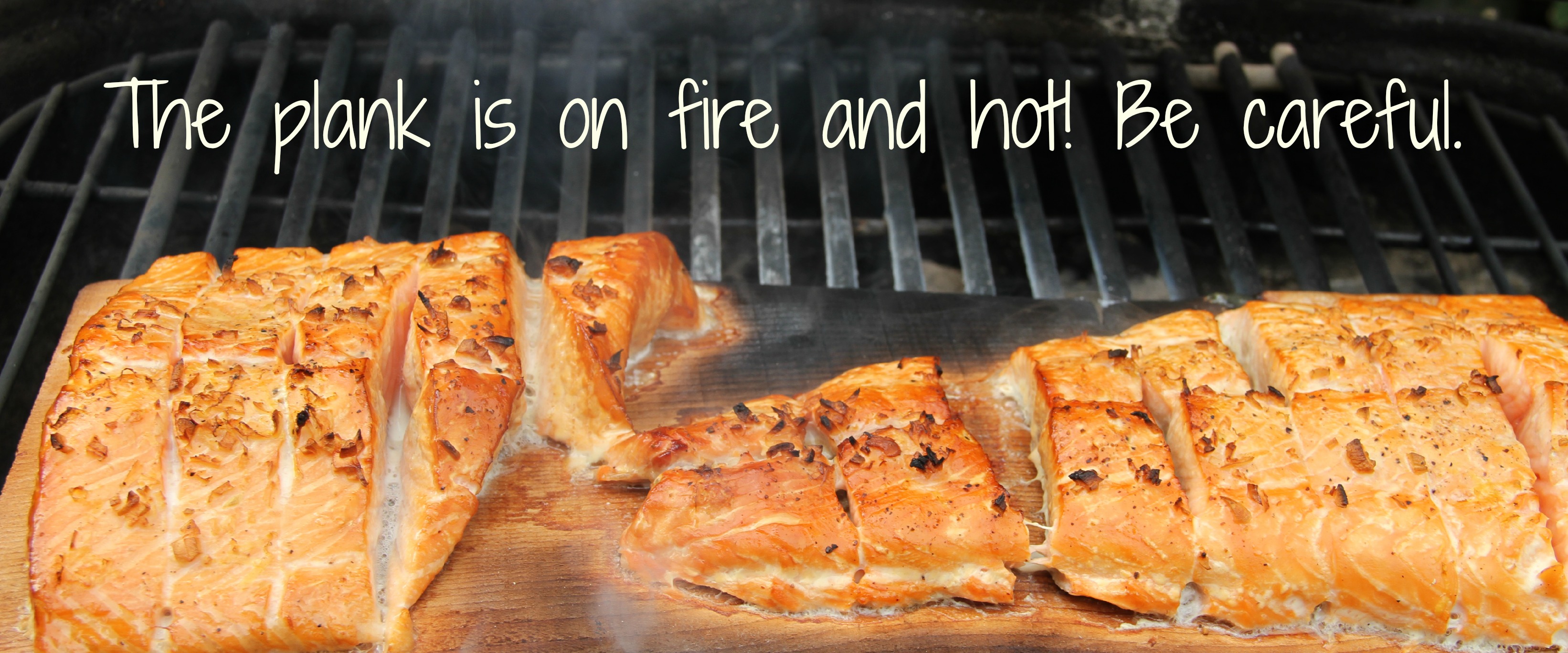 But one of the crew's favorites was my meatloaf. We ate the meal on TV dinner trays and watched the Gilmore Girl's.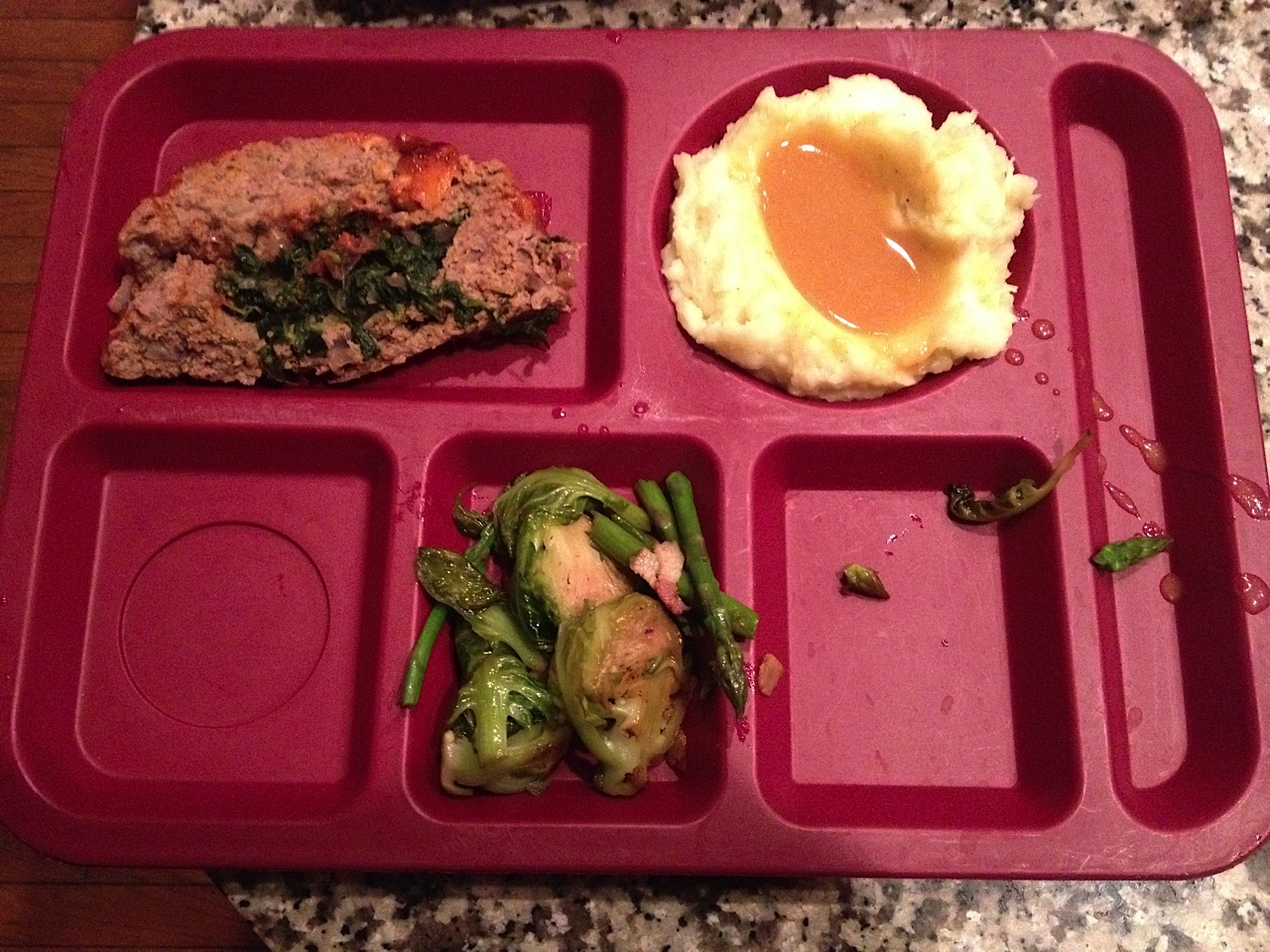 Meatloaf Stuffed with Spinach
2 lbs ground beef (not lean)
1 onion chopped
5 cloves garlic chopped
½ cup bread crumbs
1 egg
1 small can thick tomato sauce
1 tsp garlic powder
2 tsp dried thyme
1 tsp dried sage
½ cup fresh parsley minced
1 cup grated Parmesan cheese (½ cup for meatloaf mixture, ½ cup to sprinkle on top of loaf)
salt and pepper
Slightly beat eggs
Place ground beef in large bowl and all ingredients except only add ½ cup parmesan
Mix until all ingredients are incorporated
Spinach Filling
2 bags frozen leaf spinach
small container cherry tomatoes halved
3 cloves garlic chopped
1 small red onion chopped
splash of olive
oil zest and juice of one lemon
½ tsp nutmeg
salt and pepper
In medium sized sauté pan add a splash of olive oil, garlic and onion.
Cook on medium heat for about 2 minutes.
Add cherry tomato halves. Cook for about 2 more minutes.
Add frozen spinach and cook while stirring to thaw out spinach. When spinach is thawed out add remaining ingredients and cook for about 4 more minutes. Cool.
Assembly
Place half of the meatloaf mixture on a half sheet pan or large baking dish. Shape a log that has a pocket that will hold the spinach.
Spread spinach over bottom portion leaving a half inch hem of meatloaf.
Add the remaining meatloaf mixture on top of the spinach by taking a third of the mixture flattening it a bit and placing on top of spinach. Continue until the spinach is covered. Pinch the edges to seal in the spinach.
Sprinkle the remainder of the parmesan over the loaf. If half cup isn't enough add more.
Bake in 350 oven for 45-60 minutes.