Pepperoni Bread Lesson From My Sister Bubs
Pepperoni bread is a New Jersey staple.  And if there is one person who makes the very best pepperoni bread in my family, if not all of New Jersey, it's my sister Barbara.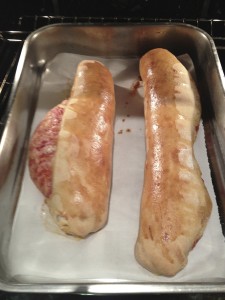 My sister Barbara whom I affectionately call my "bubala"  or Bubs for short.  Bubs and I are twelve years apart, so I was very much the proud older sister when we were growing up.  Just take a look at this picture and you will understand.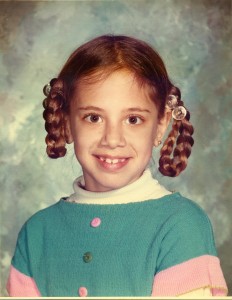 Cute doesn't begin to describe her as a kid:  Extremely beautiful is how I'd describe her now that she's all grown up.  Besides having a great marriage, being a wonderful mom to three beautiful girls, an accomplished interior decorator, Bubs has perfected the art of making pepperoni bread.
The ingredients are simple premade pizza dough, one pound of sliced provolone and half a pound sliced pepperoni (try to get the larger type) Bubs gets hers from the deli.  Here is my younger sister Barbara making her pepperoni bread.