Poached Pears a la Jerusalem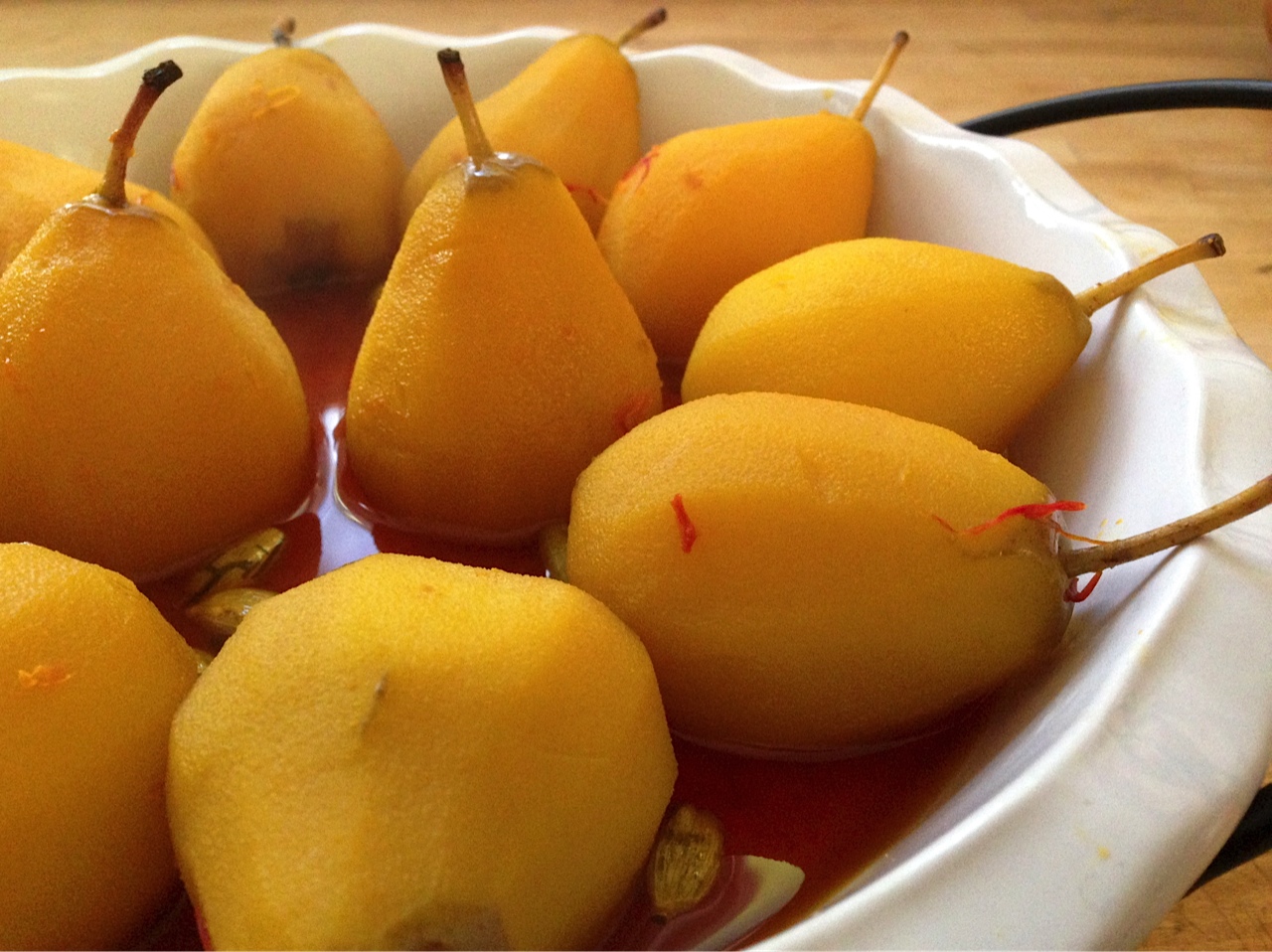 I recently bought Yotam Ottolenghi and Sami Tamimi's cookbook "Jerusalem" and I'm so very happy with the dishes I've made thus far. The standout so far is their recipe for poached pears.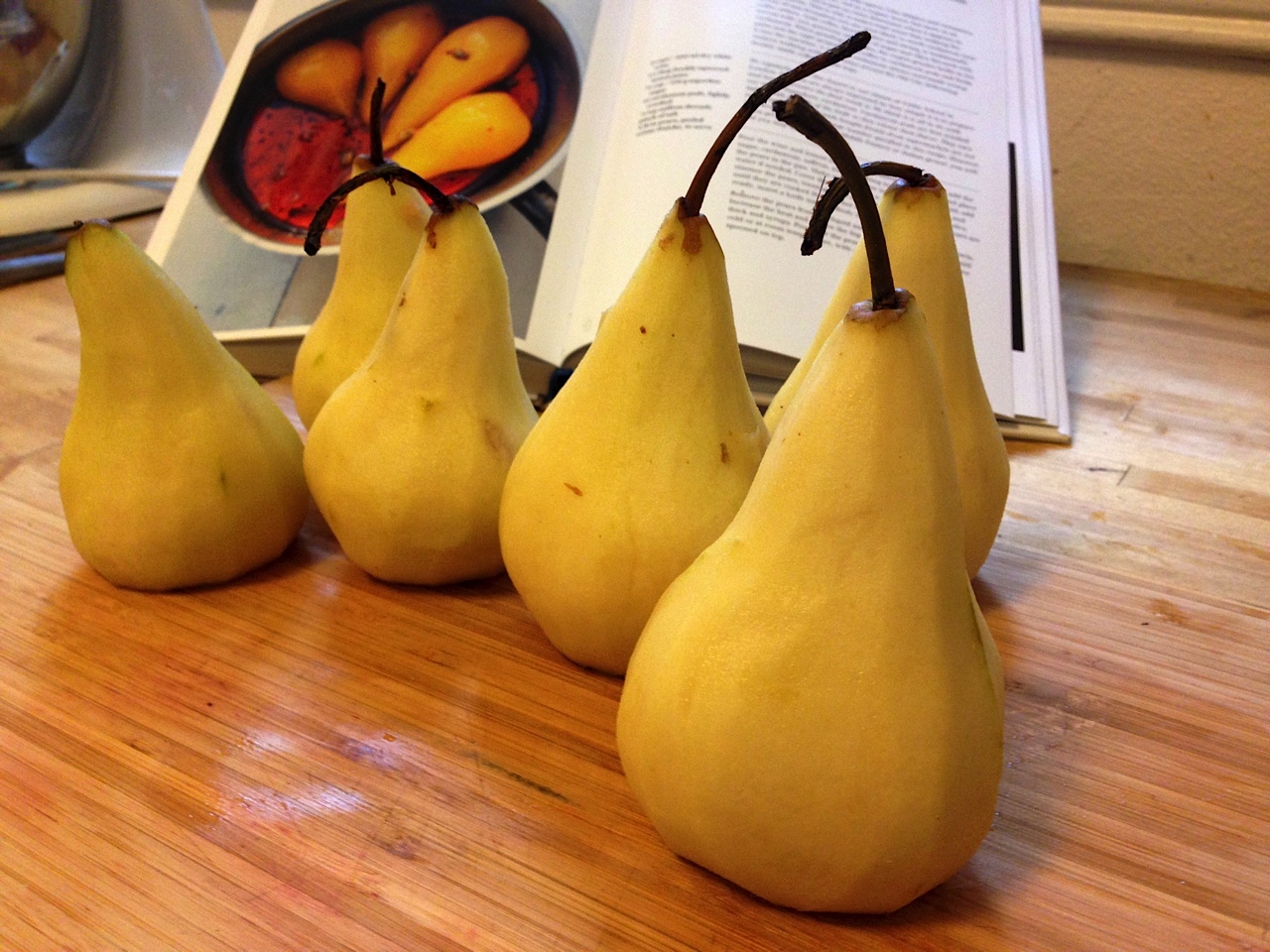 I made these poached pears for Thanksgiving with Bosc pears the very first time. Not a pear remained after the meal was over. I made them for Christmas treats to give to friends in bell jars.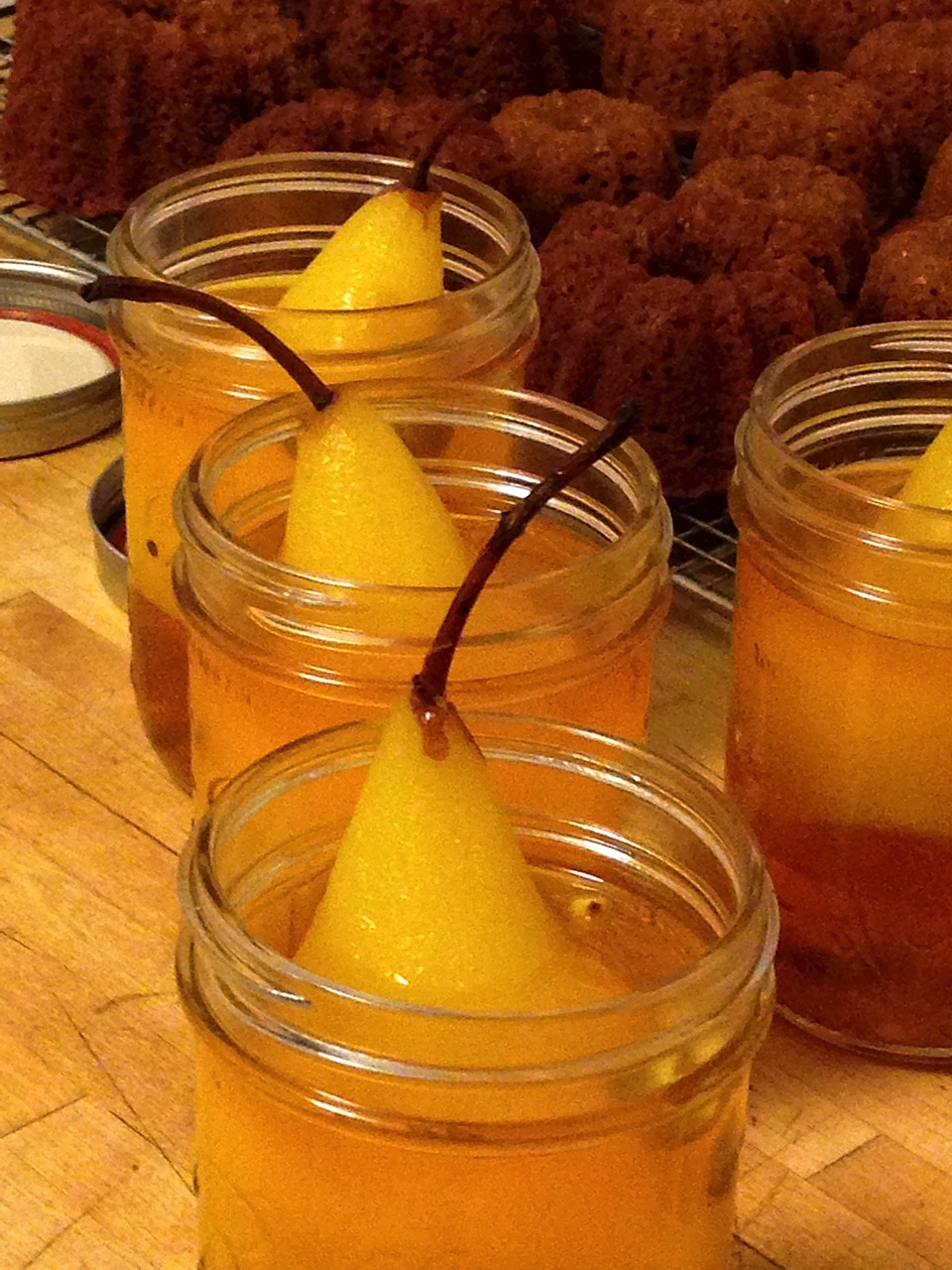 I've made them with Ya pears—juicy firm pears from China for New Year's dinner. And made them with small Seckel pears for an FBLA meeting. Until pear season ends or people tire of them (I don't know how they could) this will be my go to dessert. Plus they're naturally gluten free.
As I do with most recipes I make for the first time, I follow the recipe to a 'T'. Then I start throwing in my own personal touches. I took the original recipe and upped the lemon juice from 1 ½ T to an entire lemon and added the zest of that lemon. I increased the cardamom from 15 to about 25.
To make them easier to eat I core the pears from the bottom with a spoon so the presentation is still there but the eating of them is much easier. So here is my take on Jerusalem's poached pears. Thank you gentlemen for an incredible and simple dessert.
Ingredients
2 cups white wine
2/3 cups sugar
Zest and juice of one lemon
1 t of saffron
25 or more cardamom seeds (if your seeds are old add more) crushed with a mallet
pinch of salt
6 pears of your choice with stem attached
Instructions
Place first six ingredients into a pot large enough to hold the pears. Bring to simmer so the sugar dissolves
Peal and core pears. Add to simmering liquid. Add water to cover the pears.
Cook at a simmer for about 20-25 minutes. You might have to rotate the pears to insure even cooking.
Remove pears and place on a serving dish.
Reduce the liquid until it becomes syrupy. Pour over pears and serve.
https://www.mywellseasonedlife.com/poached-pears/