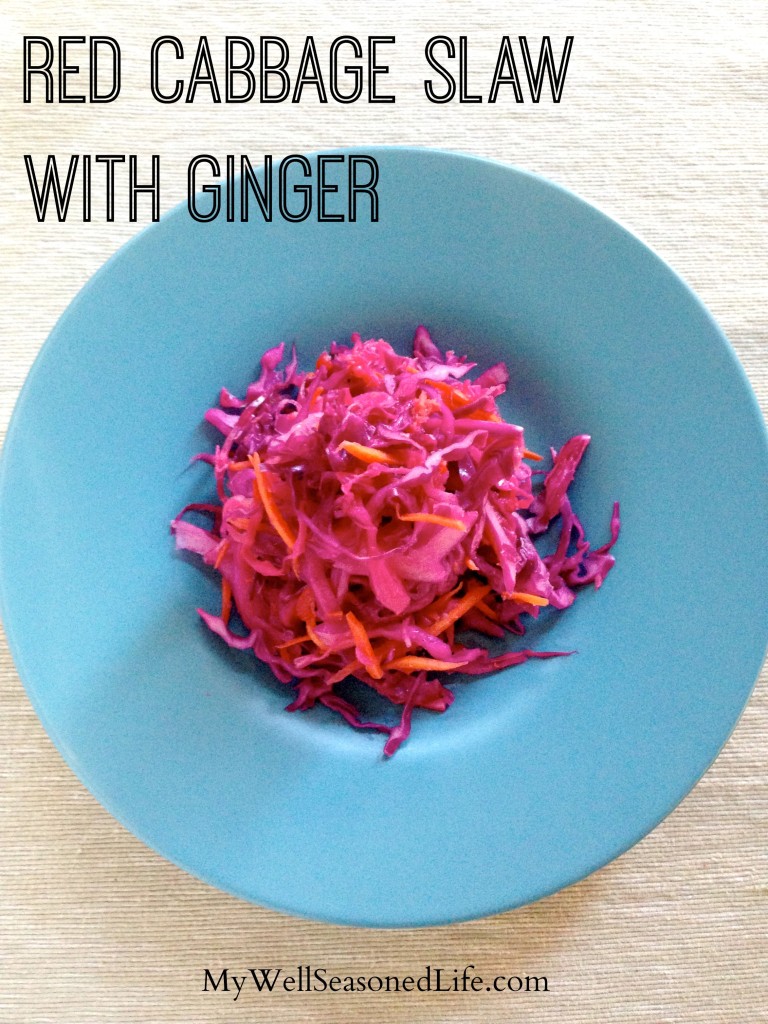 I don't like mayonnaise. There I said it. It becomes a problem when making summer standards like potato salad and coleslaw. My challenge is how to come up with a non-mayo alternative that can become part and parcel of my summer barbeque repertoire. And, this might be too much to dream, even be requested at the next get together.
Wandering through one of the many ethnic markets that dot the east side of Los Angeles, also known as my favorite grocery stores, my glance fell upon a beautiful head of red cabbage. You know what I'm talking about, the head was cradled in swath of outer leaves.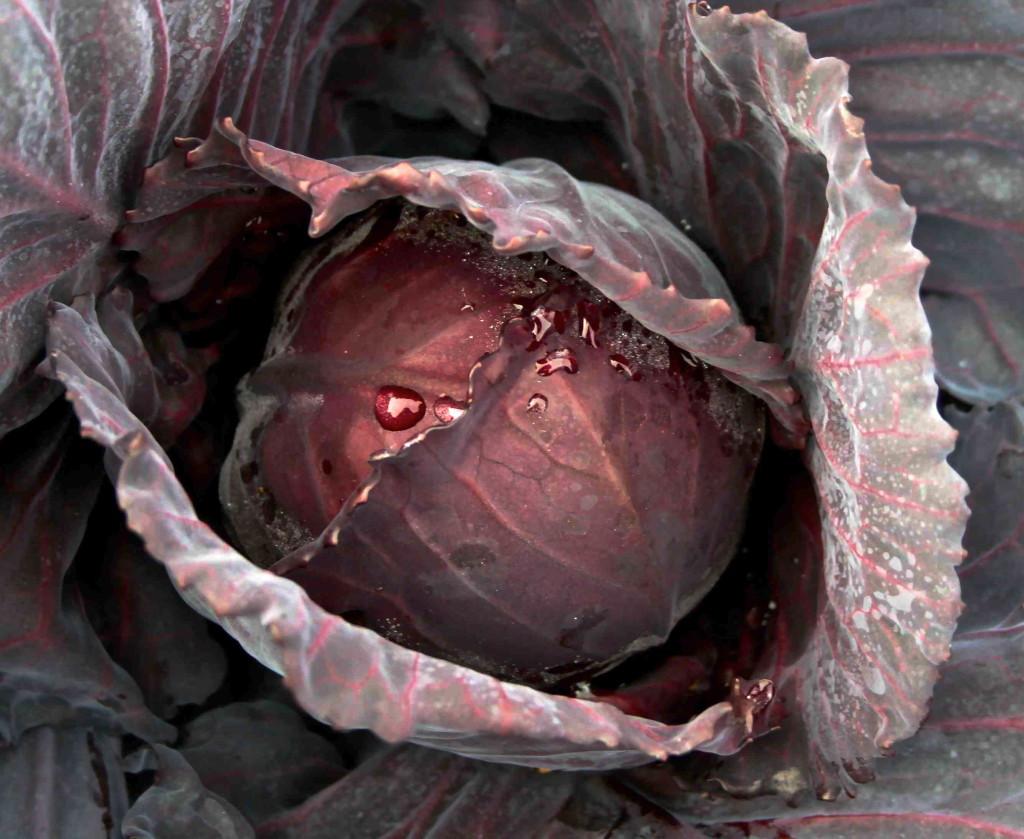 Then my mind jumped to the New Jersey delis of my youth. These delis always offered regular or the non-mayo based German coleslaw. Why not take the vinegar base and update it with some flavors that reflect Los Angeles like ginger, lime, soy sauce and sesame seed oil?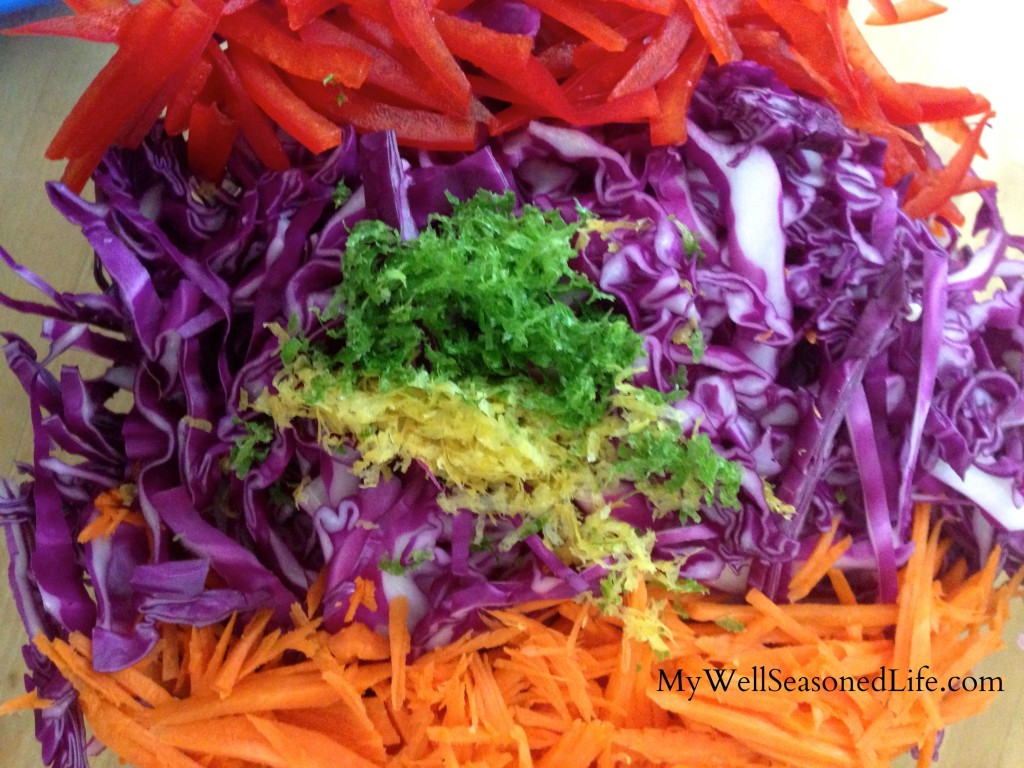 Here it is in all its colorful splendor, vibrant and zesty. And if the reactions from my friends are any indication, this red cabbage slaw with ginger is going to become a summer standard.
Red Cabbage Slaw with Ginger
Ingredients
½ head red cabbage
1 medium carrot
½ red pepper
Zest of lemon
Zest of lime
¼ cup lemon juice
¼ cup lime juice
1" piece of ginger peeled and coarsely chopped
¼ cup of shallots (about 3) coarsely chopped
2 cloves garlic
1-2 T soy sauce
1 T sesame seed oil
Salt and pepper
Instructions
Remove core from cabbage and slice thin.
Slice the carrot on a mandolin. If you don't have a mandolin, grate the carrot.
Slice the red pepper.
Zest lime and lemon
Place the above ingredients in a medium size bowl.
Place lemon juice, lime juice, coarsely chopped ginger, shallots, garlic, soy sauce and sesame seed oil in bowl of a blender. Puree until smooth.
Pour dressing over the veggies in the bowl. Toss until the cabbage is fully coated.
Adjust seasoning with salt and pepper.
Chill in refrigerator for at least and hour. Serve.
https://www.mywellseasonedlife.com/red-cabbage-slaw-with-ginger/