Day One of Five in Rome
Day One–Arrive jet lagged in Rome and head to Trastevere, our home away from home for the next five days. The apartment is small but wonderful.  Walk over the Punte Sisto to the heart of Rome.  Walk to Piazza Campo De Fiori to have lunch.  Piazza Campo De Fiori was once the site of public executions, in fact a statue one of the victims Giordano Bruno looms over the plaza.  Now cafes and shops circle an open-air market that has been in operation since 1869.  The statue of brooding Bruno becomes a mascot.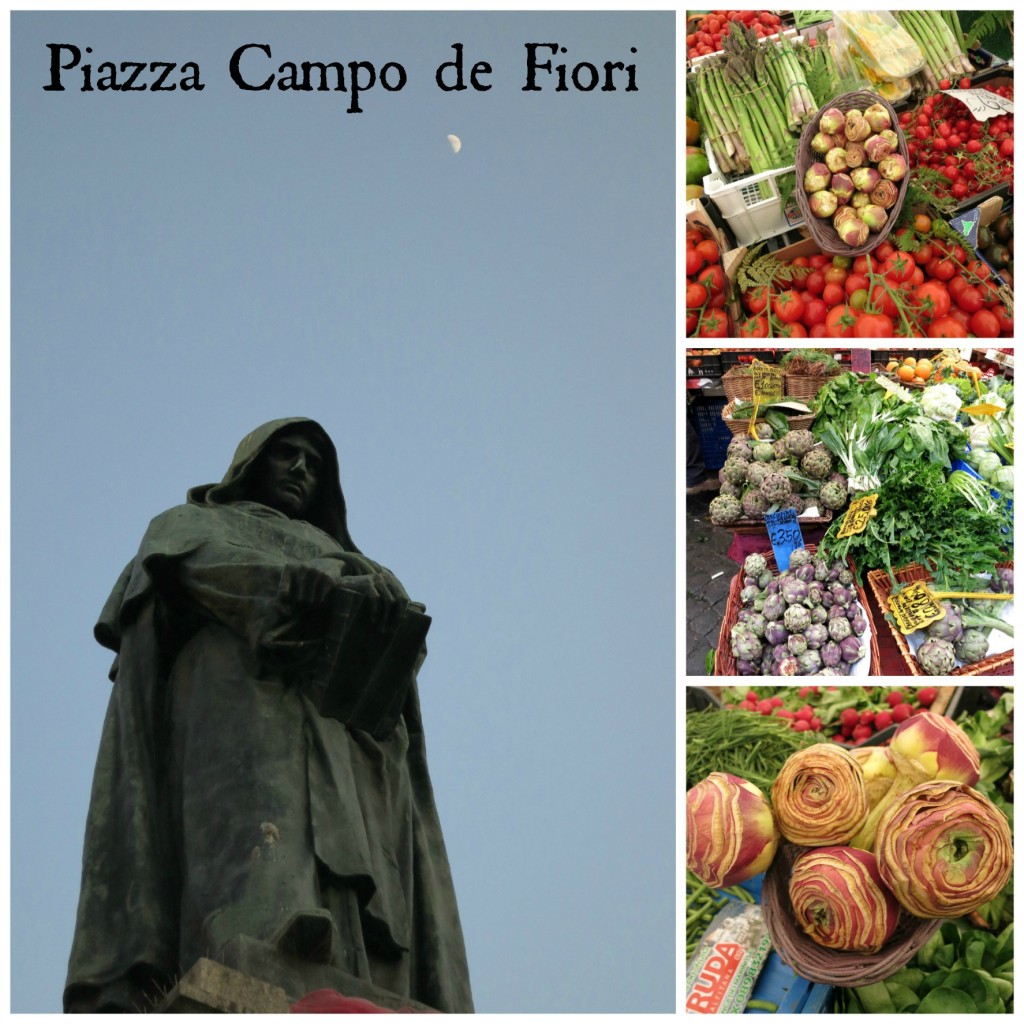 Rejuvenated by a nap and shower we endeavor to take one of Rick Steves walking tours.  Fail miserably and get lost BUT that is when we discover the power of Katie Parla's Rome app. We select Riscoli as a destination for a late dinner and by the GPS power invested in the Ms. Parla's app we find the place.  Rome was going to be great!!!  Dine at Riscoli.  To read about that experience click here.