Rome Tour Day Two
Day two of Rome begins with an Interview of Katie Parla, the premiere specialist on Roman food and drink.  See part one here and part two here.
After an insightful fun interview, we set out to test Ms. Parla's standards in restaurant picks and pans. We go to Dar Poeta one of the pizza restaurants that is recommended by our AirBnB host, Serious Eats, Lonely Planet, Fodors as well as Yelp.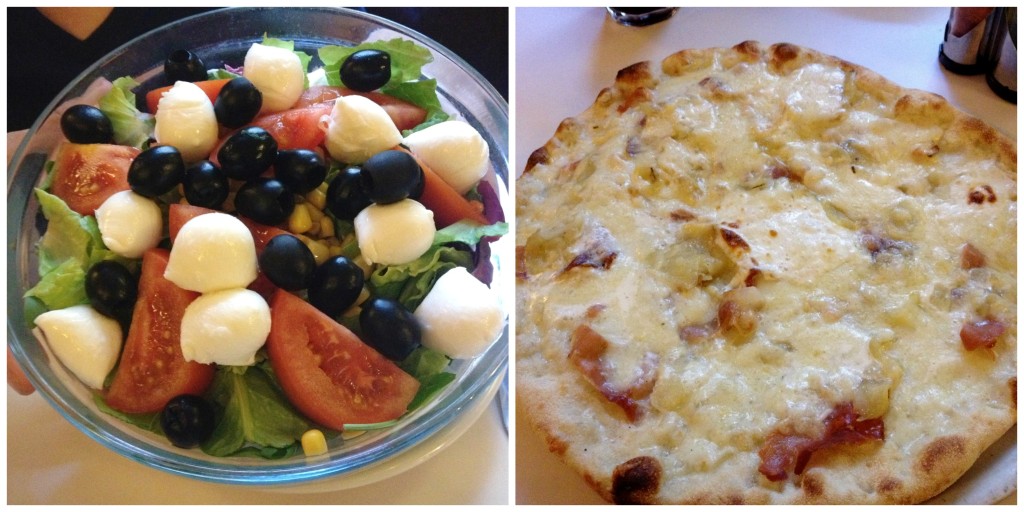 Here's what came to the table.  Neither the salad nor the pizza was anything to write home about.  We then checked out what Katie Parla said. We agreed with Ms. Parla, Dar Poeta was over hyped and not that great.  Katie becomes our food goddess.
That evening we embark on a successful Rick Steves Night Walk Across Rome. Back over the Trestevre and on to Le Mani in Pasta a restaurant that is no longer a Parla recommendation but was at the time.  Tuna with a pistachio crust and hand made pasta with prawns and asparagus were stupendous.  Great way to end a day.  Check out the video.