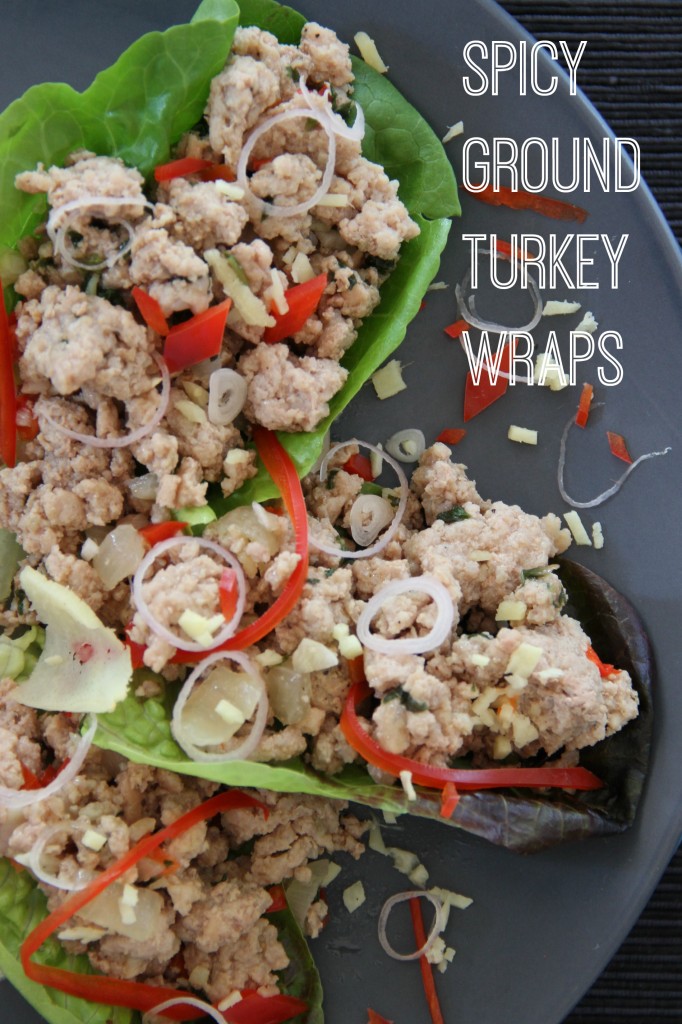 Spicy Ground Turkey is one of those dishes that I make when I want a quick, easy dinner and a no fuss, no prep lunch the next day…or two. For dinner I serve the spicy ground turkey with basmati rice, for lunch I wrap it in lettuce. It's great for any season and is a real crowd pleaser.
There's a good bit of flexibility when making this dish the ground turkey can be replaced with ground chicken or pork. Want it a bit spicier spicier? Add a Thai chili or some chili flakes. Hate to chop? Throw the garlic, ginger, onion and (if using) chili in the blender with a splash of water and you're done.
Whatever combo of options you decide, you'll have a wonderful meal.
Ingredients
1 lbs. ground turkey
1 tablespoon olive oil
2 teaspoons ground cumin
2 teaspoons ground coriander
2 teaspoons ground turmeric
4 cloves garlic
1 inch piece of fresh ginger
1/2 medium onion
1-2 Thai chilis
1/2 bunch mint leaves cleaned and coarsely chopped
2 stalks green onions sliced
1/2 red pepper sliced
Instructions
Depending on what method you choose to use either coarsely chop ginger, onion, garlic and if using pepper and add to blender and puree. Or finely chop ginger, onion, peppers (if using) and garlic.
Heat medium sized saute pan. Add olive oil and heat.
Add chopped or pureed veggies. Toss. Add spices. Cook, stirring for about two minutes.
Add ground turkey (or the ground meat you desire). Break up the meat into small pieces, toss with spices and cook until done about 5-10 minutes.
Adjust seasonings with salt and pepper.
Toss in red pepper slices, mint and green onions.
Serve over basmati rice or wrap in lettuce.
https://www.mywellseasonedlife.com/spicy-ground-turkey/