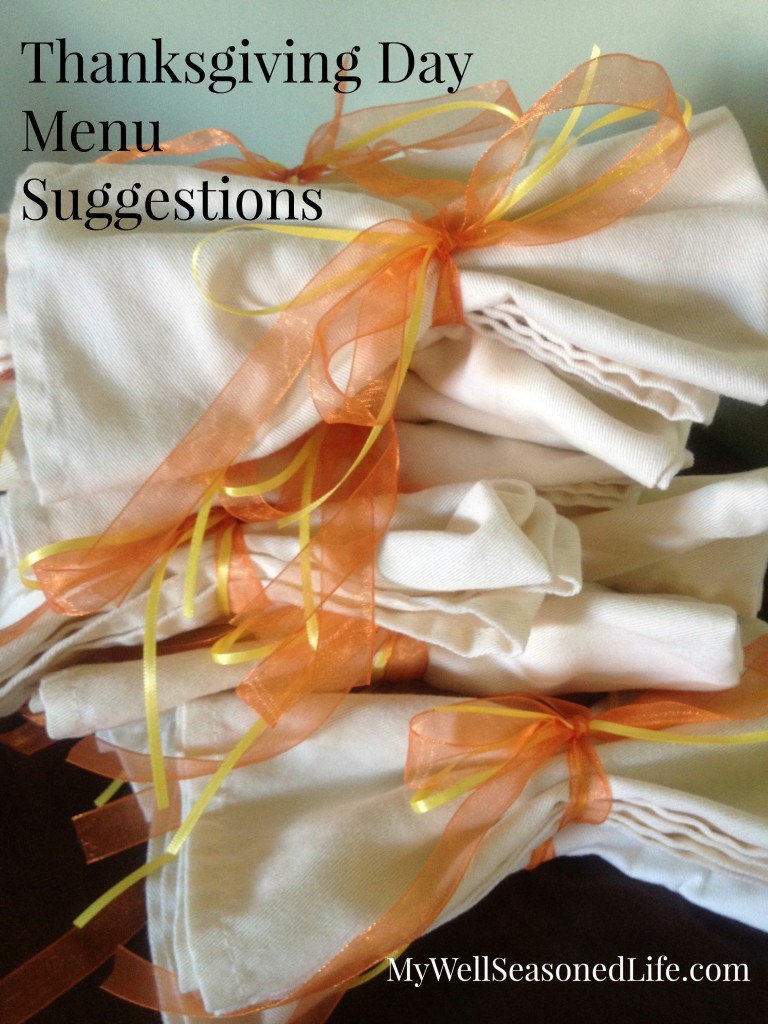 Thanksgiving is my absolute favorite holiday…and my Thanksgiving Day is filled with favorites that my friends and family will not allow me to change.
If I were to omit these crunchy morsels I believe there would be a revolt.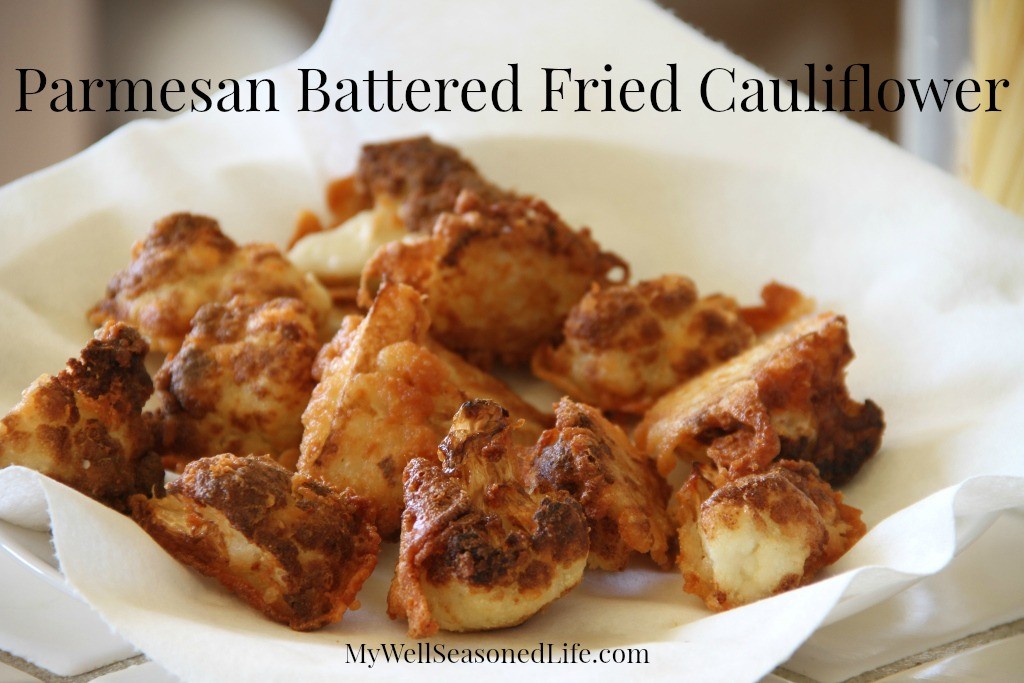 While turkey is always on the table, stuffed fish has upstaged the bird in the flavor rankings of late.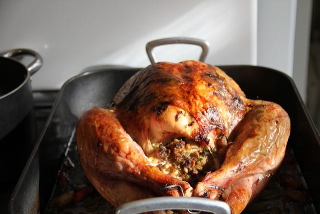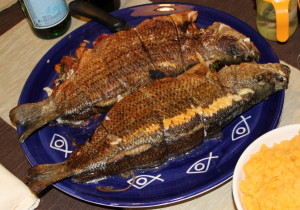 I think the most popular items on my Thanksgiving table are the stuffed pumpkins. No matter how many I make there are never any leftover.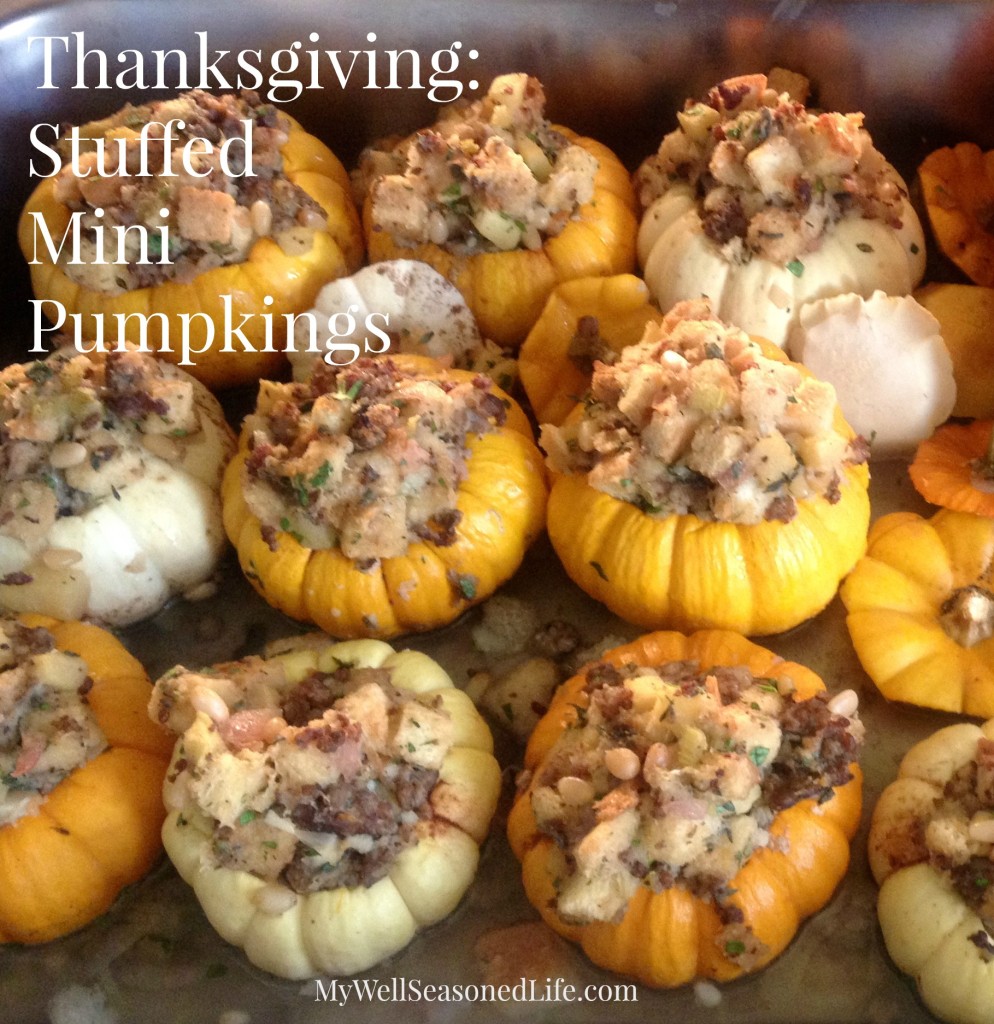 The stuffing is also a flavor sensation if baked in a casserole dish.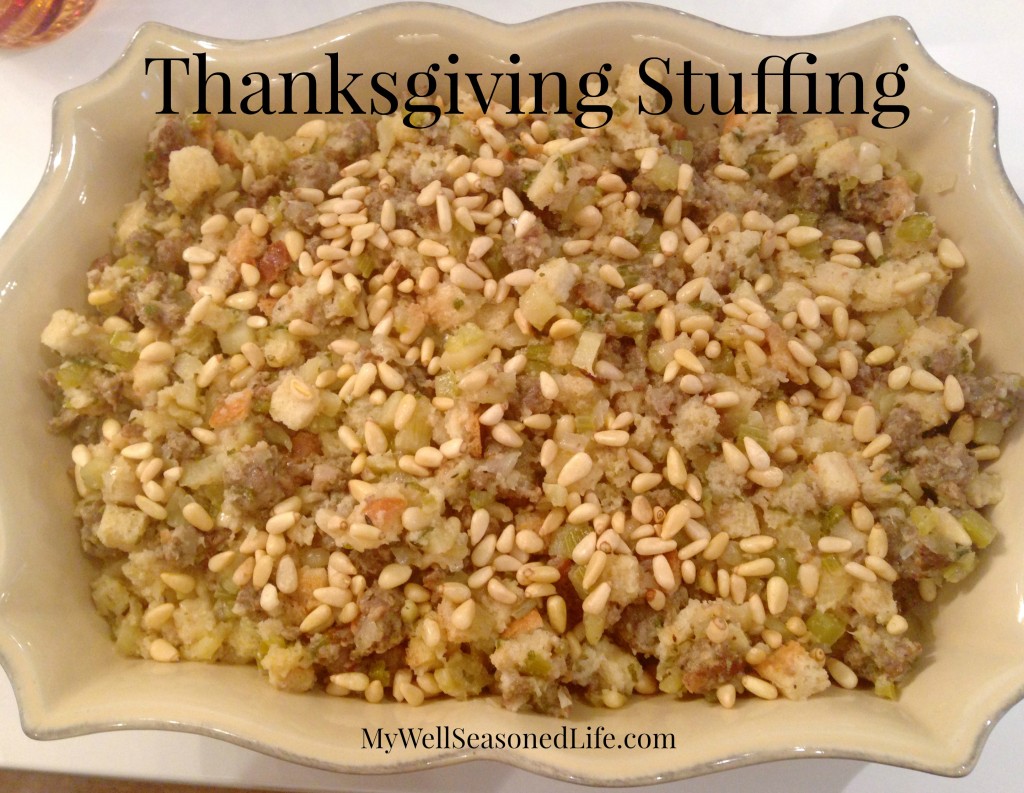 I am so very lucky to be surrounded by wonderfully talented food friends who create outstanding dishes that appear on their blogs. So this year I'm going to change things up a bit and ask people to choose one of the items below to enhance the meal and perhaps start some new traditions.
Since so many of my friends are fond of their veggies one of them could bring Greg of Sippity Sup's lentil pate, a flavorful start of to the festivities.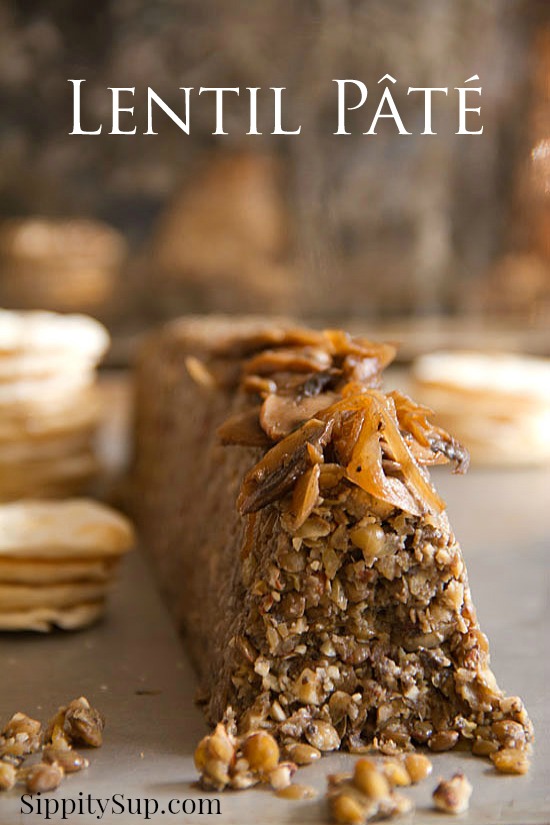 Why settle for ho-hum cranberry sauce when Christina of Christina's Cucina upgrades hers with Grand Marnier.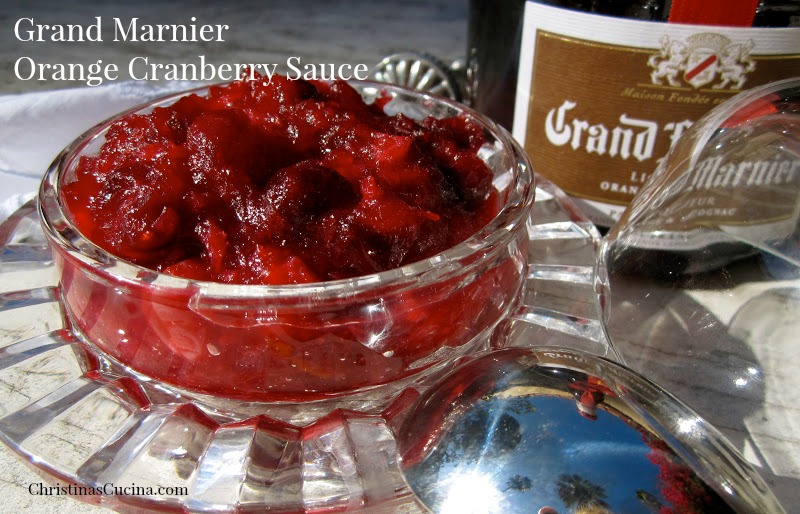 On the salad front I can't wait for someone to bring this celery salad from Susan's The View From Great Island.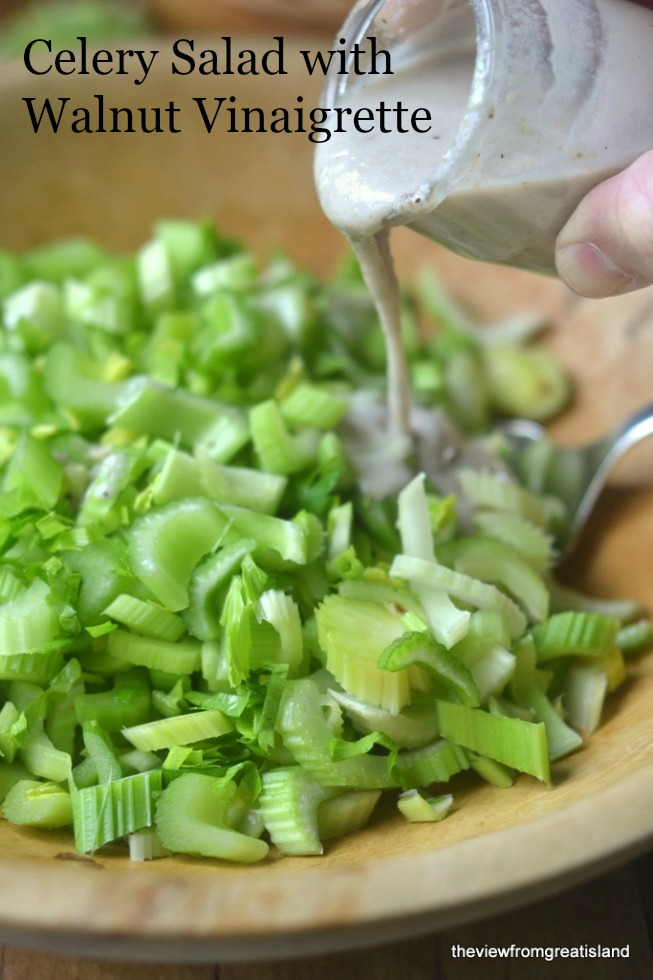 Cynthia will tell you What a Girl Eats with her own person spin on Brussels sprouts.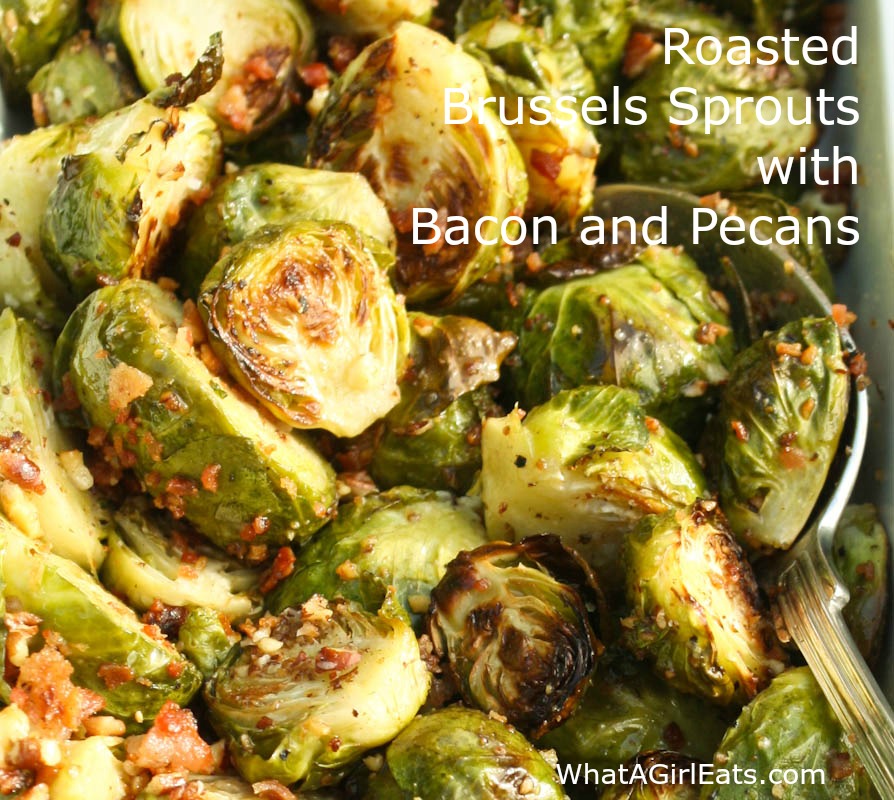 A cauliflower cake might not be on everyone's radar, but that's only because you haven't checked out Cathy's site She Paused 4 Thought.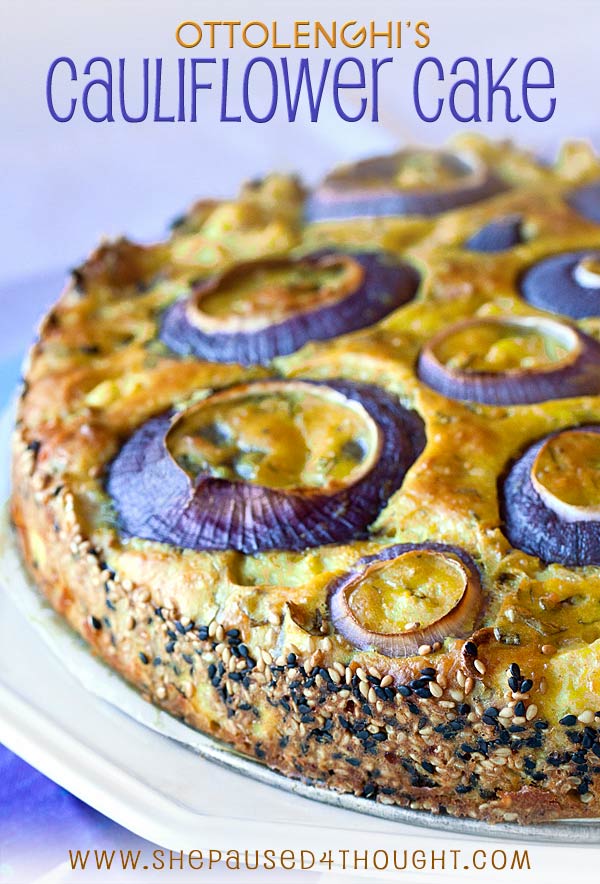 Finally to ratchet up the dessert line up is Valentina's squash pie recipe over at Cooking On the Weekend that's got a gluten and nut free crust.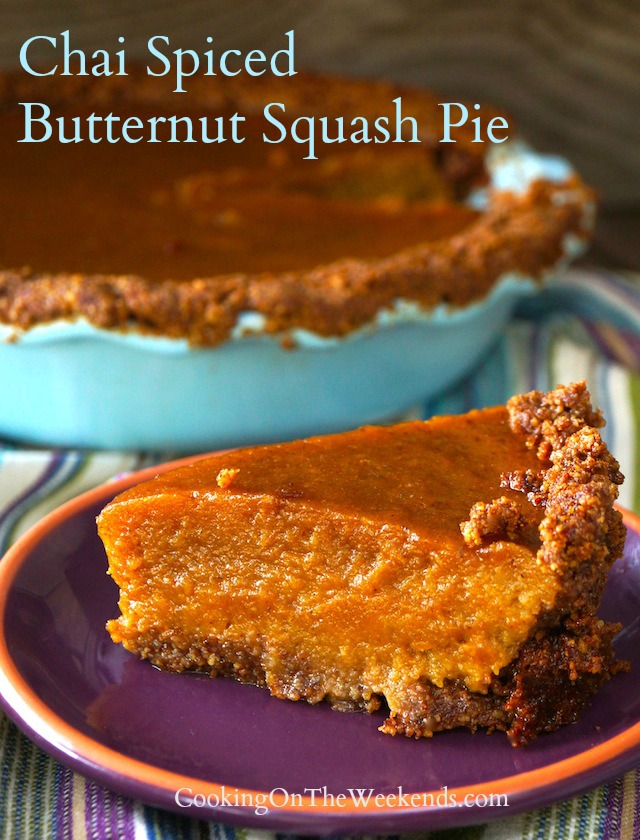 So friends chat amongst yourselves and decide what incredible dish will accompany you to this year's feast.