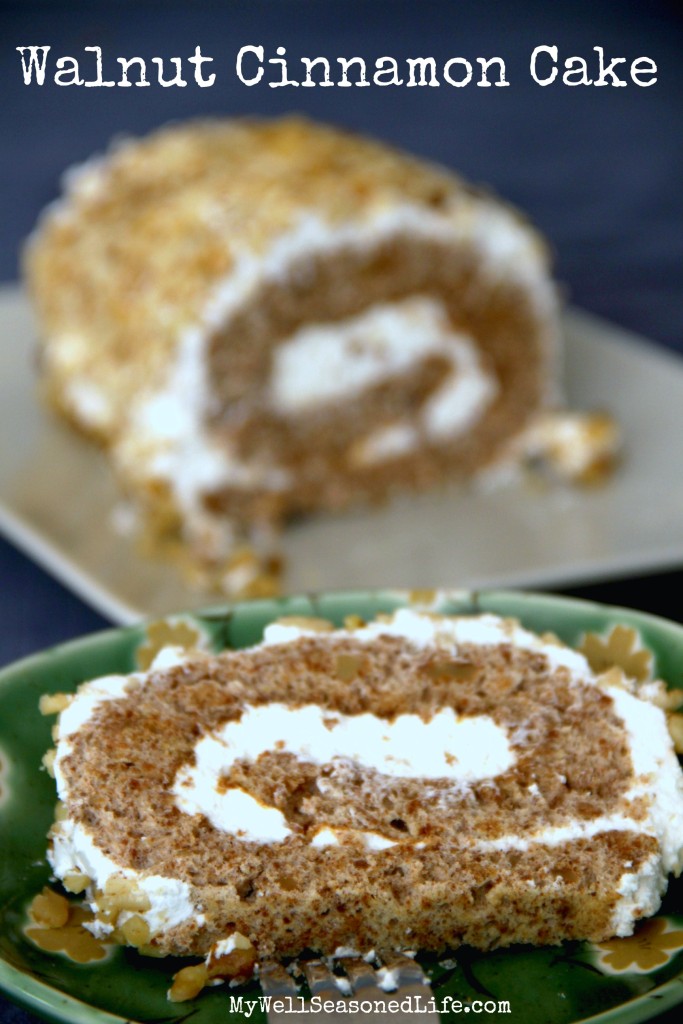 Once I conquer a recipe than it's mine to reinvent. And that's exactly what I did when I created this rolled walnut cinnamon cake. My tried and true walnut chocolate cake is the foundation from which this cake sprang into life. It also helped that my dinner guests weren't fond of chocolate so my standby Death by Chocolate cake was out, as was the walnut chocolate cake.
Fortunately I am surrounded by incredible food bloggers who really know their stuff like Christina's Cucina. Christina made a delicious and easy rolled cake in this video…
…alas I had found my inspiration.
A great tip for creating a rolled cake that keeps its roll is to roll the baked cake between two pieces of parchment and then wrapping the roll in a kitchen towel. Do this while getting the whipped cream ready and you'll have a wonderfully shaped roll.
Christina and I don't like sweet whipped cream, so this walnut cinnamon cake is brushed with a cardamon simple syrup and filled with whipped cream using just a splash of the syrup as well. Cinnamon and cardamon make my taste buds sing. I hope you will join in the chorus.