I set out to visit Alexander Hamilton's house on West 141 Street, New York City. The ride was an easy one from Brooklyn, the L to the A off at 145th and Nicolas Avenue. Being a decidedly downtown girl when I lived in NYC, I had never taken the A train so far north.
Hamilton's residence, aka The Grange, is a short walk from the subway to Hamilton Terrace. The house is rather unassuming, small in fact by today's standards.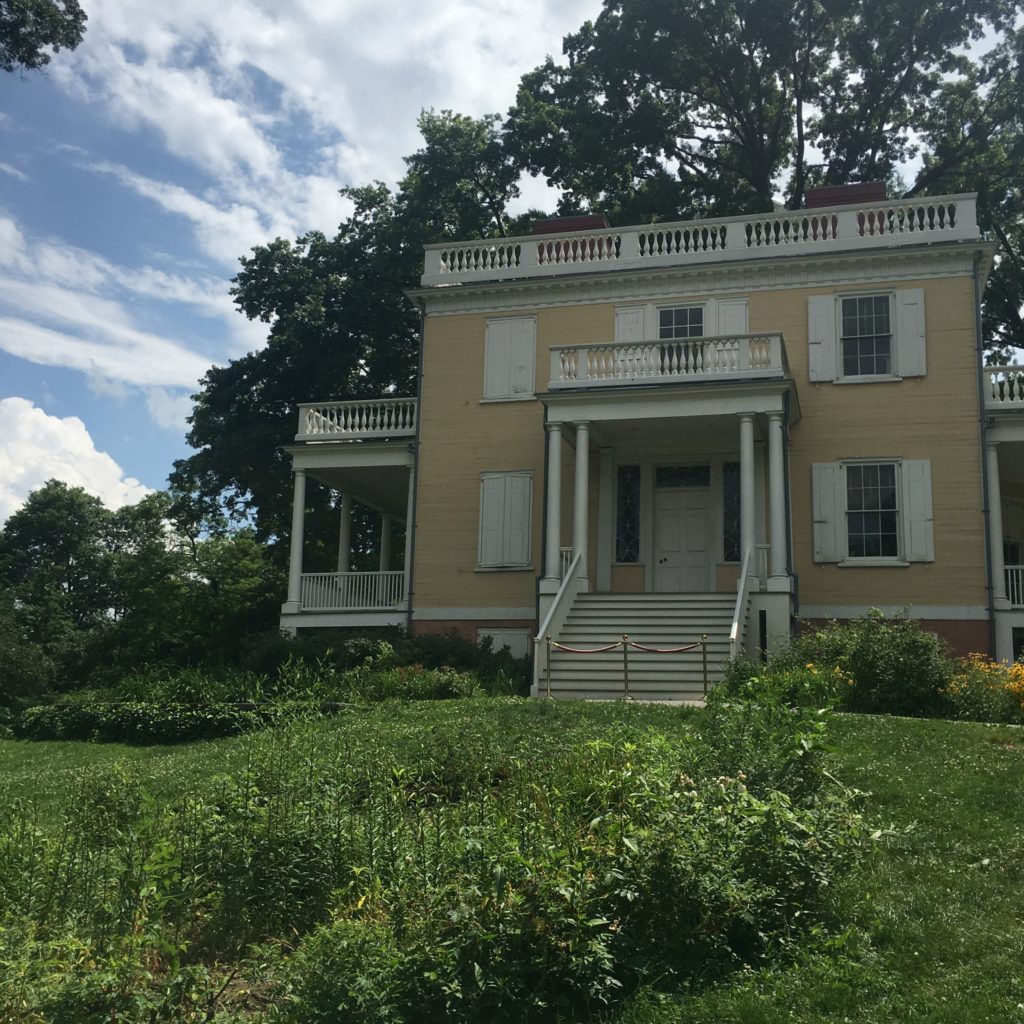 When I arrived, I was told the next tour started in 15 minutes so I rambled around the grounds outside.
The grounds are unassuming.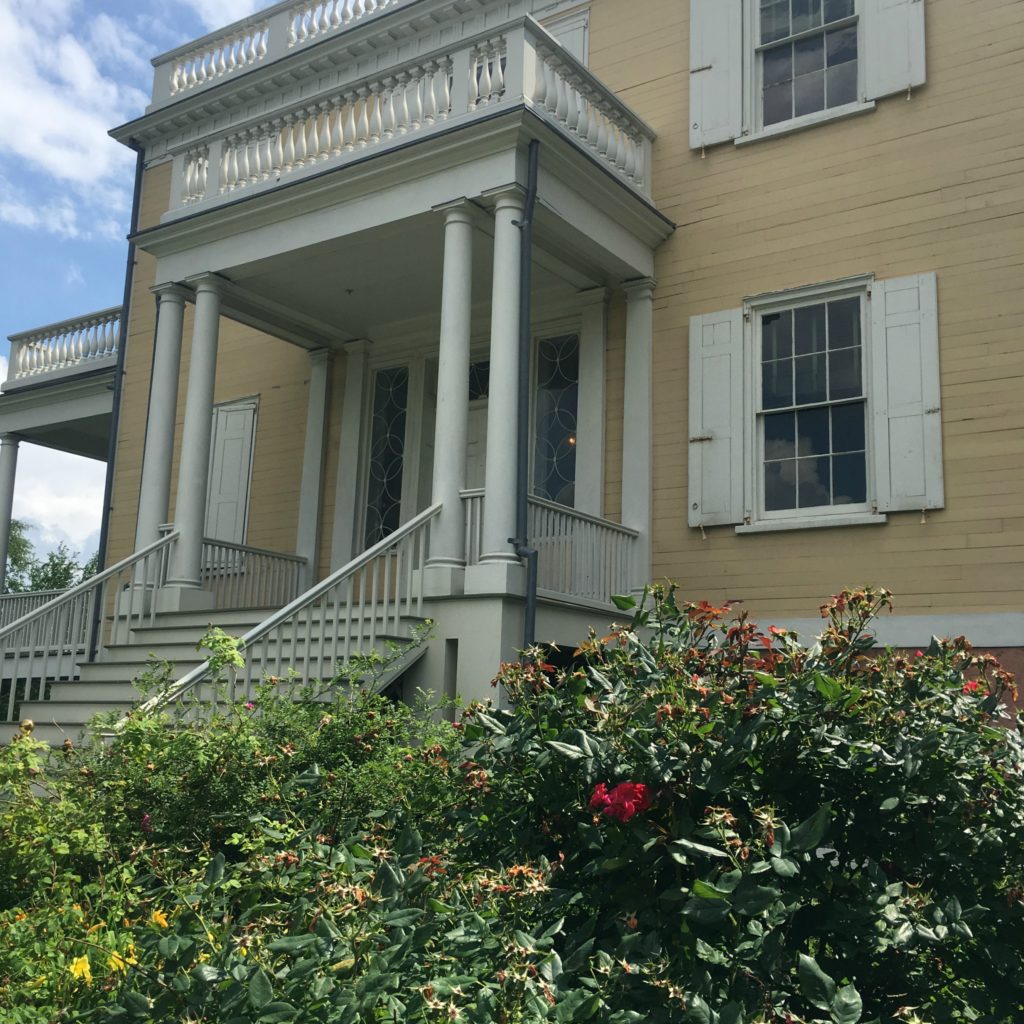 The house in the back boarded up.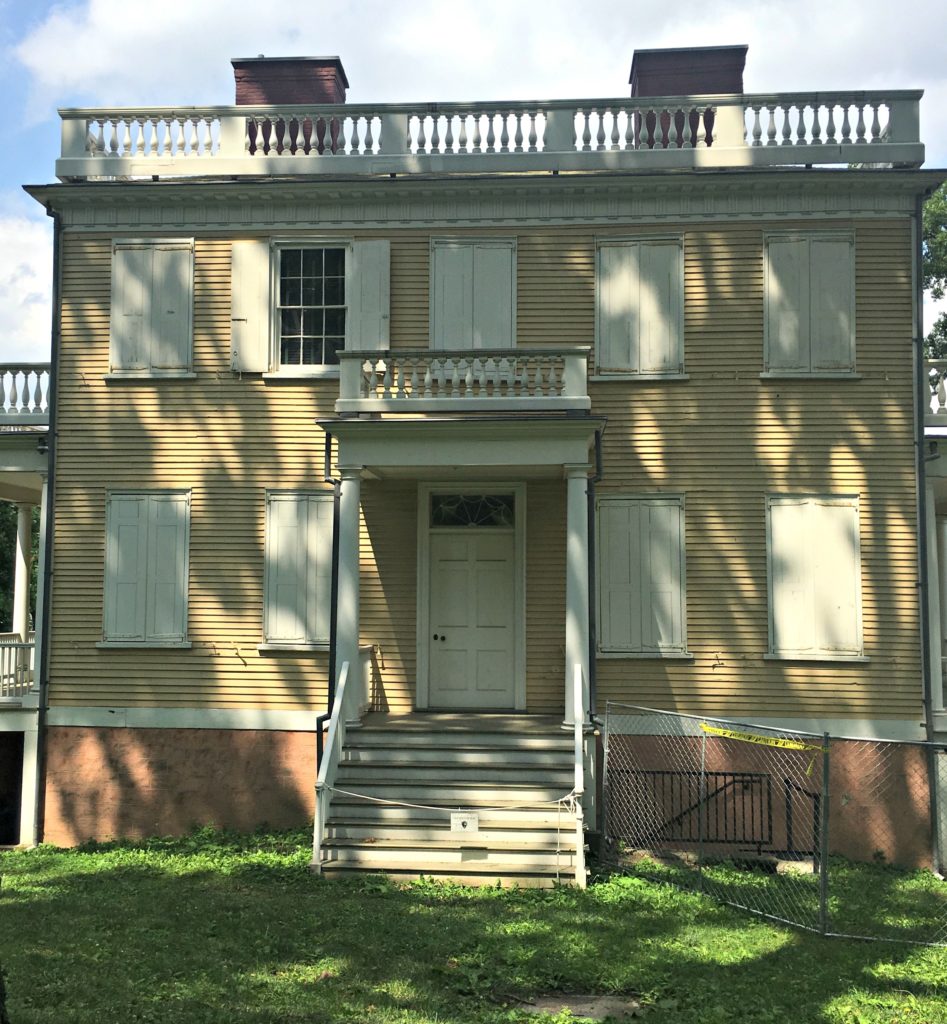 But what intrigued me was the huge tower jutting up behind the Grange. What is that tower?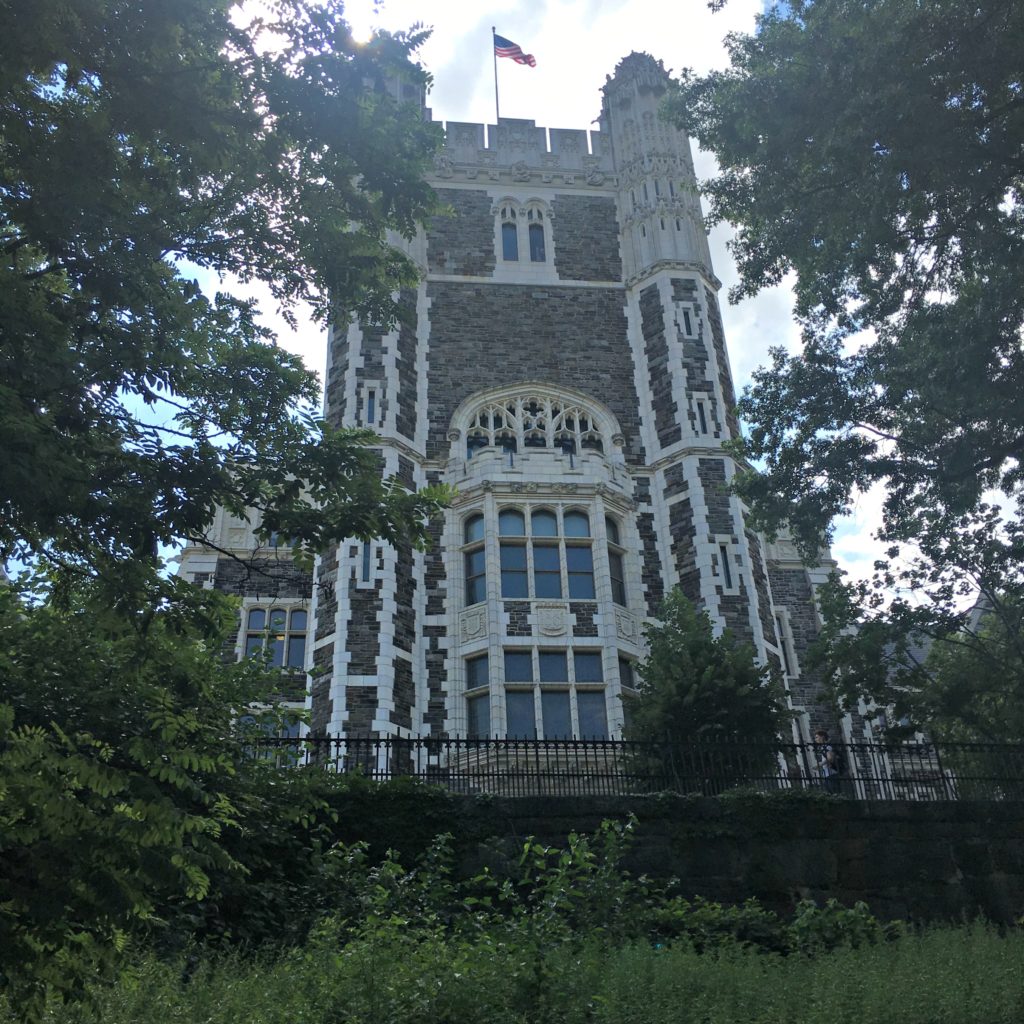 The tour of the house is free and only allows 15 people per visit because the first floor is small and mostly corded off.
I'll be frank, the lyrics of Hamilton the musical were playing in my brain the entire subway ride. (How does a bastard, orphan, son of a whore and a Scotsman…) And when I entered the home I was a bit let down. How could a man of such renown live in such a humble abode? I blame Lin Manuel Miranda.
After the tour I headed towards the tower. You guessed it. I couldn't find a way to the street via the park, so I had to backtrack.
I walked to the front of the Grange and my eyes fell upon one of the most beautiful street I've ever seen, Hamilton Terrace. These tree lined row houses bring the glory of the Gilded Age to life.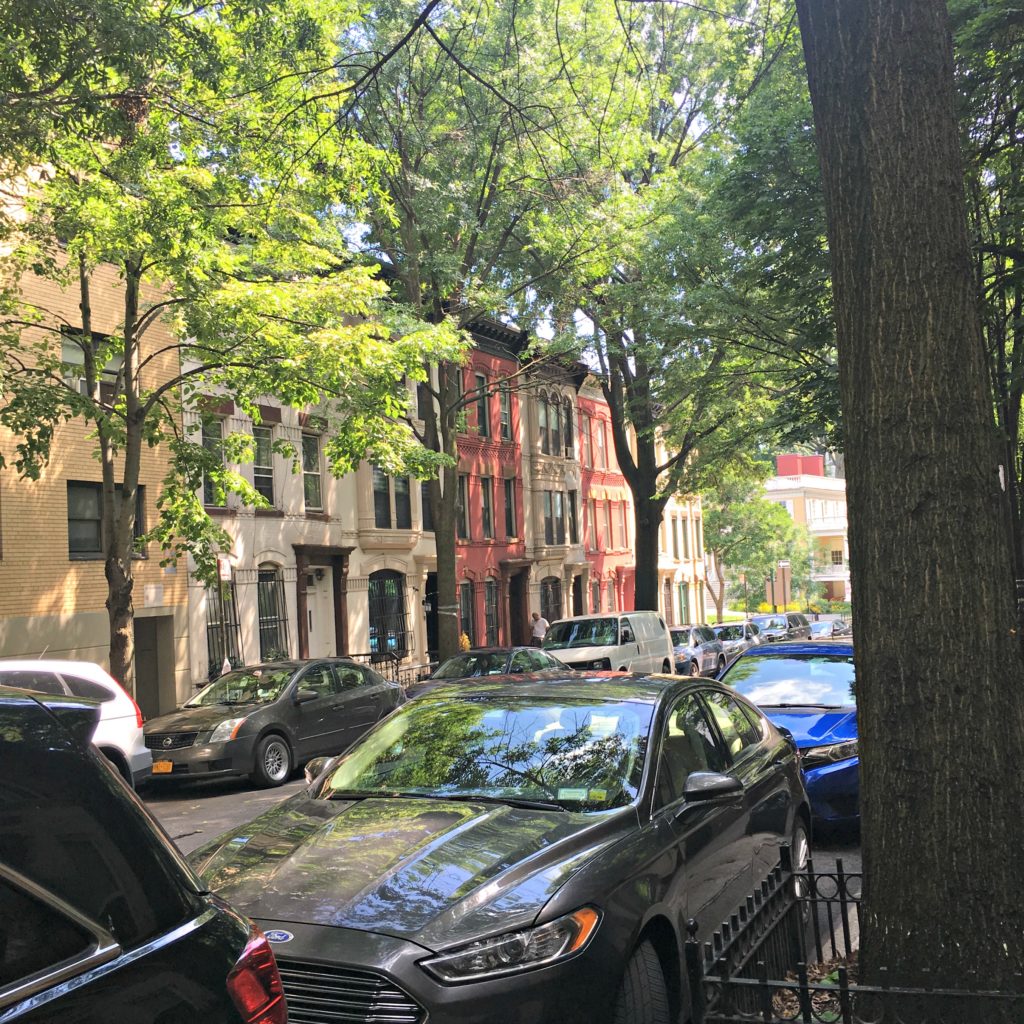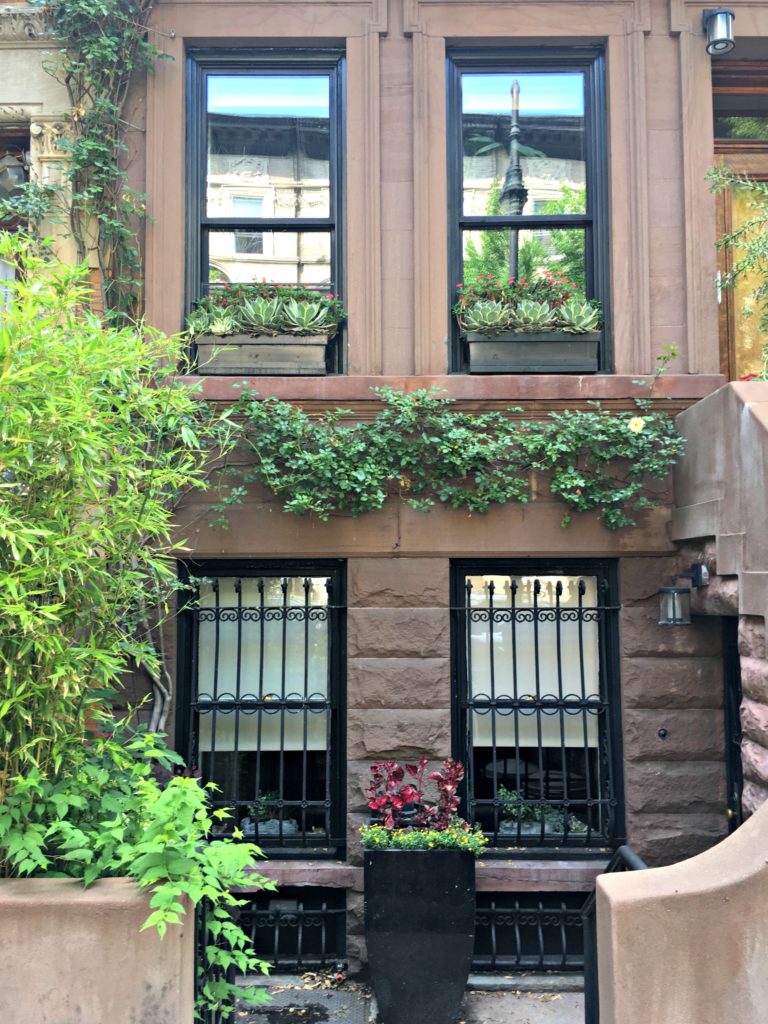 And of course there is a statue of Hamilton around the corner.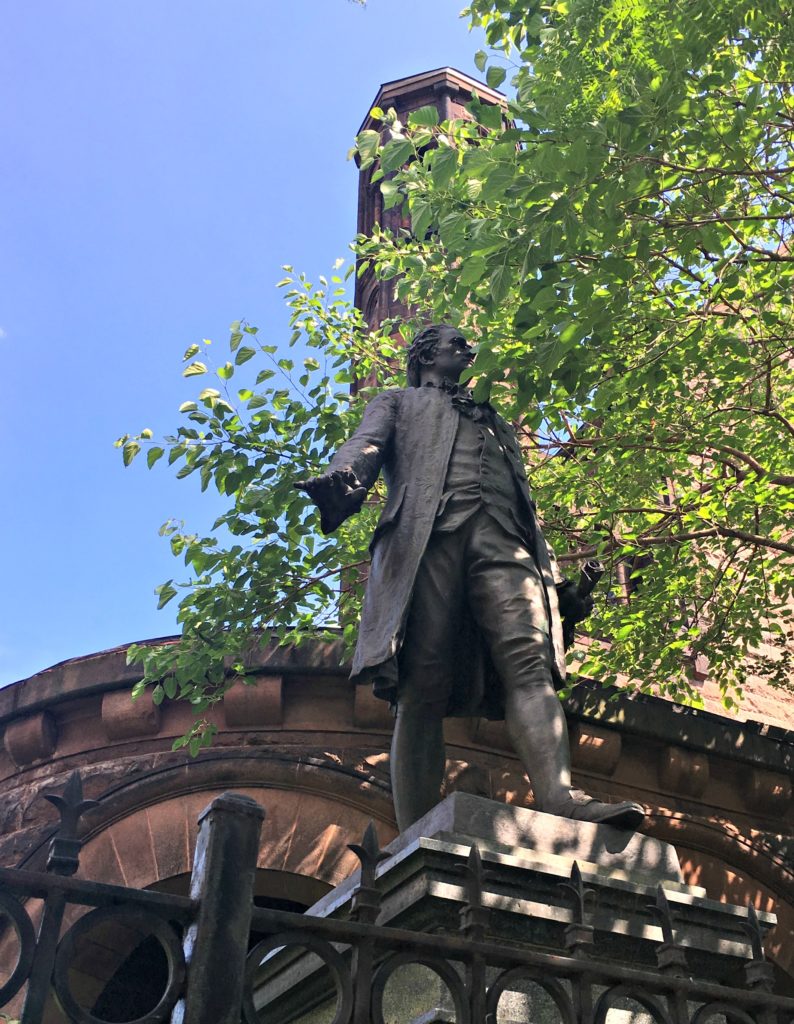 I was off to find what that tower was.
…and it's City College of New York. Who knew? Not me.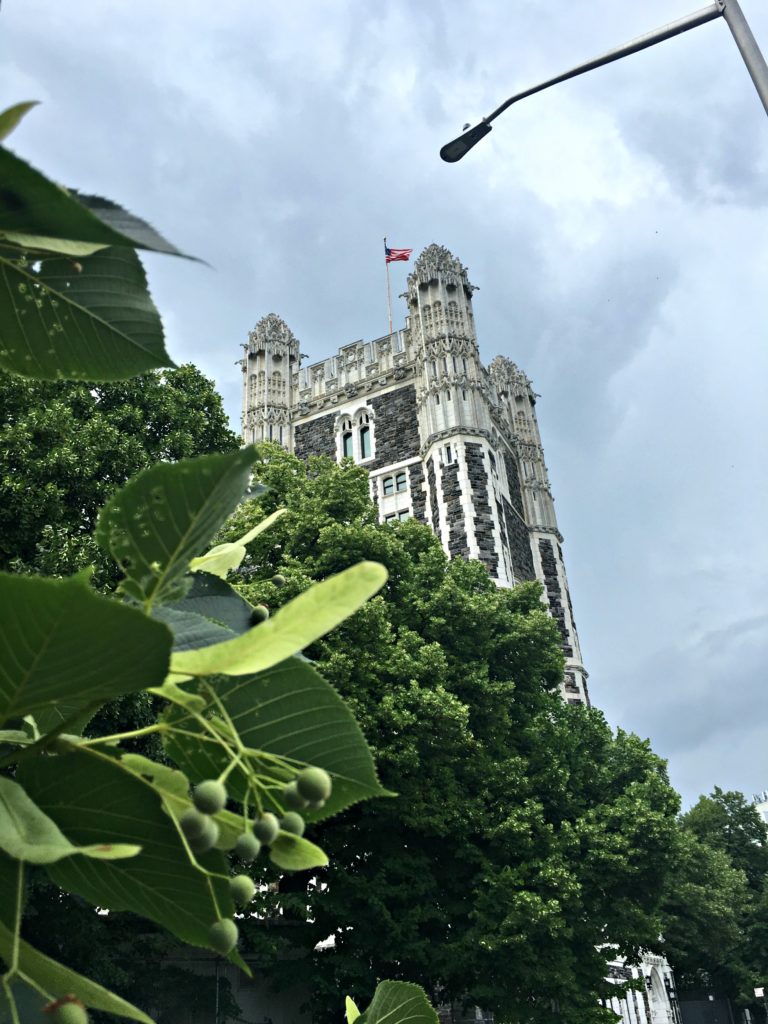 The college, founded in 1847, was the first free public institution in the United States. Affectionately called the 'Harvard of the proletariat'. And it's a stunner.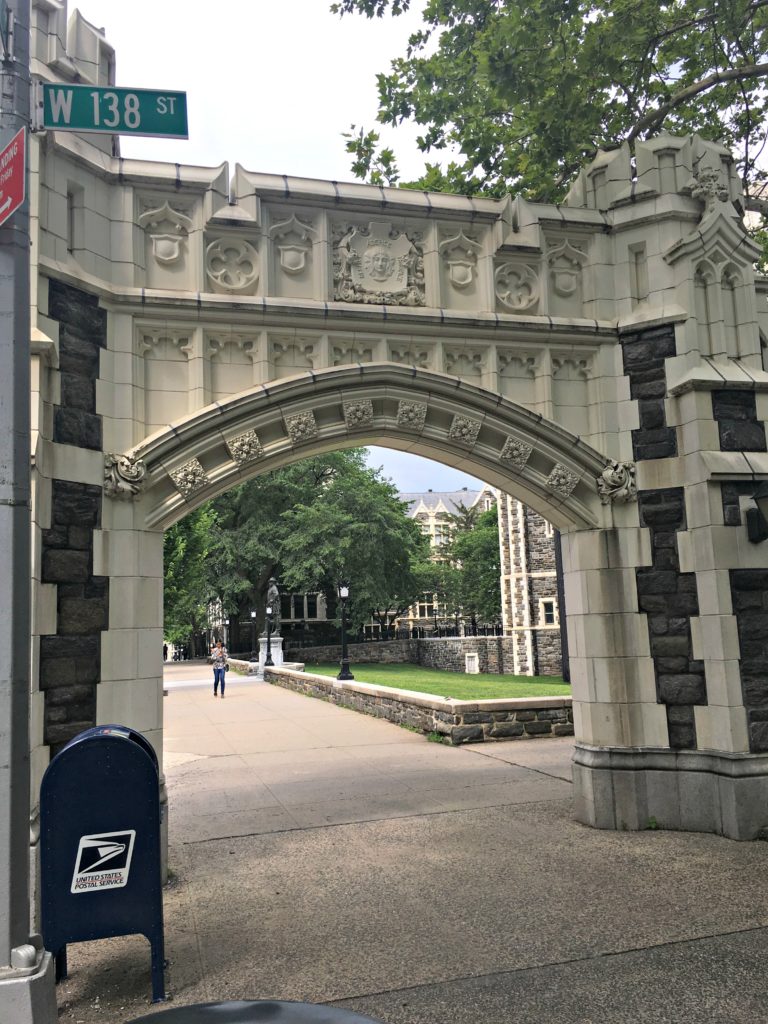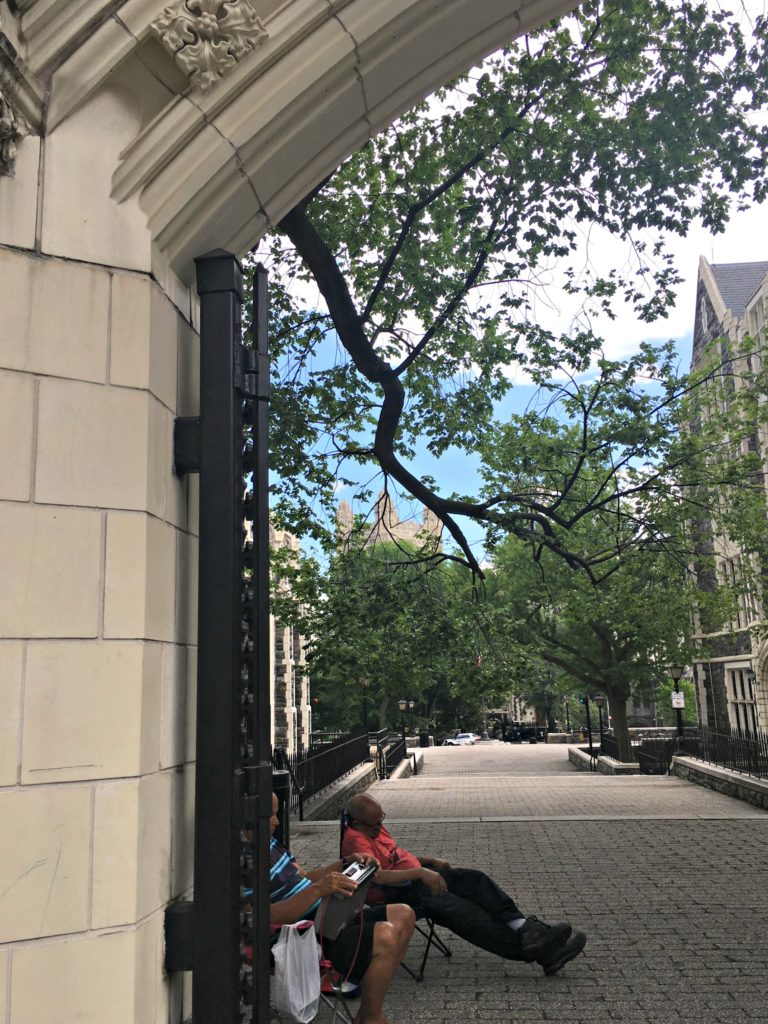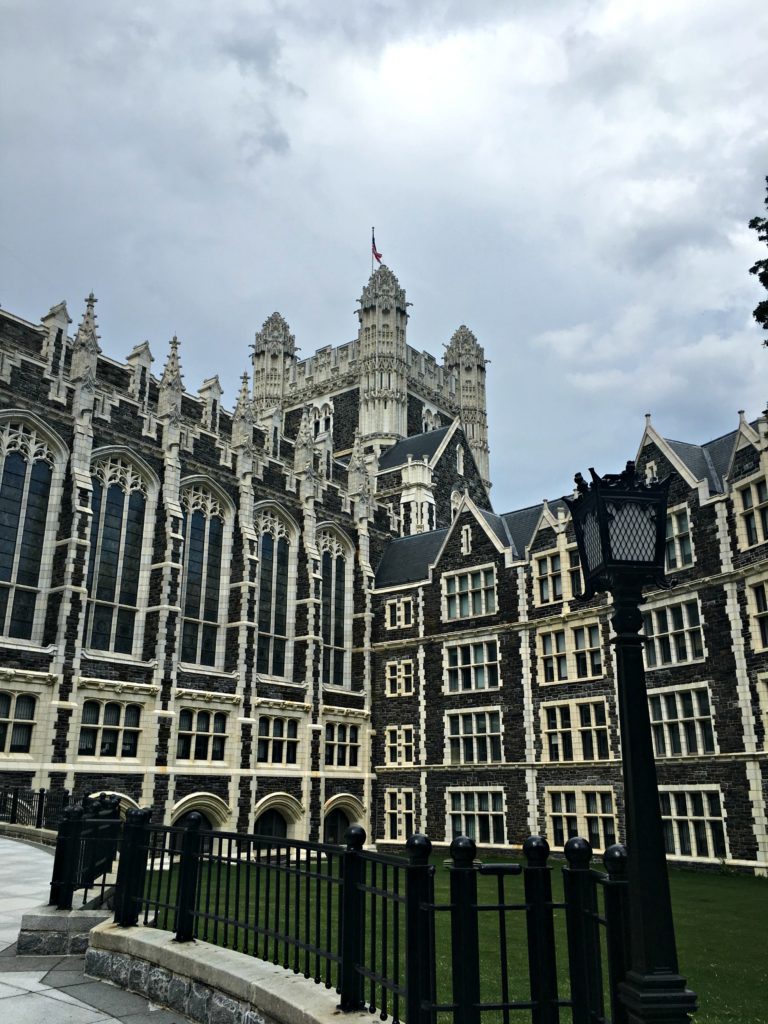 Sometimes your destination is only the first step in an adventure.