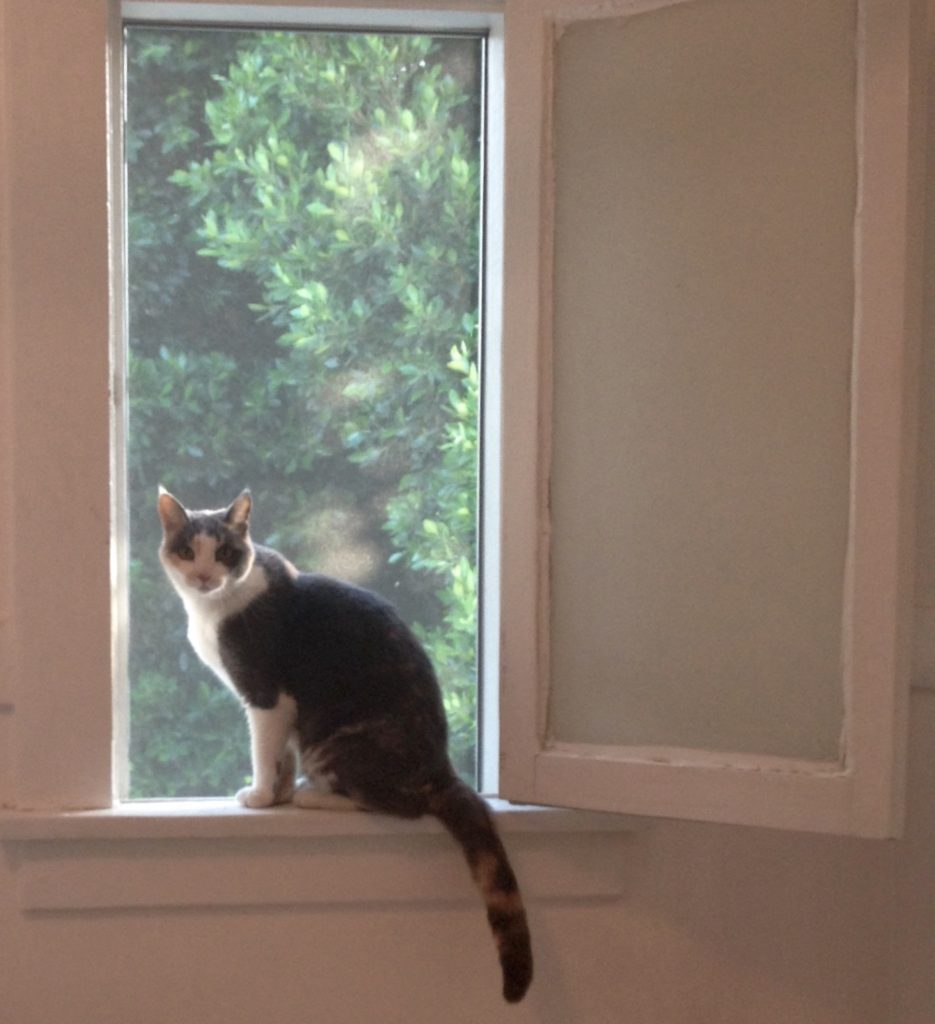 Bijou the cat was the longest relationship I've had. It ended yesterday.
Bijou happened into my life. I had just purchased the duplex that I now reside in. I sat on the kitchen floor, heat gun in one hand, a cigarette in the other, tears streaming down my face from fear and frustration that I had just done the worse thing in my life by buying this piece of shit building. A noise from the bathroom snap me out of my self pity. A cat, calico walked in as if she owned the place and sat in my lap. As I petted her, she meowed, the same meow I've heard for 17 years, it meant feed me.
And I did. She returned most nights threw the bathroom window. That's when I knew that she had adopted me. She was my Bijou, my jewel.
Bijou was quite generous with the other strays in the neighborhood. Many times while puttying the sheet rock or painting or whatever I was doing, a trail of cats would march into my house to partake in the easy eats. One of those attendees was definitely pregnant. That is when Bijou paid a visit to the vet. I didn't need to become the crazy cat lady.
For most of her life Bijou split her time between the great outdoors and the comfort of my house, where ever that might be.
I don't consider myself an animal person, yet I have had an animal in my life for 33 years, a dog for 15 and the Bij for 17. I was a lousy dog owner. I simply didn't know how to train a dog. I was committed to being a good cat owner.
The first time Bijou graced my bed she wanted to share the pillow. No way was this happening. So, for a solid two weeks every time she crept above my waist I pushed her down. She never crept above my waist until two weeks ago. When she jumped up close to my face and quietly mewed, what I came to recognize as her 'I want to go outside mew.'
I didn't allow Bijou on tabletops or counters. Window sills were perfectly fine. One time early in our relationship she jumped on the counter to feast on some leftover chicken that was part of a large party the night before. A stern 'No Bijou, no!' and she was off the counter never to repeat this act until this year. She knew what a good deal she had.
The Weeg (her nickname said in my animal speak tone) was a hunter. After a few years I became familiar with the sound of that special 'I've got an something almost dead in my mouth' mew that meant an animal offering.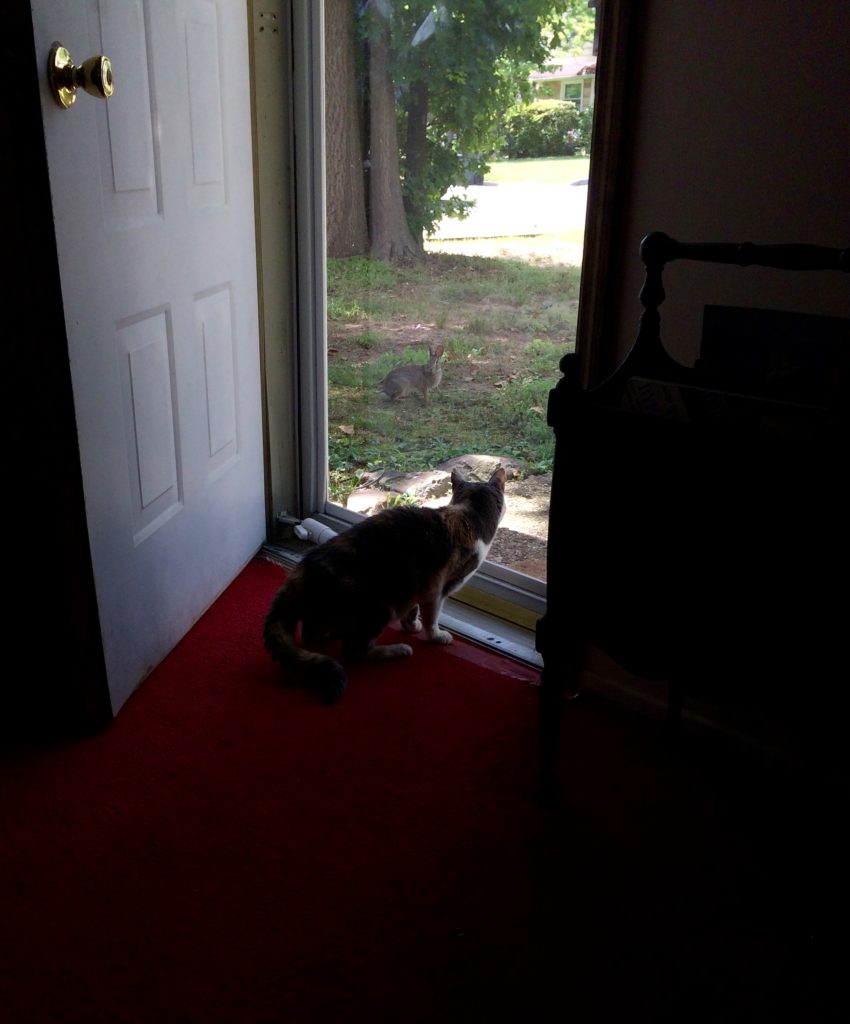 I will so miss our morning routine—Bij sitting on the comforter, slowly moving to my hip and then the dead stare. As soon as my eyes opened a 'get out of bed now and feed me' mew filled the air.
I will miss my Bijou. I will miss her laying on my outstretched legs as I read or watch TV. I will miss her beautiful calico coat. I will miss all of the mews I knew so well. I will miss you Bijou cat. I will miss you.