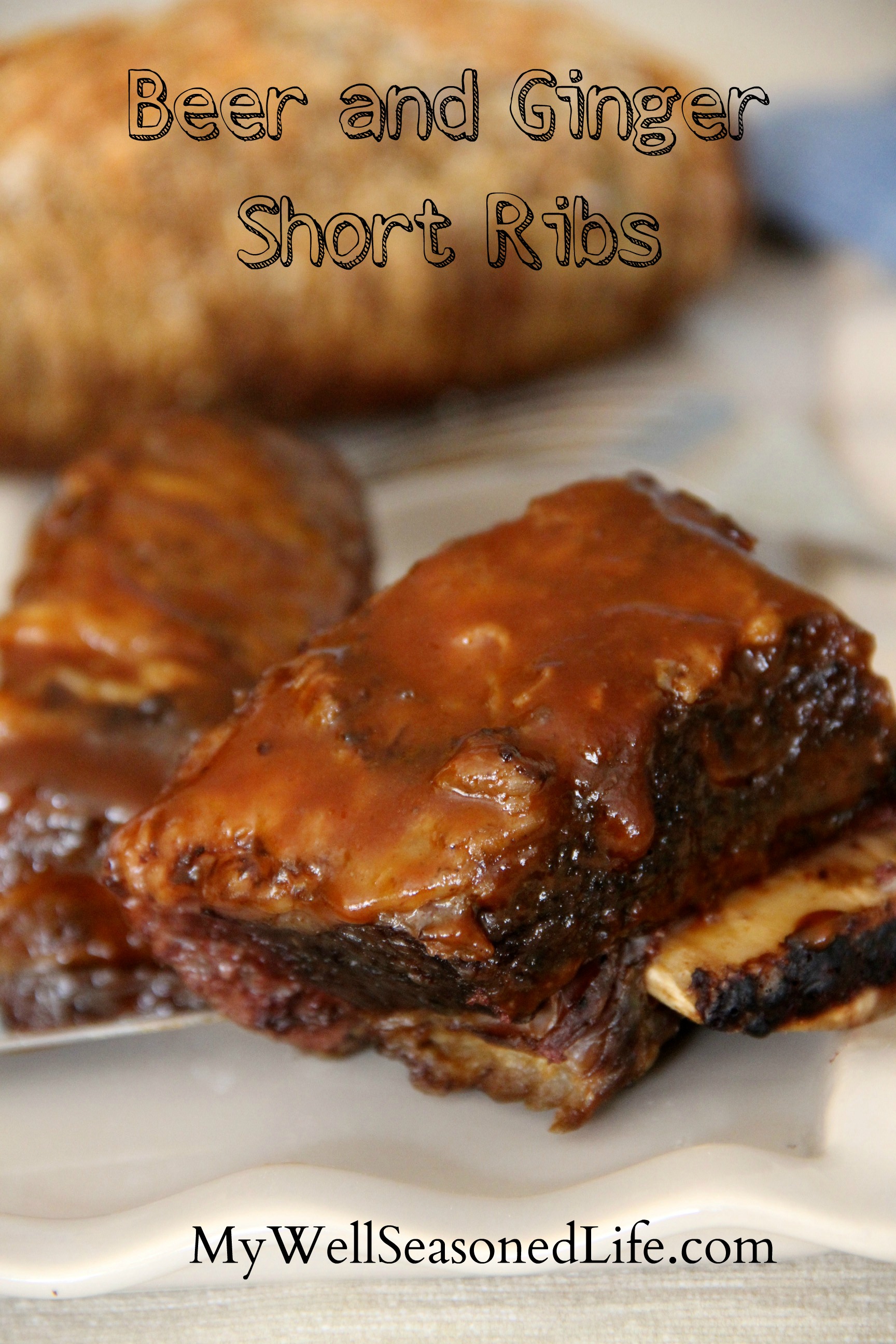 I'm using any excuse to turn on the oven during this el Nino winter. I'm craving short ribs. I've made Suzanne Goin's short ribs more times than I can count. I wanted something a bit different and thought that a great way to warm up my home by making beer and ginger short ribs.
These beer ginger short ribs take a minimum of effort. The zingy beer and ginger sauce compliments the natural richness of the ribs while ratcheting up the flavor.
These short ribs will warm you up on a chilly night. They're really great when served with a side of Hasselback potatoes. It's one of those combos really work. Enjoy.
Ingredients
5 lbs beef short ribs
olive oil
S&P
¾ cup ketchup
6 oz. beer
¼ cup Worcestershire sauce
1 T mustard
¼ cup red wine vinegar
3 cloves garlic
1 inch piece of ginger chopped
Instructions
Rub ribs with salt pepper and olive oil.
In a large roasting pot place short ribs upright.
Cover tightly and roast at 250 for 5-6 hours.
To make the sauce:
Place all ingredients except for the beer into a blender canister. Puree.
Add puree to sauce pan. Stir in beer.
Reduce the sauce until thick. Add salt and pepper.
Remove ribs from pan when done. Skim off fat pour the sauce into pot and scrap all the browned goodness at the bottom of the pot into the sauce.
Place ribs in roasting pot and bake uncovered for 15- 20 at 375.
https://www.mywellseasonedlife.com/beer-ginger-short-ribs/