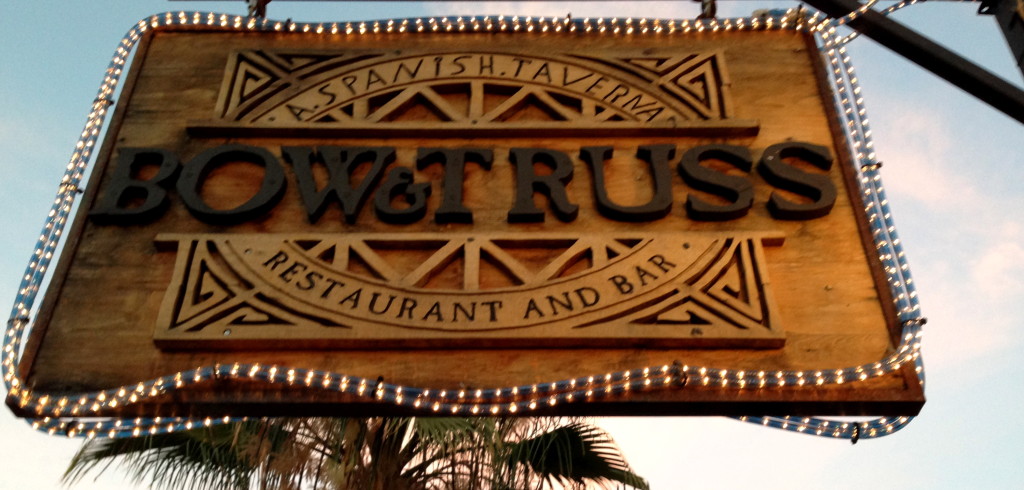 Wine pairing? Why of course. Beer pairing? A no-brainer. A beer and dessert pairing? This I had to try…and I am happy to report this pairing menu was good, make that very good, in fact one pairing really wowed.
Bow & Truss in North Hollywood invited me and a few other foodies to sample their beer and dessert pairings as part of LA Beer Week. The beer selections on the tasting menu come from Golden Road Brewing Company, the desserts created in house by Bow & Truss.

The first couple was a Berliner Weiss and raspberry cilantro syrup. This beer/syrup pairing could be as sweet as you wanted it to be. I filled my beer with about half the raspberry cilantro elixir. Liked the combo and the cilantro created a light aromatic element.
Wolf Among Weeds IPA and pineapple rosemary cake was the next duo. Full disclosure, I'm not a fan of IPAs, although the rosemary cake toned down IPA, this was my least favorite.
Saison and saison strawberry tart make for a combo that just works. So well in fact I finished both…not a drop or crumb remained.
Read Ale and roasted plum tart made me do the happy dance. This is a match made in heaven. And the table's all time favorite combo as well as mine.
The final two were Get Offa That Brown and a cherry brownie. I didn't like either the beer or the brownie alone, but the flavor combos marry well.
But don't think that Bow & Truss is only about beer and sweets. The table sampled the adobo fish and chorizo tacos, olives, tomato bread and the table's absolute favorite—Champinones or mushroom medley (mostly porto bellas and criminis with onions, peppers and wine, just sublime.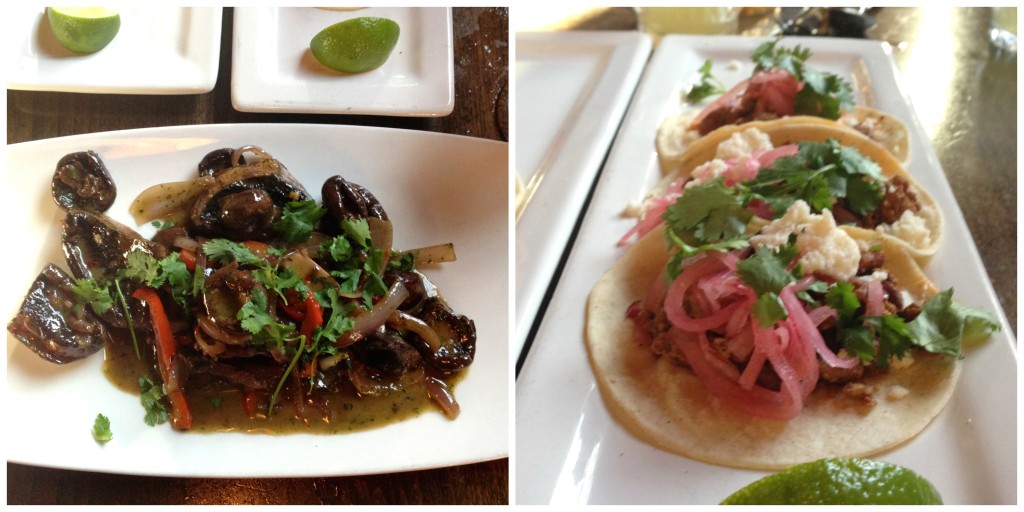 It's hot. Do yourself a favor and grab a beer and something sweet or savory at Bow and Truss.
Bow & Truss
11122 Magnolia Blvd
North Hollywood, CA
Full disclosure: The food and libations were paid for by Bow & Truss. The opinions are mine alone.