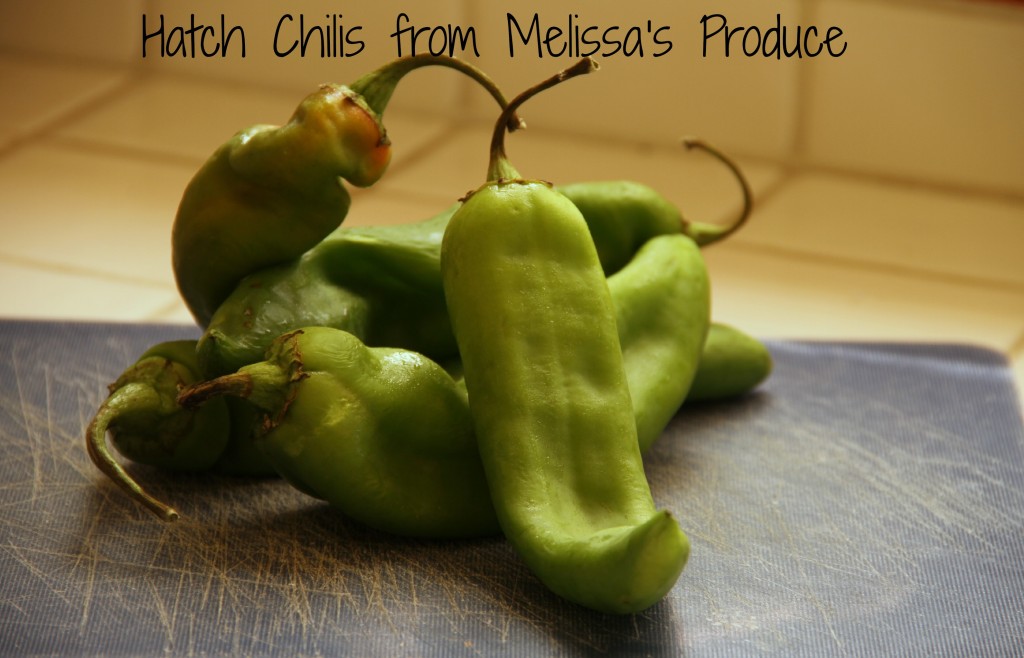 When life gives me limes my thoughts run towards ceviche.  When Melissa's Produce gives me Hatch Chilis I want to add them to the ceviche.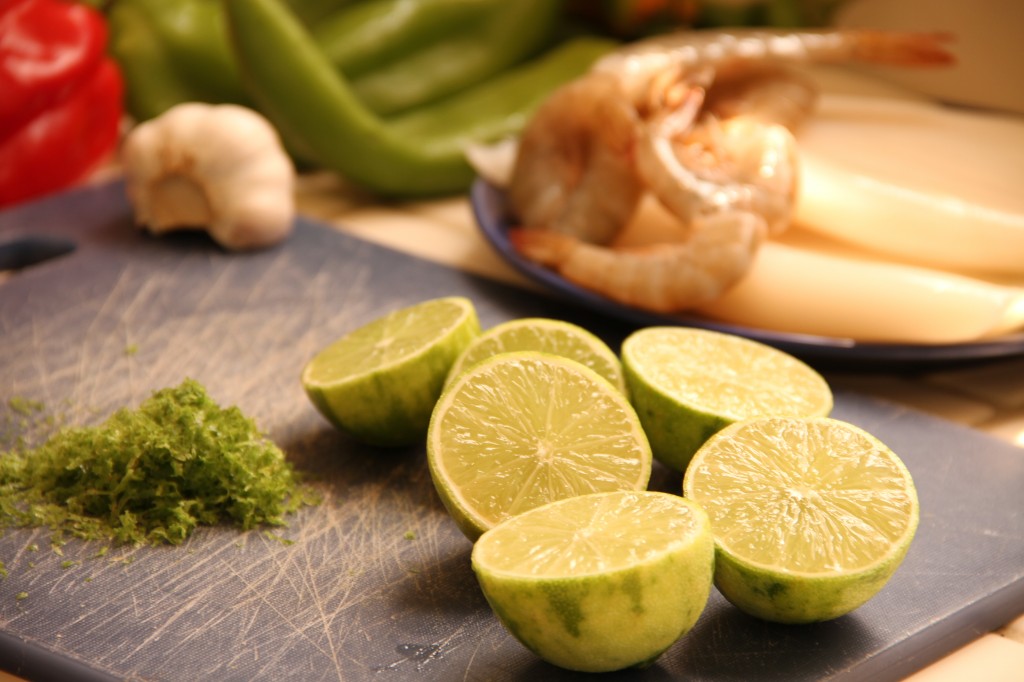 Instantly I become a victim of too much choice.  Do I try to reenact the absolutely unbelievable ceviche that Mz. Riz and I ate at Ricardo Zarate's Mo Chica?  His Peruvian ceviche drenched in "leche de tigre" or tiger's milk.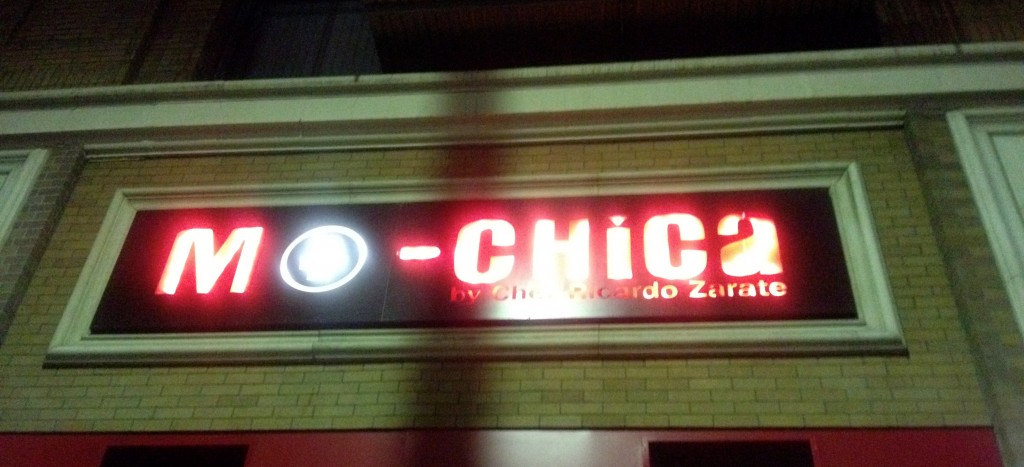 That thought vanishes as I jump back fifteen years to shooting in Chichiriviche, Venezuela eating a steady diet of seafood for 10 days.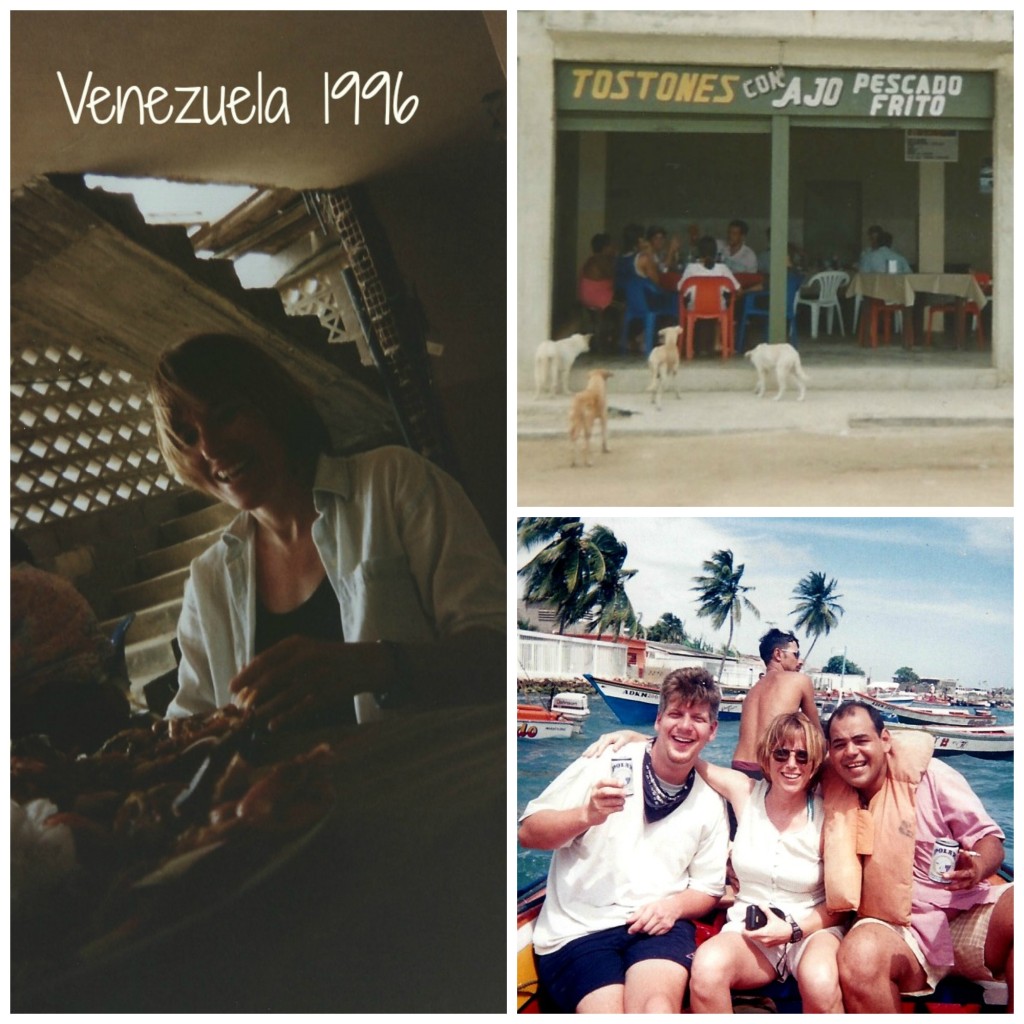 The crew and I on a motorboat shooting a secret passage through mangroves and stingrays, an adventure that leads to a small beach town, a siesta on the beach and the purchase of homemade ceviche in a jar.  The crew, mostly meat eating Midwesterners, stunned into silence at my irresponsible act, waited in vain for the food poisoning that never occurred.  I had the smug satisfaction of devouring the best meal of the day.
And then I flash to El Teddy's line were the lime infused rings of calamari and shrimp marry perfectly with red onion, serranos and cilantro, while "Salinas" (the nickname for the garde manger) creates a perfectly composed plate.
What's a broad to do? Experiment with the bounty that life has provided.  Here's the recipe.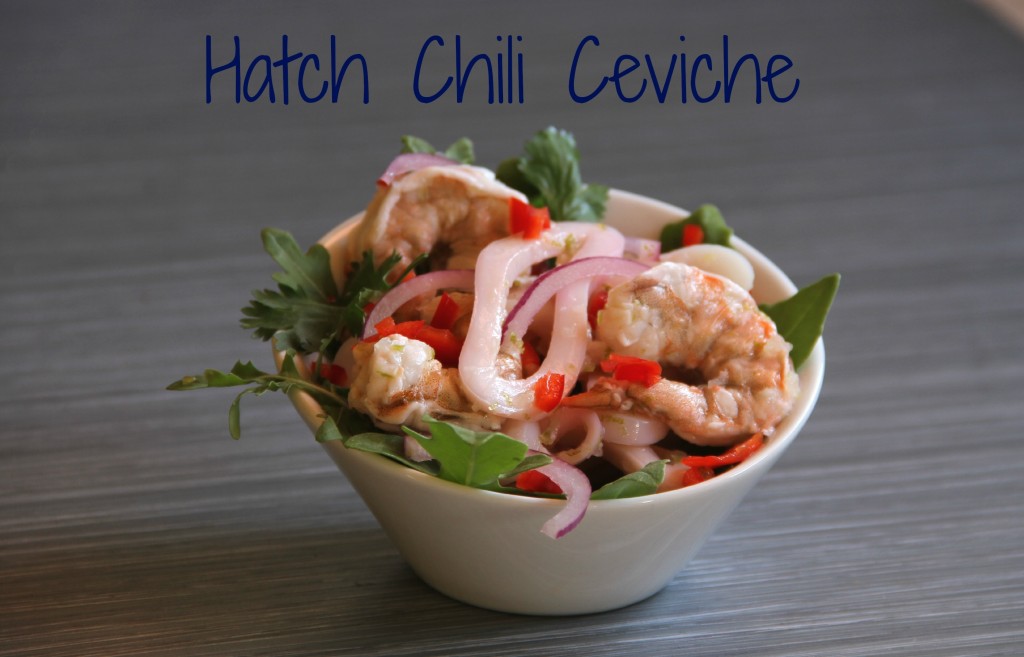 2/3 c fresh lime juice (plus zest of three limes)
2 cloves garlic
1/2 small red onion
½ sliced hatch chili
¾ lbs calamari sliced into ¼ inch rings
½ pound shrimp peeled, de-veined and sliced in half
1 red pepper small mince
the other half of red onion thinly
3 T chopped cilantro
salt
Place lime juice, garlic ½ small red onion and ½ hatch chili in a blender and pulse 3 or 4 times
Place sliced calamari, shrimp and zest in glass bowl.  Pour lime juice puree over seafood.  Toss and refrigerate for 12 hours.
After twelve hours toss in red peppers, sliced onions and cilantro. Adjust for salt and pepper.
Serve with chips or crackers.
For more awesome recipes with Hatch Chilis visit:
Cooking on the Weekends Roasted Hatch Chili Seared Scallops
Shockingly Delicious' Hatch Chile, Grape and Grilled Onion Salsa