Crunchy Potato Discs with Cherry Chipotle Not Ketchup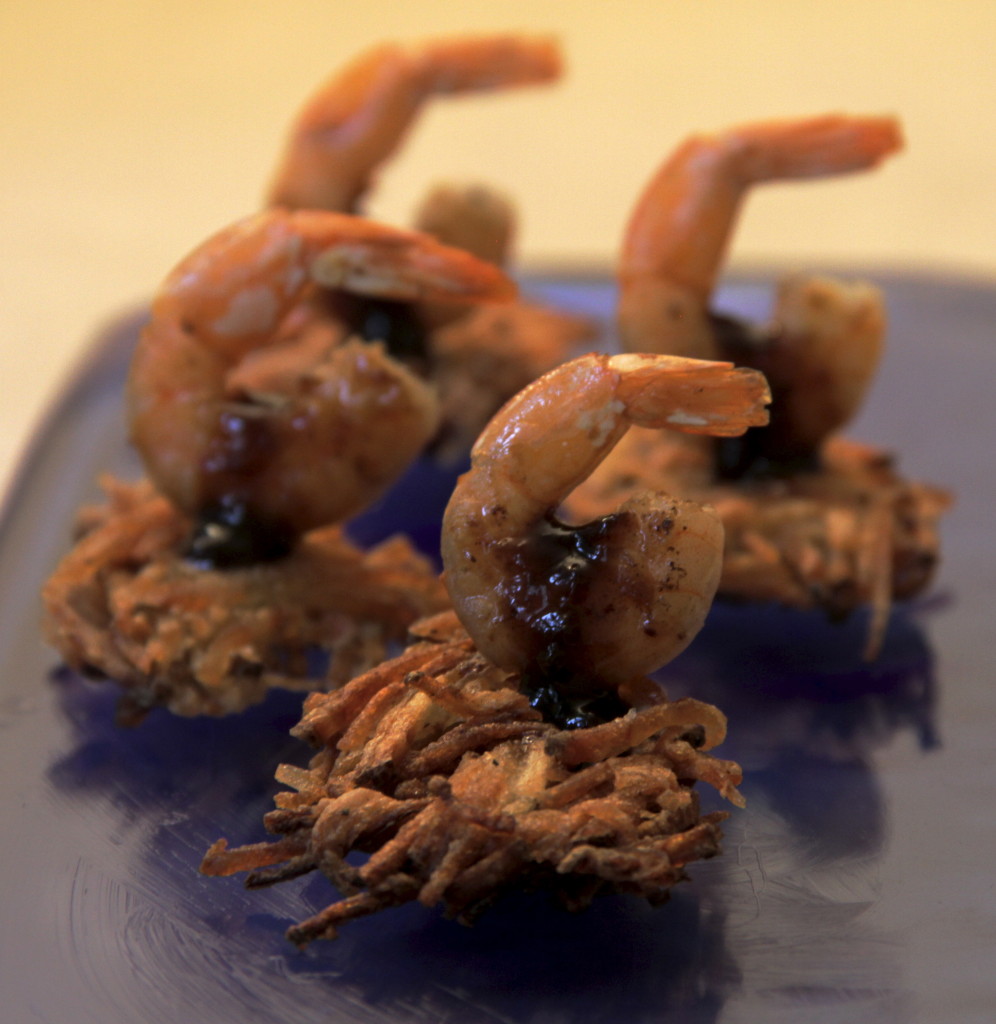 There's an old saying that I just made up, "treat an Idaho potato with the care it deserves and you will get a little bit of crunchy potato heaven in return."  There's also that old adaptation of the Crosby, Stills, Nash and Young song "Treat your Russets Well" that I'm also very fond of.
All kidding aside, an Idaho Russet potato is truly incredible.  Boiled, baked or fried eating these tubers is like a warm embrace.  Yet some people have trouble bringing out the crisp in a Russet. I'm here to give you the secret to restoring the crunch to your fried taters.
Idaho Russet potatoes are filled with starch.  While this starch is wonderful in mashed or baked potatoes, it can make latkas or these fried discs soggy.  The secret is easy and simple—rinse that starch away.  The best way to do this is to grate your potatoes into a bowl and let them turn that weird orangey red.  Then wash that color away!  It's easy and you'll thank me the next time you see me.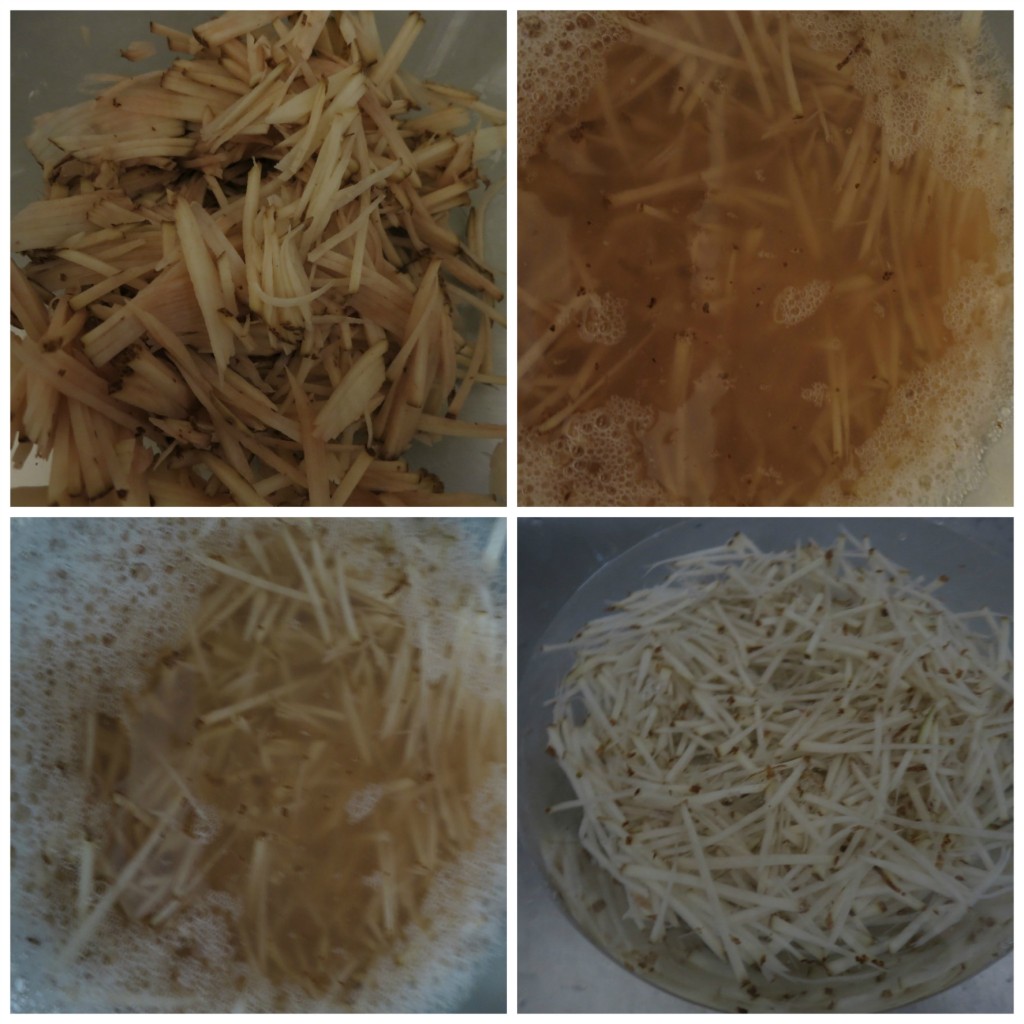 Crispy Potato Discs and Cherry Chipotle Not Ketchup
1 Idaho potato grated
1 T flour
Salt and pepper 8 oz. Skinless salmon filet or shrimp
Cherry Chipotle Not Ketchup
Grapeseed oil or olive oil for frying discs should be at least 350 degrees
Grate potatoes into a bowl.  Let the potatoes sit in the bowl until they turn an orange-ish red.  When they turn color rinse under cold water until they are beautifully white.  Pat dry with a paper towel.
Place dried potatoes in a bowl. Sprinkle flour and salt and pepper over the potatoes and toss so that the potatoes are coated with flour.
Heat a large sauté pan. Add oil heat.  When all is hot place a l ½ -inch round of grated potatoes in the pan, flatten and brown on both sides.  When done place on a wire rack.
Saute a piece of salmon or shrimp.  Place on potato disc.
Add Cherry Chipotle Not Ketchup.
You're welcome.
Other links to Potato Palooza
Christina's Cucina   http://www.christinascucina.com/2014/02/scottish-macaroon-bars-and-idaho-potato.html
Shockingly Delicious  http://www.shockinglydelicious.com/heart-shaped-potato-chips/
Adventures in the Kitchen  http://www.adventuresinthekitchen.com/2014/02/potato-palooza-and-kale-pesto-potato-lasagna/
Average Betty  http://www.averagebetty.com/blog/potato-palooza-2014/
Eat Real Food  http://www.eatsrealfood.com/2014/02/11/potatopalooza-2014/