I am in New Jersey helping out with my mom while her caretaker goes to her sister's wedding in Georgia, the country not the state.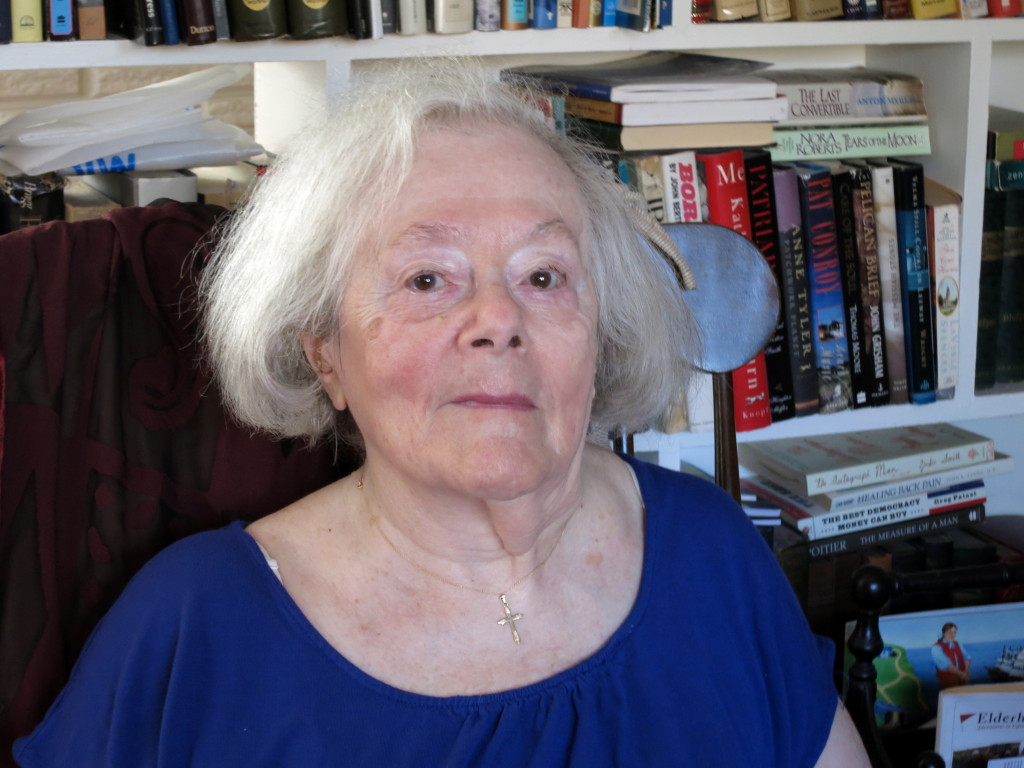 It's been a whirlwind of activity since I arrived.  While I was taking my mom to her therapist, whom she affectionately calls "Dr. Strangelove".  I tried to get back into the house to grab her wallet only to find that the keys on the ring didn't work.  We headed to her shrink and afterwards dropped by my sister Barbara's house for some spaghetti and a key.  When we returned with the proper key my mom says as we enter, "Home sweet homicide."  I had to laugh.
The next day Mom suggested that we rearrange the furniture.  "And when I say we, I mean you Jude."  So I moved the couch in front of the big window, pushed a few chairs to the opposite side of the room and voila the room looked ten times bigger than the old arrangement.  Mom and I had to have a break for lunch, over our sandwiches (ham for her, salami for me, we are in Jersey after all) my mom began talking, she turned to me and said, "I'm old." took a bite of her sandwich and continued, "When FDR died I thought the world was going to end.  He was the only president I had ever known.  And just like that he was gone.  I was only sixteen.  Young, a baby."
The next day I knew I had to change my salami sandwich diet and suggested that I make something with the many, many eggplants that were in the refrigerator.  My mom is one of the best and adventurous eaters that I know.  The only things she won't eat are tongue and brains.  So I knew she'd be up for anything.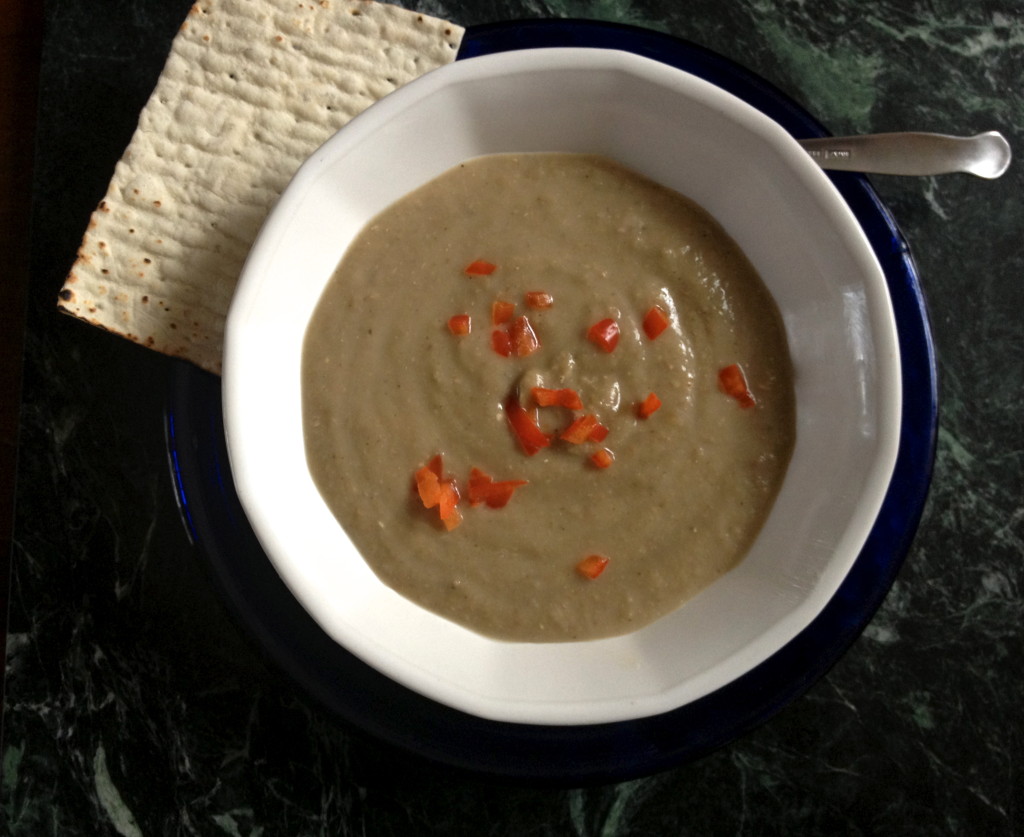 So for the nice fall weather I made this really delicious eggplant and lentil soup.  My inspiration was from a recipe I found on Food and Wine.  I did change it up a bit.  Left out the milk and used dried thyme and basil instead of sage.  Let me tell you, the lemon zest and juice really adds an unexpected layer of flavor.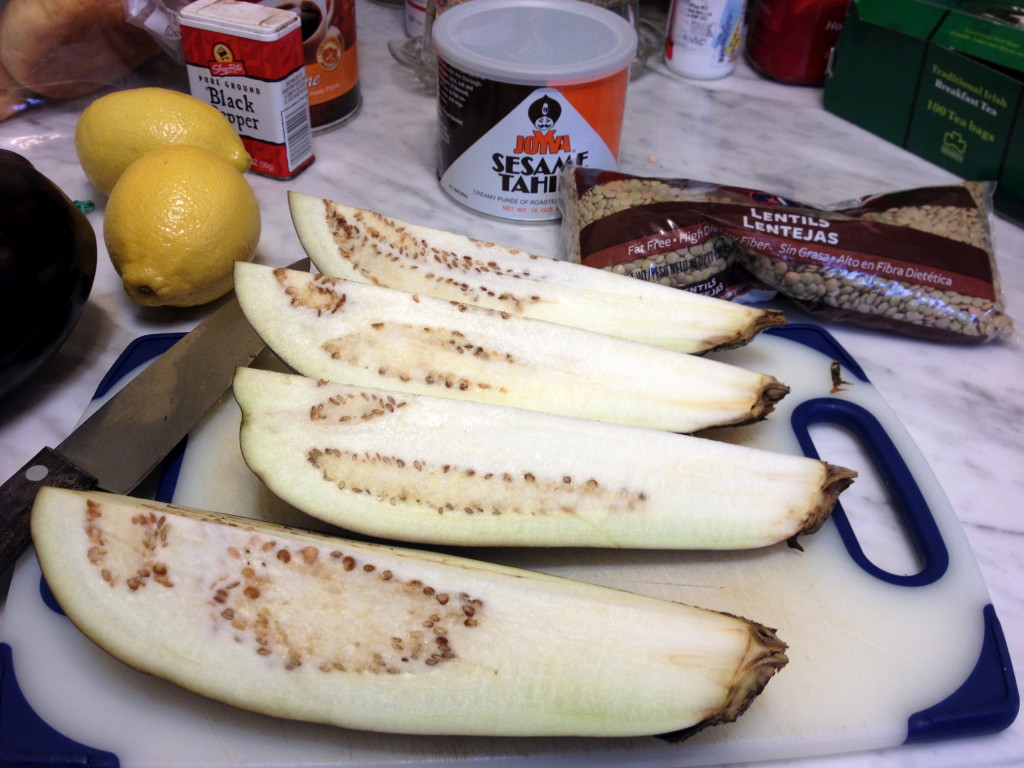 Eggplant and Lentil Soup
2 medium eggplants cut in quarters from top to bottom
drizzle of olive oil
6 cloves of garlic sliced
1 cup lentils
2 teaspoons dried thyme
2 teaspoons dried basil
zest and juice of one lemon
1-2 cups vegetable stock or chicken stock
Place quartered eggplants in a baking dish skin side down.  Drizzle olive oil on eggplants and toss.  Sprinkle with half of the garlic slices, salt and pepper.  Bake at 350 for about 30 minutes or until the eggplants are soft.
While eggplants bake, add lentils to a medium sauce pan, cover lentils with two inches of water, add remaining garlic, thyme, basil and salt.  Cook until done.  Do not drain keep the lentils in the water.
When eggplants are done, scrape the flesh from the skins and place into blender. You might have to do this in batches depending on your particular machine.  When you have a smooth puree, pour into large soup pot.
Next, add the lentils and water to the blender and puree. Add more water if you need it.  When pureed add to eggplant.
Heat pureed veggies, add enough stock to make a thick soup.