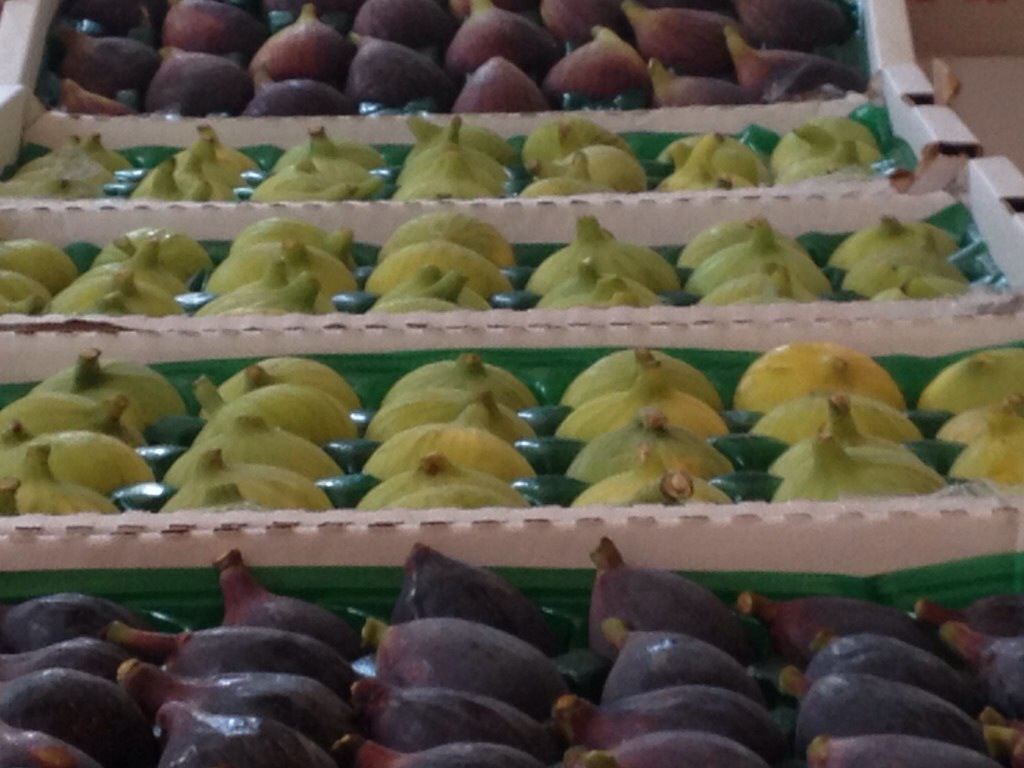 Fresh figs are my absolute favorite fruit.  So I was thrilled to be part of the recent Figology Fest that highlighted three different types of fresh figs–black mission (my personal favorite), brown Turkey and Calimyrna.  Talk about a little bit of fig heaven…I was knee deep in figs.
I created a black mission and mascarpone fig tart that utilizes both fresh and dried figs when I was baking professionally.  You can check out that recipe here.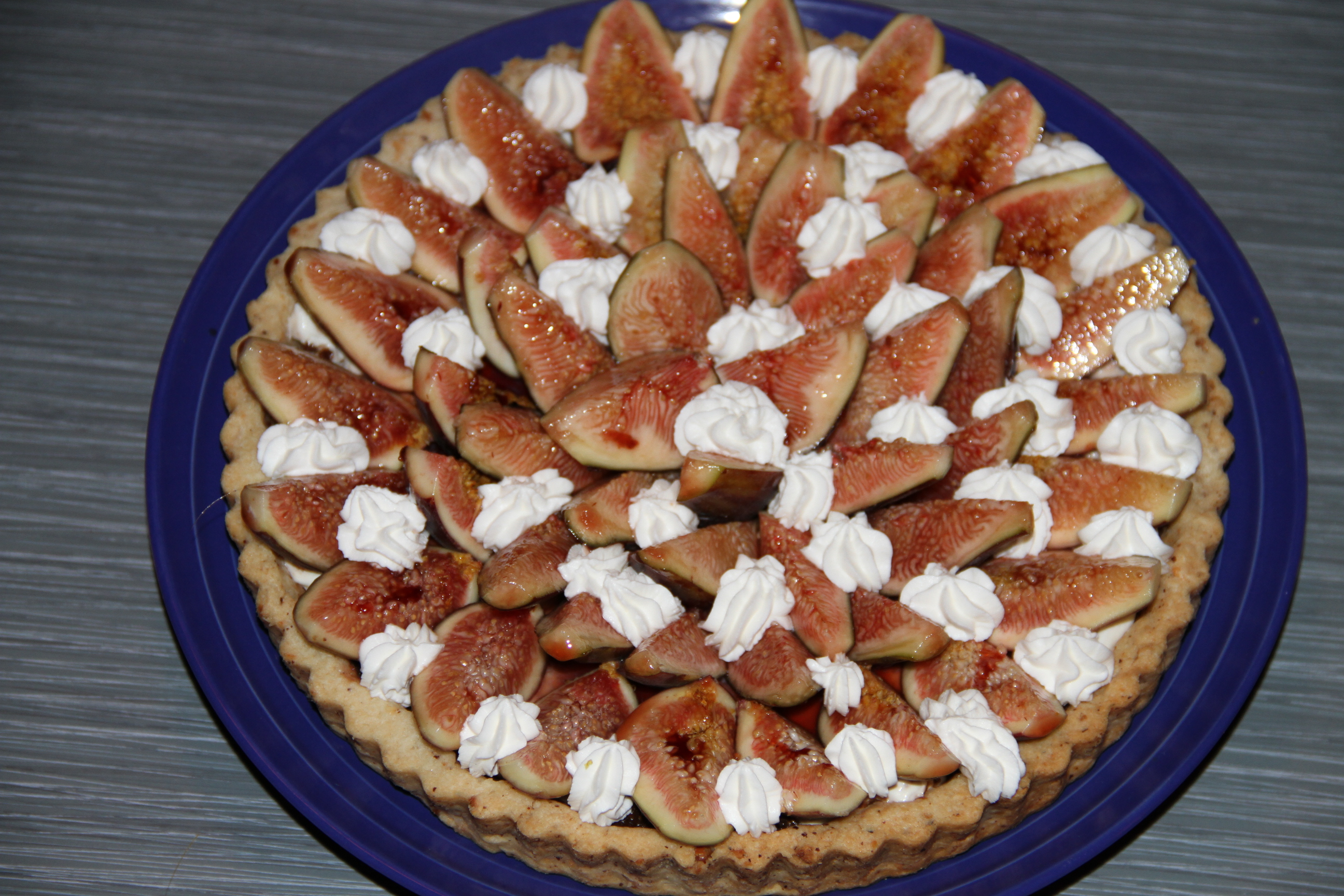 Since this was the FRESH FIG Fest I came up with a fresh fig tart that utilizes all my favorites–Black mission figs, lemon ricotta filling, all cradled in a crisp almond crust.  This tart  is a visual delight and a flavor sensation.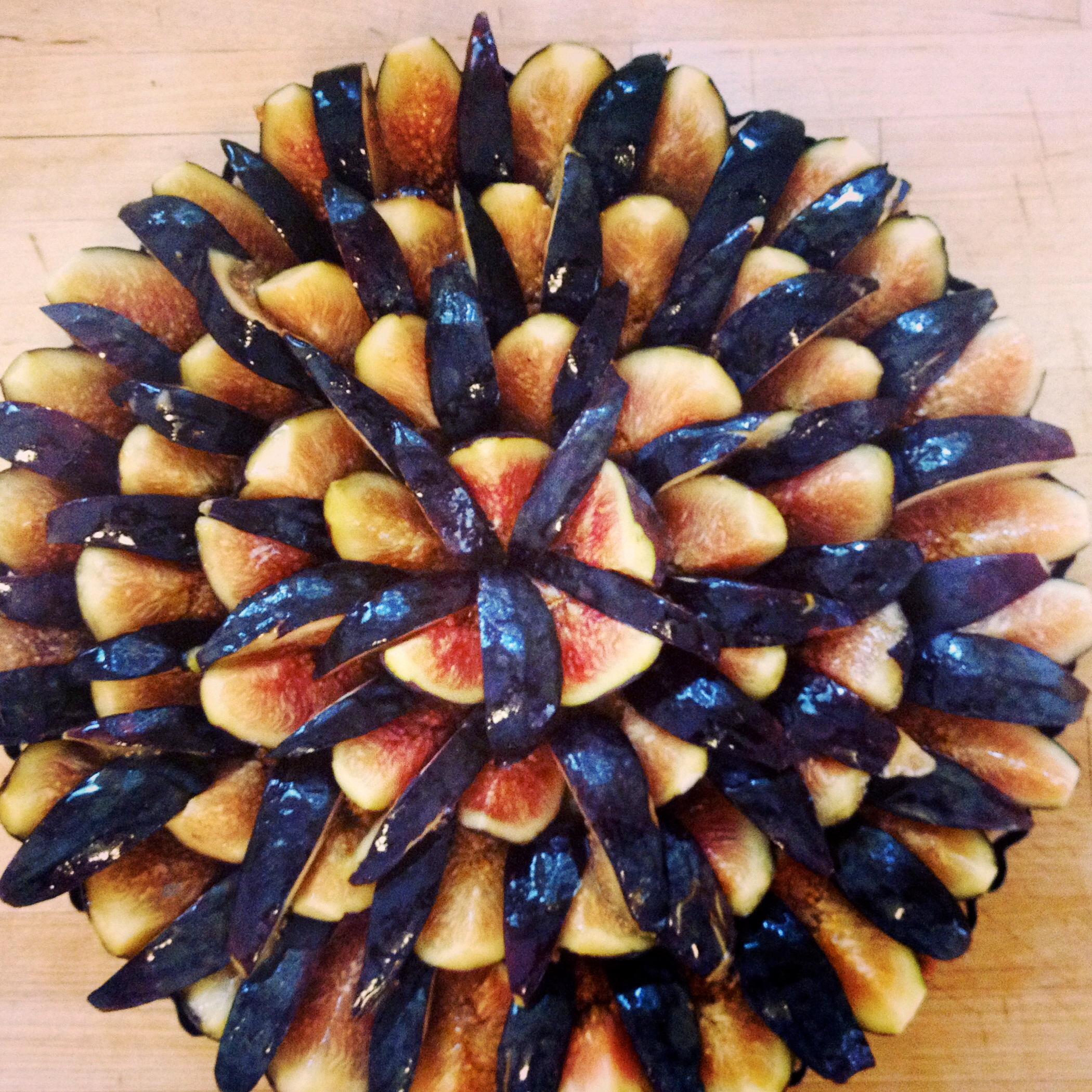 Fig Tart with Lemon Ricotta Filling
1-2 lbs Black mission figs stemmed and halved
Tart Dough
1 stick unsalted butter cubes
2 teaspoons sugar
pinch of salt
1 1/2 cups flour
6 tablespoons milk
1 cup almond flour for dusting
Place dry ingredients in food processor, pulse.  Add butter and pulse until it looks like coarse corn meal.
Add milk and mix just until the batter holds together.
Roll out dough using almond flour to dust your surface and dough.  Place dough in tart pan, trim edges.  Score the bottom of tart dough with fork.
Bake in 375 oven for 15 minutes until is just browns on the edges. Check dough at about 5 minutes and pop any bubbles.
Ricotta Fillling
1 lbs. whole milk ricotta
2 eggs
1 yolk
zest of one lemon
1/2 cup sugar
1/2 t vanilla
1/4 cup milk
Mix all ingredients together until smooth.
When tart shell is baked, pour batter into shell and bake at 325 until gently set, about 20 minutes.
Let tart cool.  When cooled place on serving dish
Place fig halves with the beautiful seeded side facing up on top of the ricotta filling starting from the outside and working your way in to the middle.  Once all the figs are placed, slice remaining figs in thirds and place between the halves.