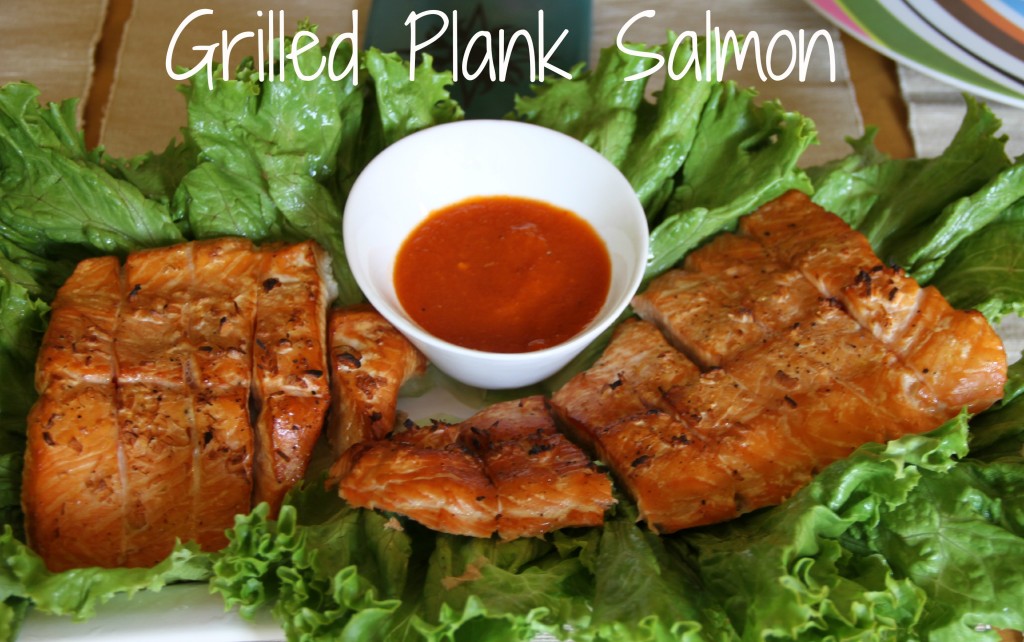 Grilled plank salmon is my "go to" summer barbeque dish.  Why you may ask?  And my jaunty response will be, "ease, flavor and hardly any clean up."  What more could you ask for when barbequing?
I picked up this technique while working on a pilot with Sam Zein, "The Cooking Guy".   Sam's philosophy about cooking was simple and accessible.  He made a broiled salmon.  I thought why not take Sam's inspiration, broiled salmon and put on a cedar plank and then on the grill.  And since then I have been grilling salmon this way.
Something that I like to do before the planked fish gets plopped on the grill is to slice it into serving portions.  When I used to cater I'd present sides of salmon on beautifully decorated platters.  The beautiful presentation was ruined the minute the first guest attacked the salmon with a serving implement, leaving it his wake an ugly shredded mess.
To avoid such a party faux pas, simply cut the salmon into the size you want. These are cut for appetizers, slice bigger portions if using for the main course.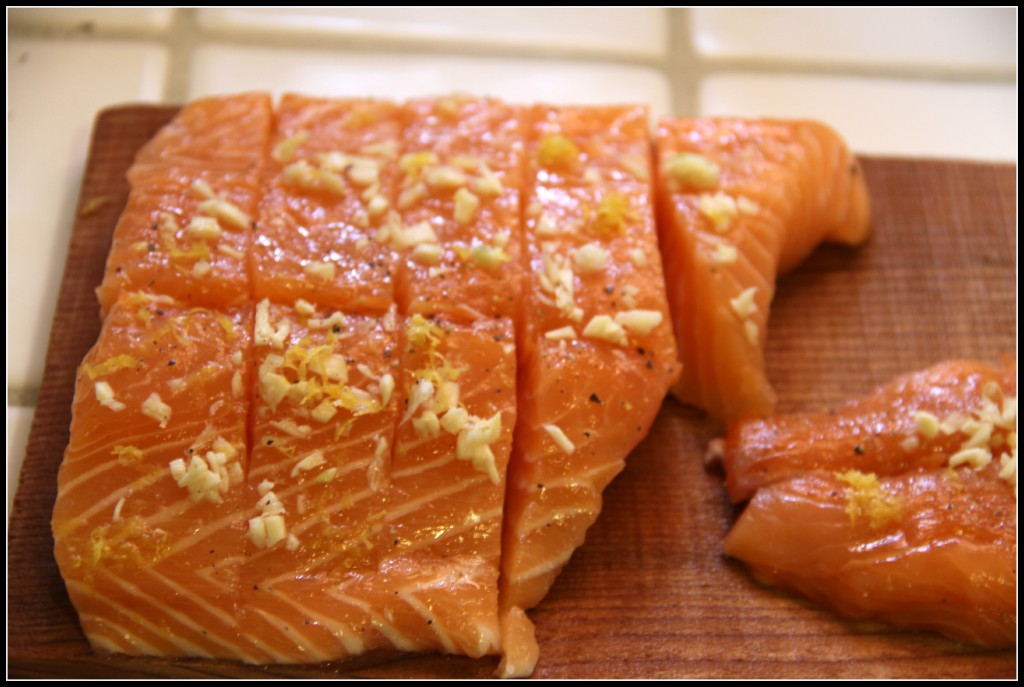 Bonus caterers' tip:  Most people take two pieces of whatever you put out, no matter what the size, so make the portions smaller to increase the number of people you feed.
The hardest thing about this recipe is finding a dish big enough to soak the plank in.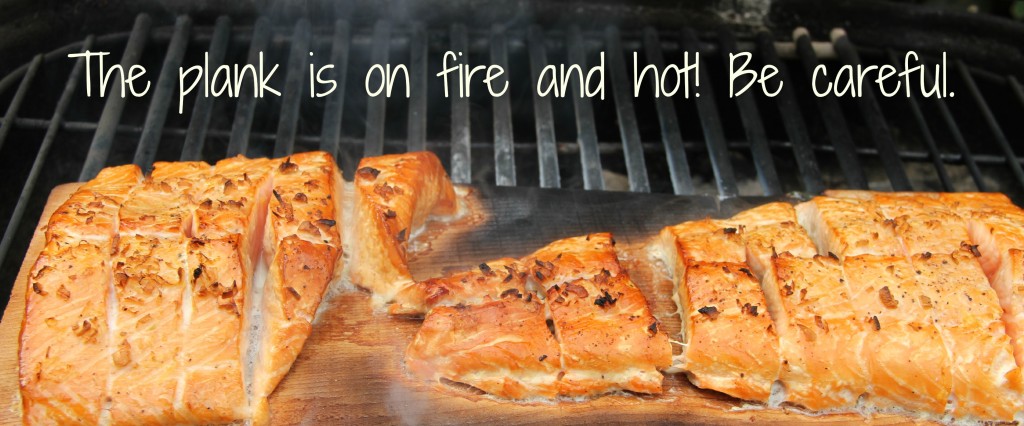 One cedar plank soaked for at least an hour.  Best if two plus.  Use bottles to keep the plank submerged. (Cans leave a rust mark)
1-2 lbs salmon in one large piece or two
2 cloves of garlic minced
zest of one lemon
salt and pepper
Heat grill so that it's hot.  If using charcoal the pieces should be white.  If using a gas grill close the lid and make sure the internal temperature is 400.
Place salmon piece(s) on soaked plank
Sprinkle minced garlic, lemon zest, salt and pepper.
Slice salmon into serving pieces.  No need to separate.
Place salmon on grill, close hood and grill for 10-15 minutes depending on thickness of salmon.
Remove from plank from grill and place on sheet pan.  The plank bottom is usually still on fire when you remove it.  Please be careful.
Place on a decorated platter. Serve with your favorite sauce,