Jae Bu Do: A Muslim, Two Jews and a Christian walk into a Korean Restaurant…
Our friends James and Lisa are seekers of the best food for the best money.  James is especially qualified since he is a location manager and knows Los Angeles better than most people.  Need something that looks like a back alley in Korea? James can find it and tell you where and what to eat while you're there.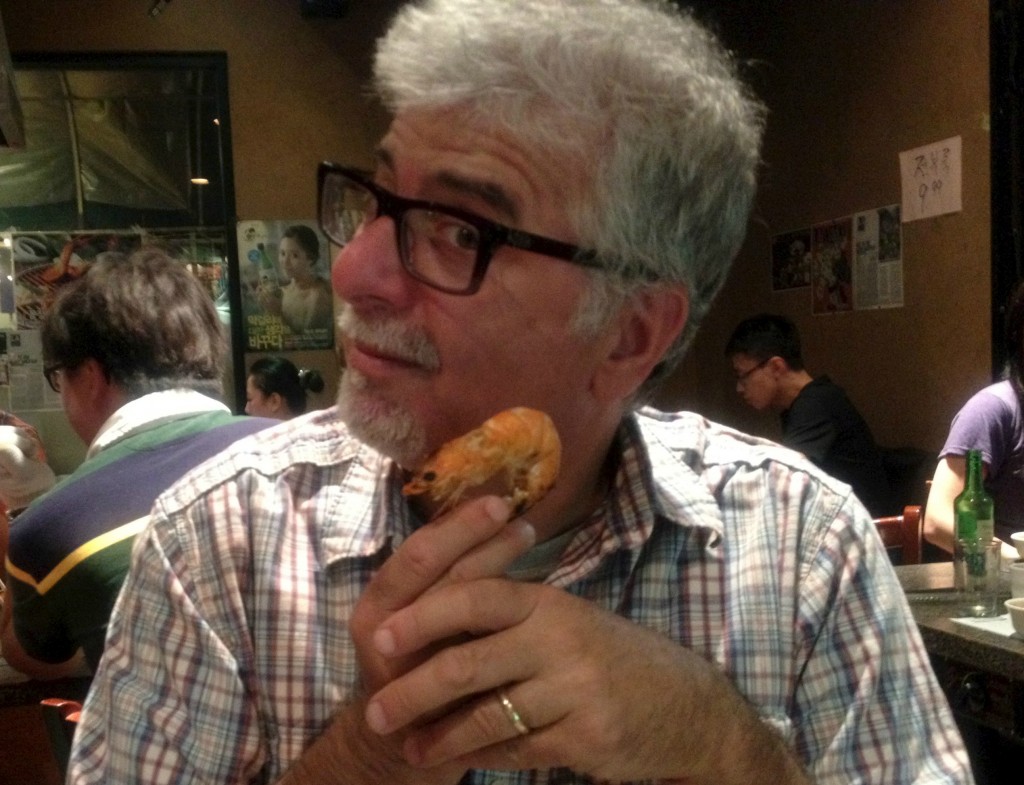 When James and Lisa asked us to join them at Jae Bu Do the Koreatown seafood BBQ palace we jumped.  And we are so very, very glad we did.  Mz. Riz read many of the glowing reviews and suggested we get there early, which was a great call because we were seated immediately.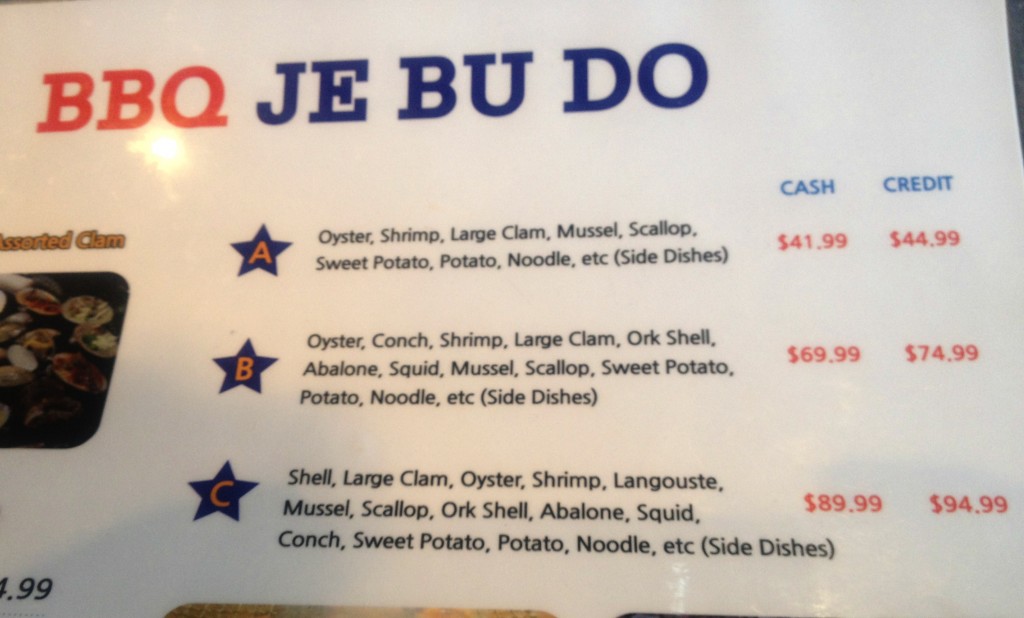 The menu is all seafood, fresh and plenty of it just waiting to be grilled. The choices are plan A for 2 people, B for 4 and C for many more.  Being well-behaved first timers we followed instructions dutifully and ordered "B".  I had never tried barley wine so that's where we started and then quickly ordered Hite beers to rinse way the taste.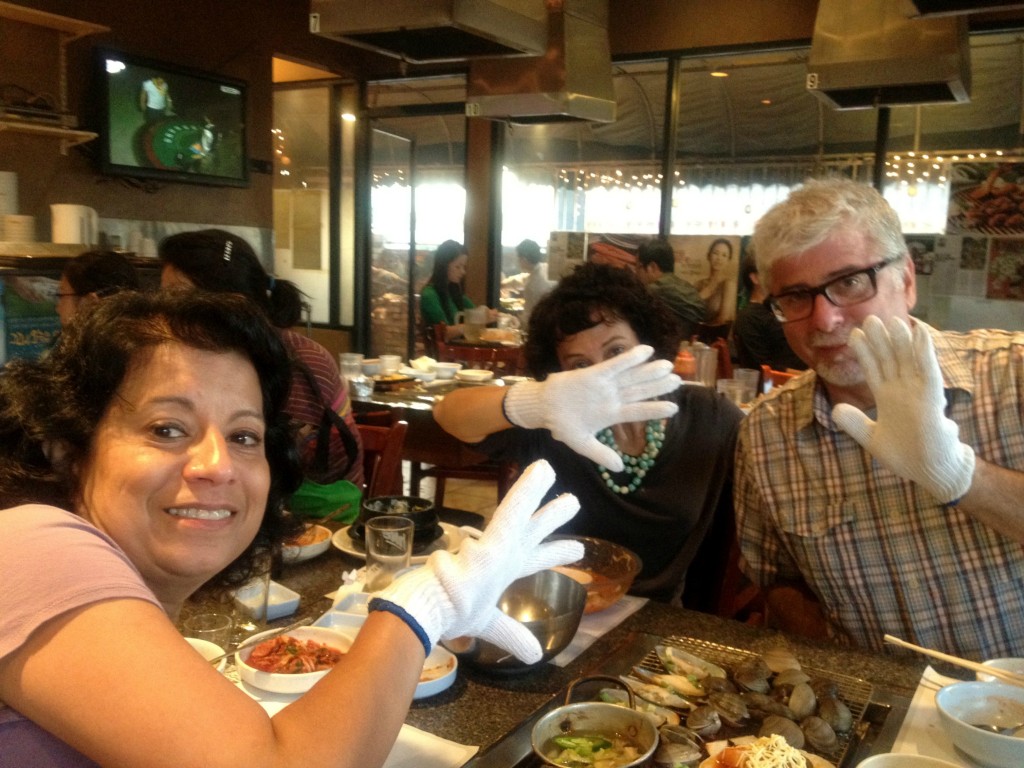 It seemed like we had just finished our first sip and the equipment arrived.  Oh yes, you're going to need gloves, scissors and tongs for this meal.  (As we found out later, a bib would have been helpful as well)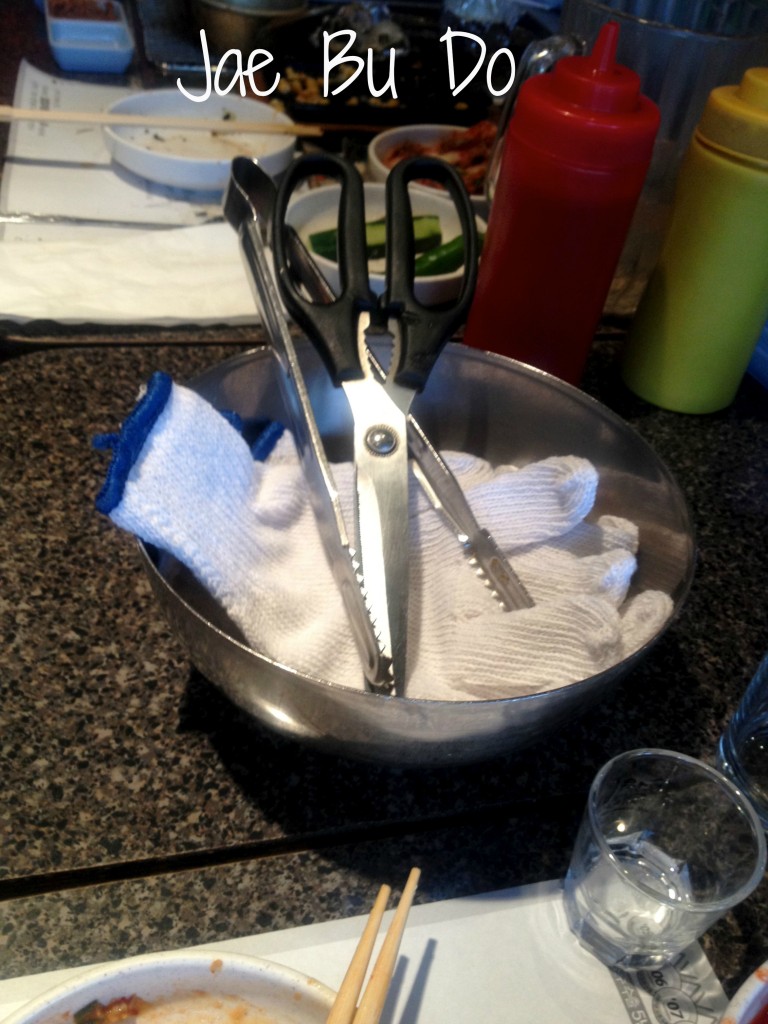 While the grill is fired up the appetizers arrive:  scallion pancake, a bubbling egg jeem, peppers, kimchi, a creamed corn concoction and a variety of spicy sauces.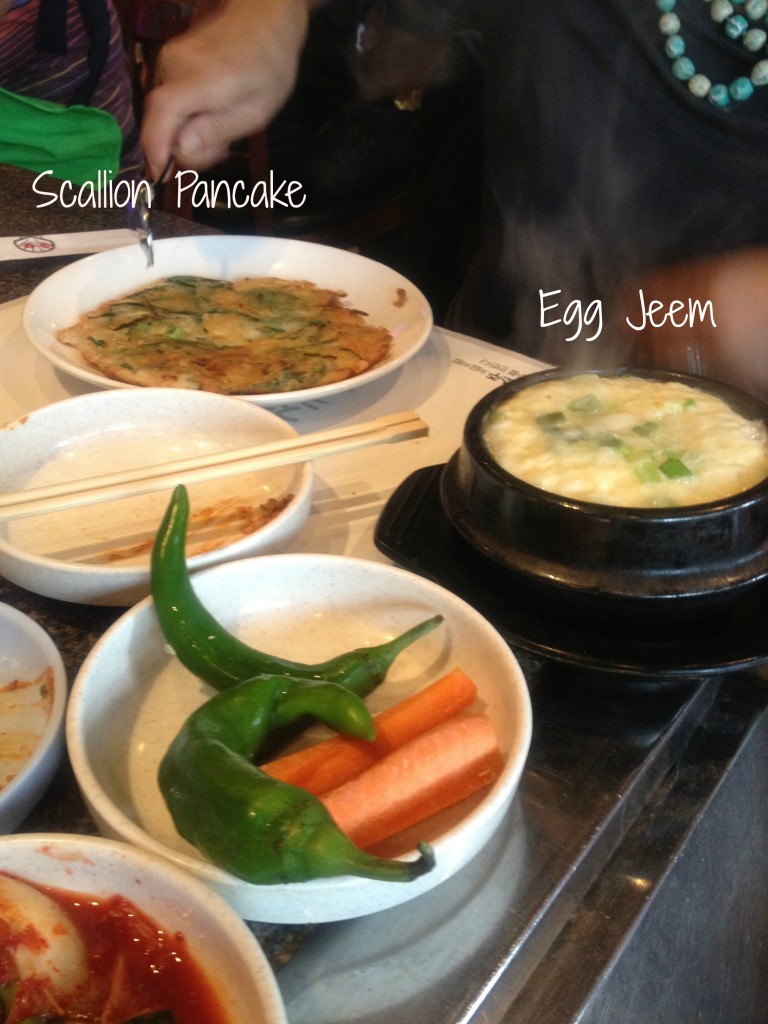 The standout for the appetizer course was a bowl of shrimp and fish swimming in a broth of incredible flavors.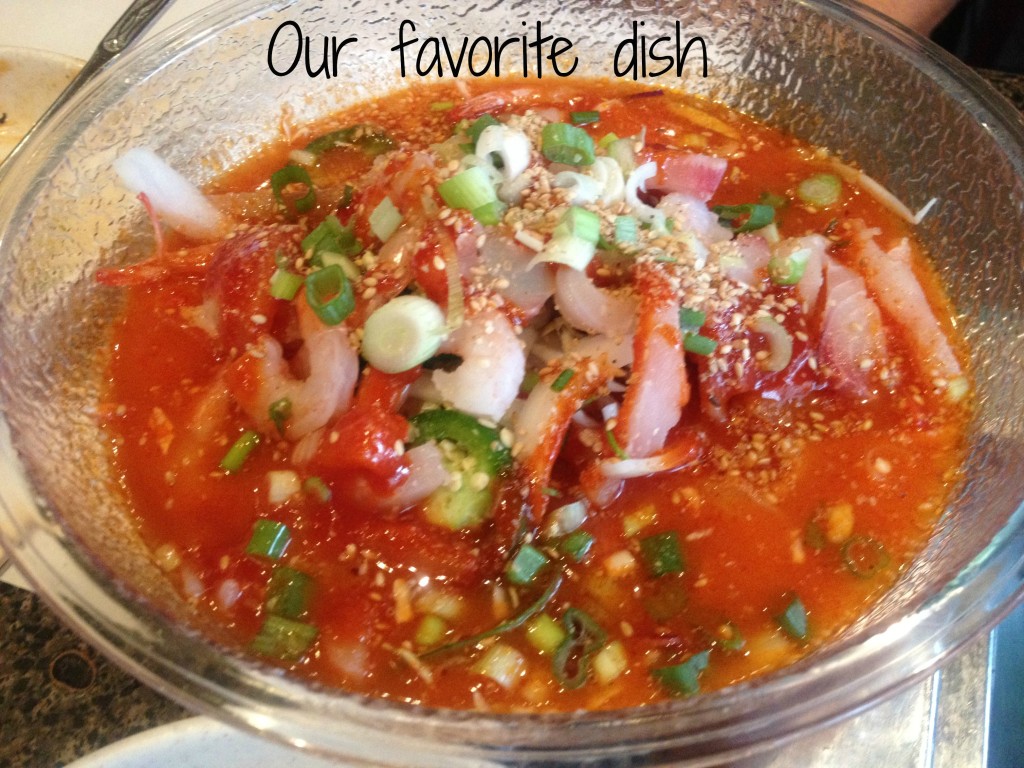 We were still making our way through the many choices in front of us when the main attraction landed on the table: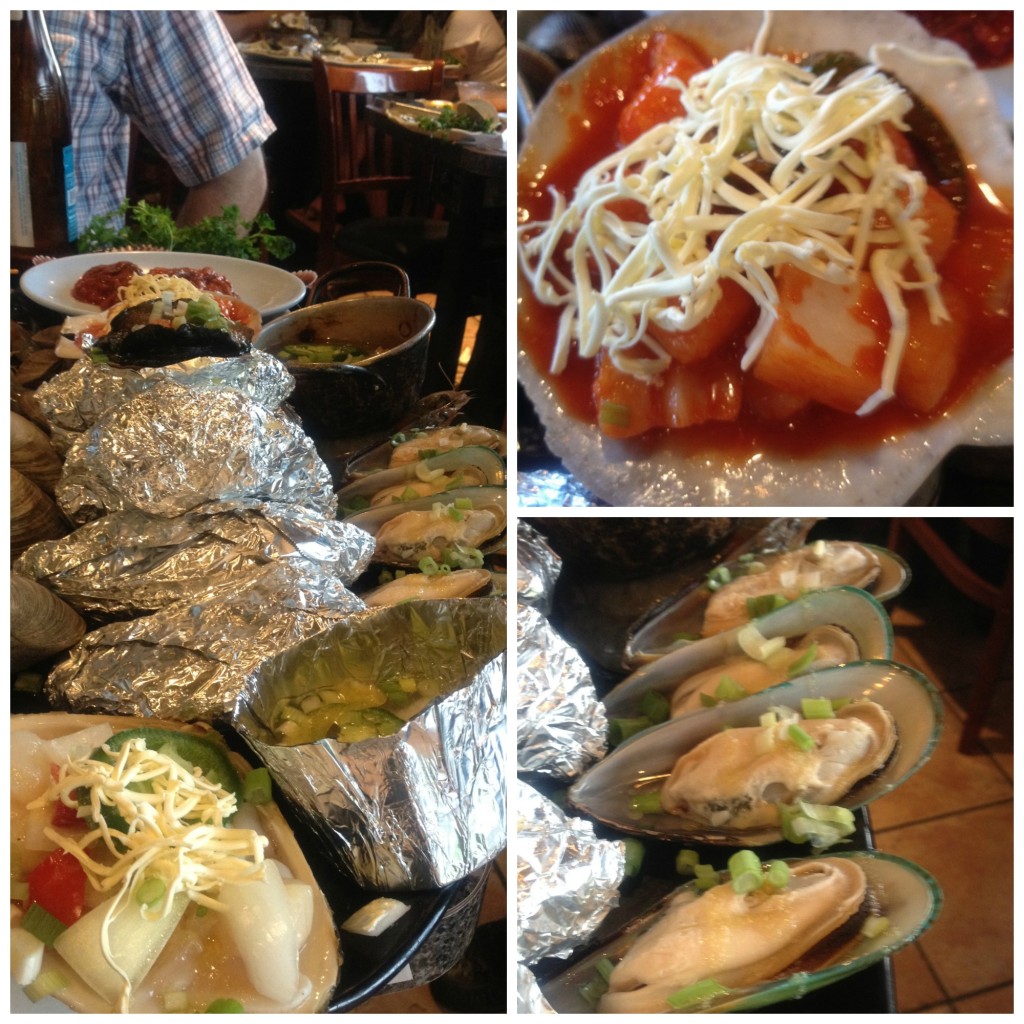 A tray brimming with clams, shrimp, scallops, octopus, oysters wrapped in foil and sweet potatoes, not to eat with the seafood but to be roasted slowly and eaten as dessert.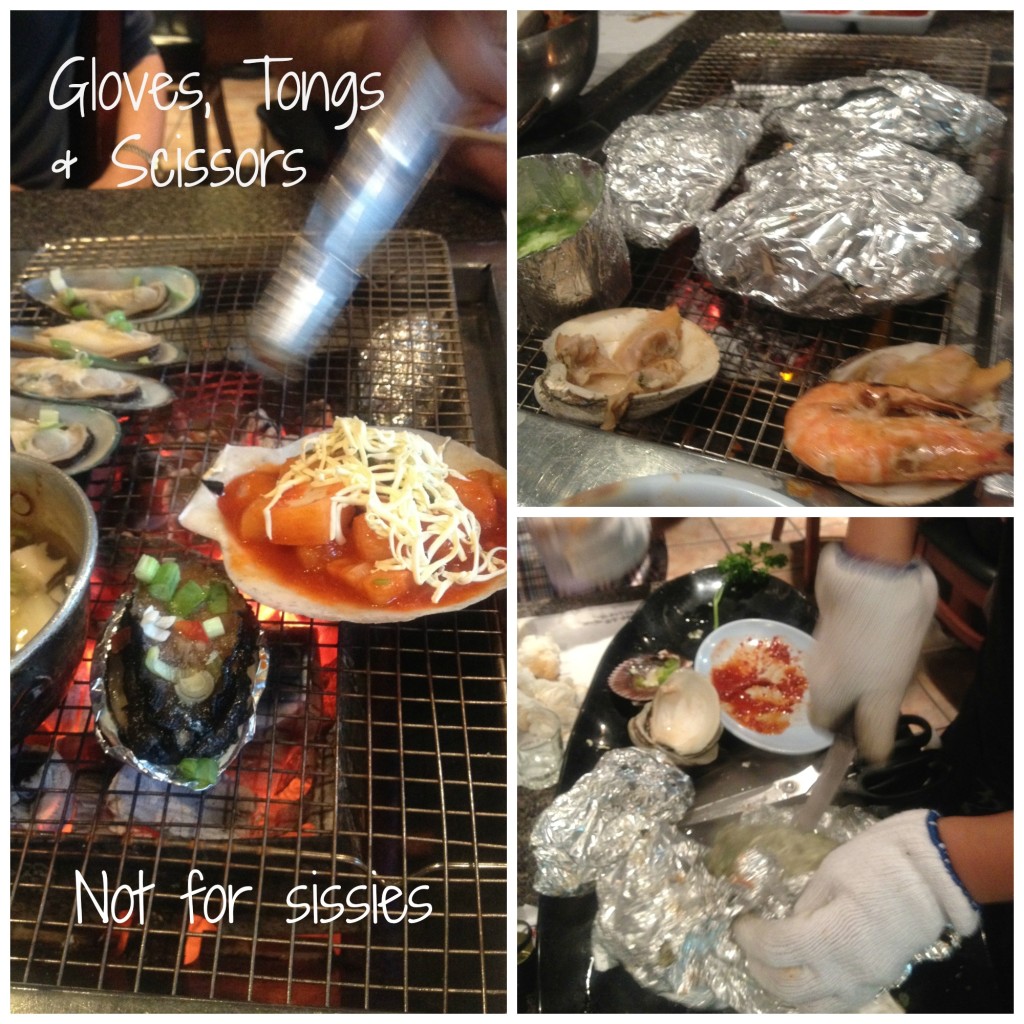 The seafood in all forms and sauces were placed on the grill.  And suddenly at just the right moment our skillful, glove clad, tong swinging server appeared to unwrap the oysters, flip the shrimp and move the various boiling pots to the side so we could dine at our leisure.  And with gloved hands we did.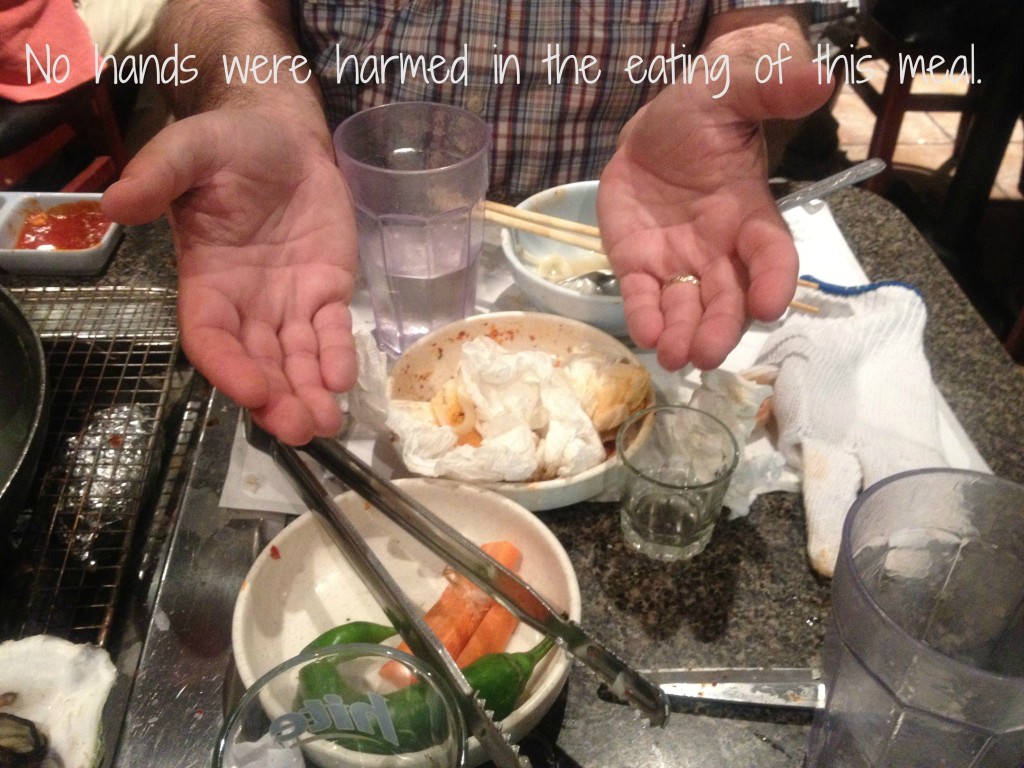 And after all the grilled seafood is consumed a large pot of noodles in a peppery clam sauce arrives.  The four of us tried as best we could but the noodles could not be totally finished although we did do a pretty good job with the rest of the meal.  (Full disclosure, we only picked at the sweet potatoes.)
I have to say that this was an incredible dining experience.  Thank you James for introducing this wonderfully unique Korean BBQ to us.
Jae Bu Do, 474 North Western, Los Angeles, CA 90004