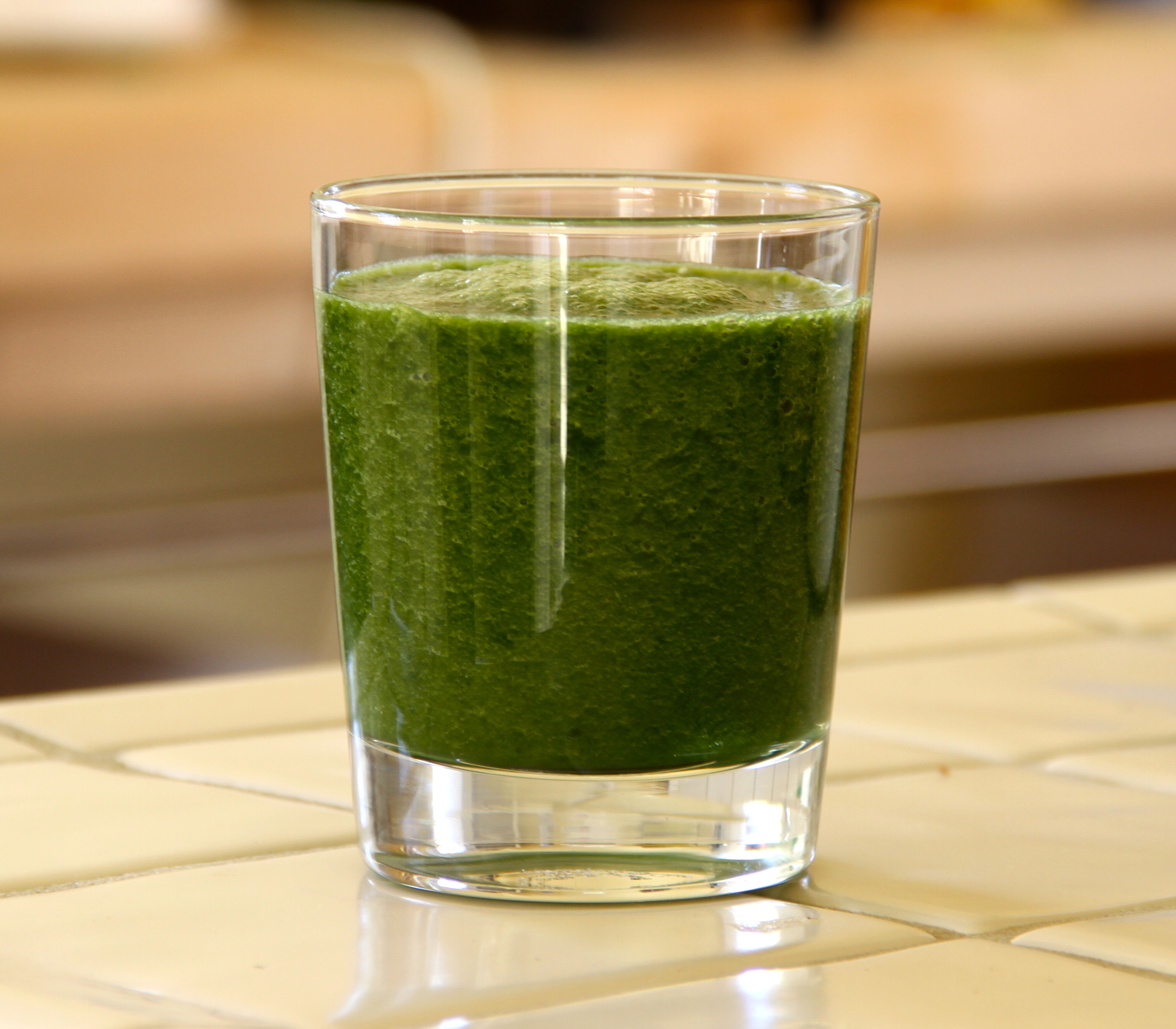 KALE SMOOTHY
It's that time of year–it starts as a sniffle or an ache and before you know it…you're sick.  And you're grumpy.  And nothing tastes good.
I'm no medical doctor but when I was feeling terrible because of the flu I shuffled into the kitchen and whipped up a kale smoothy.  I'm not a smoothy kind of girl.  If I want kale (on that rare occasion) I cook it.  But I didn't have the energy to cook anything.  So I grabbed random ingredients from the frig and threw them in a blender.  Lo and behold, after drinking this smoothy I actually felt better for about two hours.   Alas, your results my not be the same.  But it's worth the shot.
Ingredients
1 inch cube fresh ginger peeled and coarsely chopped
2 blood oranges peeled
3 cups fresh kale
2 tbs honey (more if you like it sweeter)
1/4 - 1/2 cup coconut water to thin
Instructions
Place ginger and blood orange sections in blender and puree.
Add kale and blend
Add honey. Taste. Add more if you like it sweeter. Pulse and taste.
With blender going add coconut water until the mixture is thin enough to drink.
https://www.mywellseasonedlife.com/kale-smoothy/