Marinated Eggplant with Hatch Chilis
 The Hollywood Farmers' Market is bursting with eggplants of all sizes and shapes.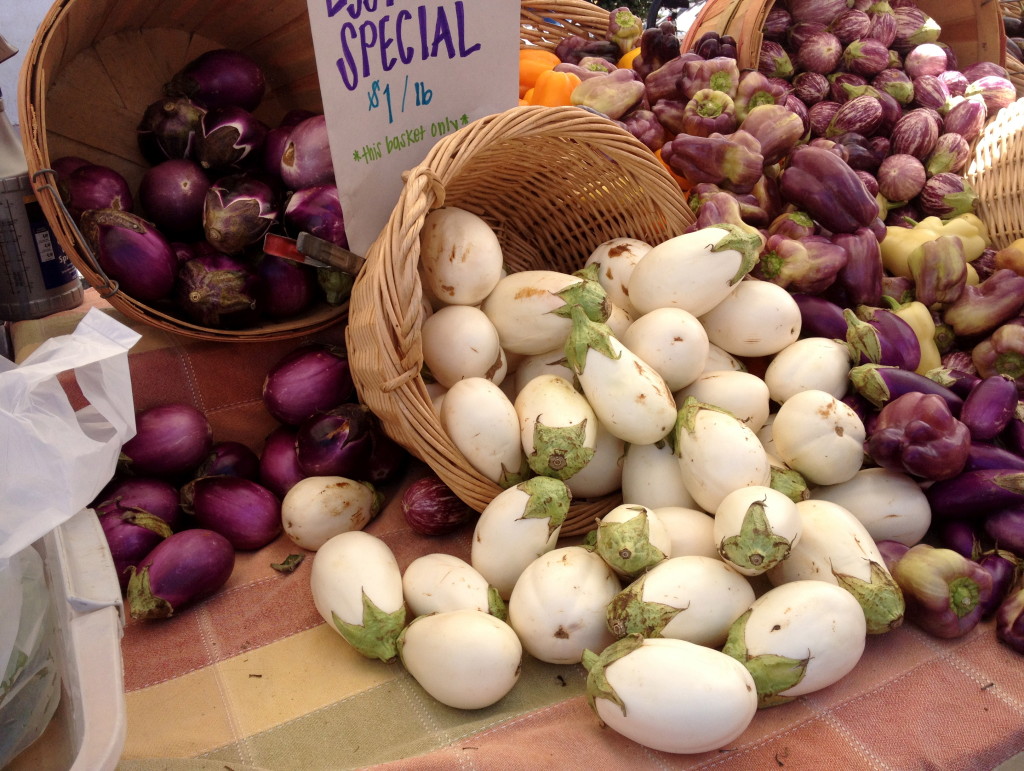 So I immediately thought of this marinated eggplant recipe from My Calabria by Rosetta Costantino.
My Calabria is a wonderful collection of southern Italian recipes that remind me of the meals my great aunts would cook on Sundays.  Before we went to Italy this spring, Mz. Riz and I would drool at the pictures of our future meals.  The beauty of this book is the inherent simplicity of the recipes. No fancy techniques—simply chop, boil, mix and add FLAVOR…and presto the essence of southern Italy appears on your plate.
Since I'm no longer in southern Italy and have received a bounty of Hatch chili peppers from Melissa's Produce, I did what all good Angelinos do—meld the regions together to create a uniquely LA side dish.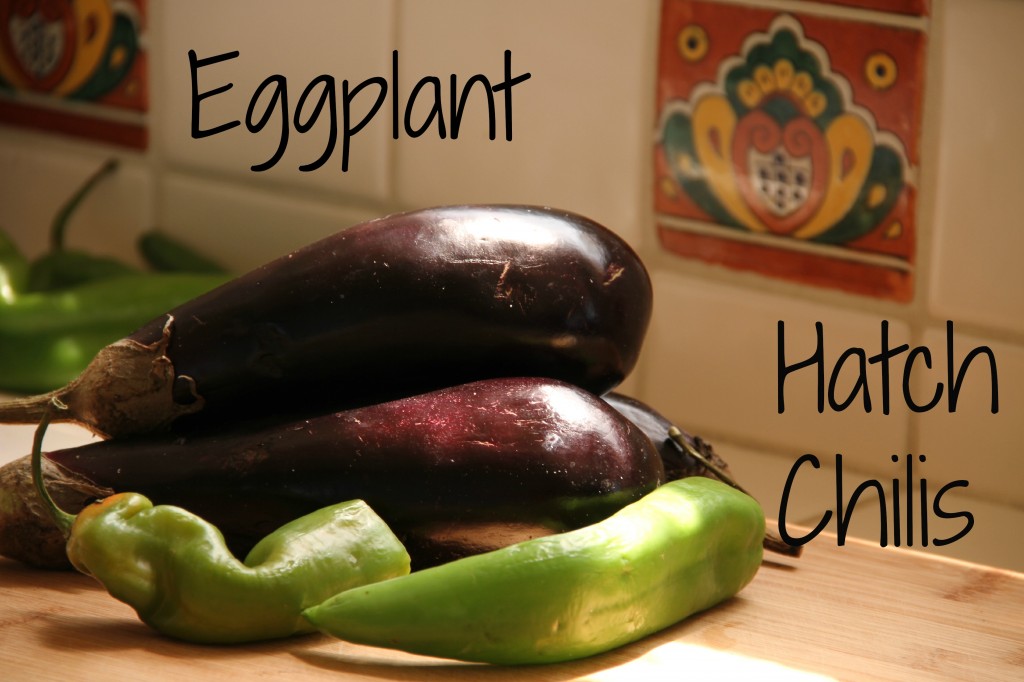 I think you'll agree this is eggplant dish will become a standard when the confluence of eggplant and Hatch chili season collide.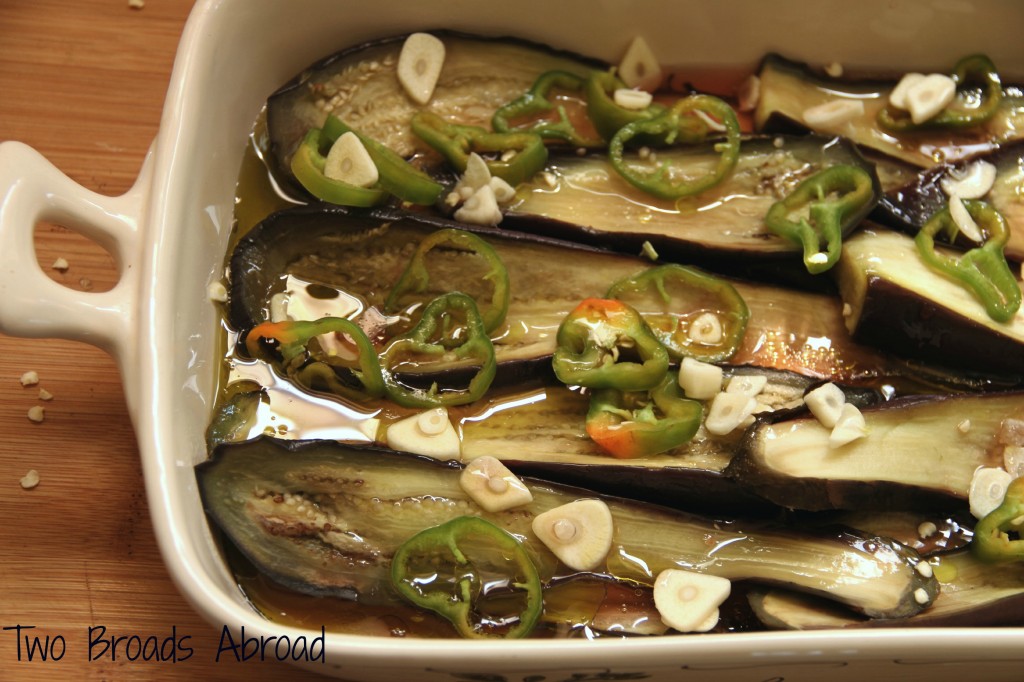 2 lb. eggplants any size, shape or form
2 T salt
2/3 c red wine vinegar
1/2 olive oil
5 garlic cloves sliced
2 Hatch chili peppers sliced with seeds
large bunch of mint leaves chopped
salt and pepper to taste
Fill large pot with water and add salt.  Bring to boil.
Slice eggplants length wise to have 4-6 slices if using Japanese or Italian eggplant.  If using small round eggplants slice them in quarters.  Leave stem on as it will hold the eggplant slices together.
Place eggplant slices in boiling salted water and cook for about 3- 5 minutes.  The eggplants float to the top so I usually use a bowl placed directly on top of the water to keep the slices submerged.
Remove slices and drain until cool.
Mix up last six ingredients into a bowl.
Place cooled eggplant slices in a baking dish.  Pour marinade over them.  Cover and let stand at room temperature overnight. Serve or place in refrigerator. These marinaded eggplants will last up to two weeks when refrigerated.