Valentine's Day will soon be upon us, and what better way to say I love you than to slave over a batch of croissant dough to make pain au chocolate and heart shaped croiss-nots?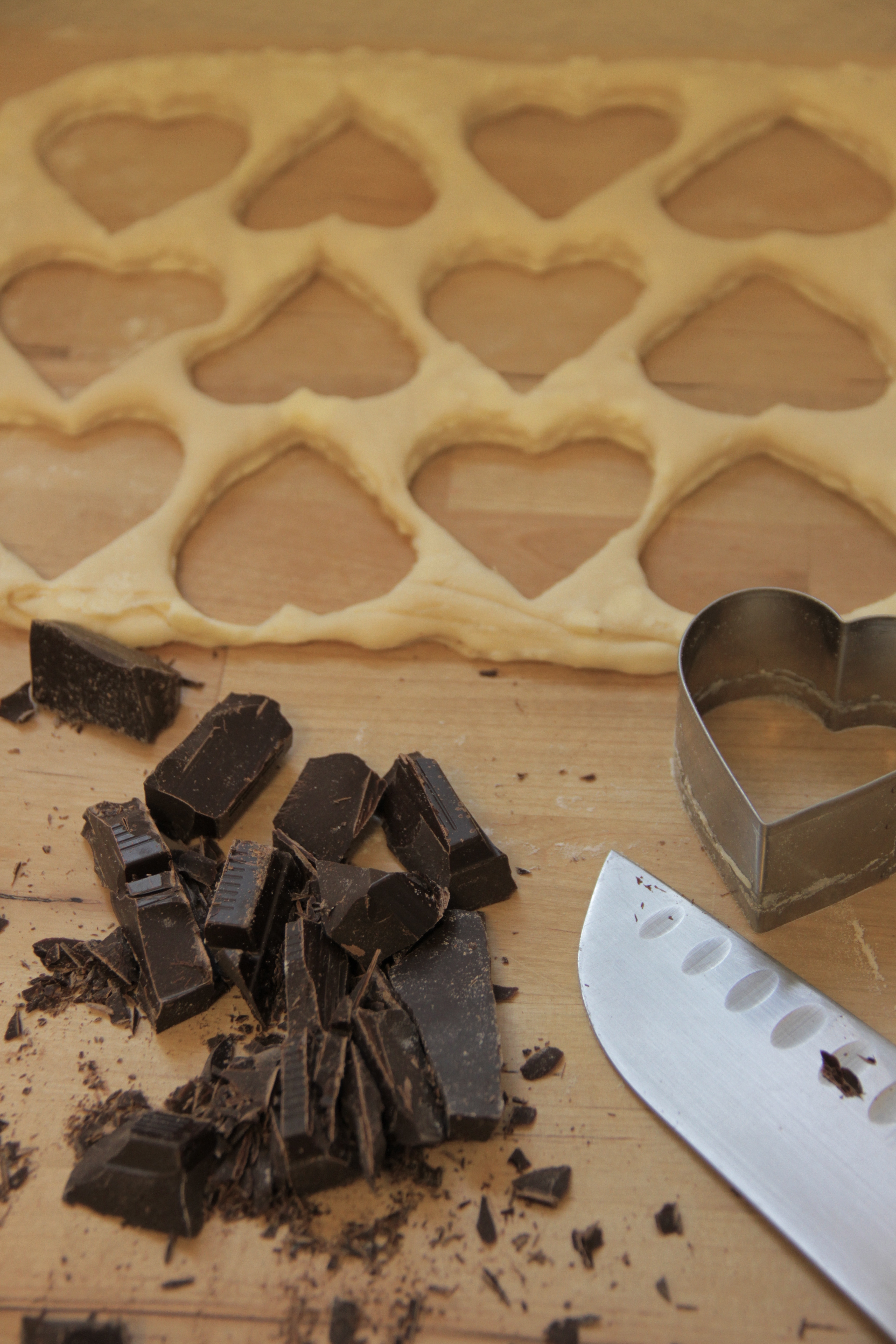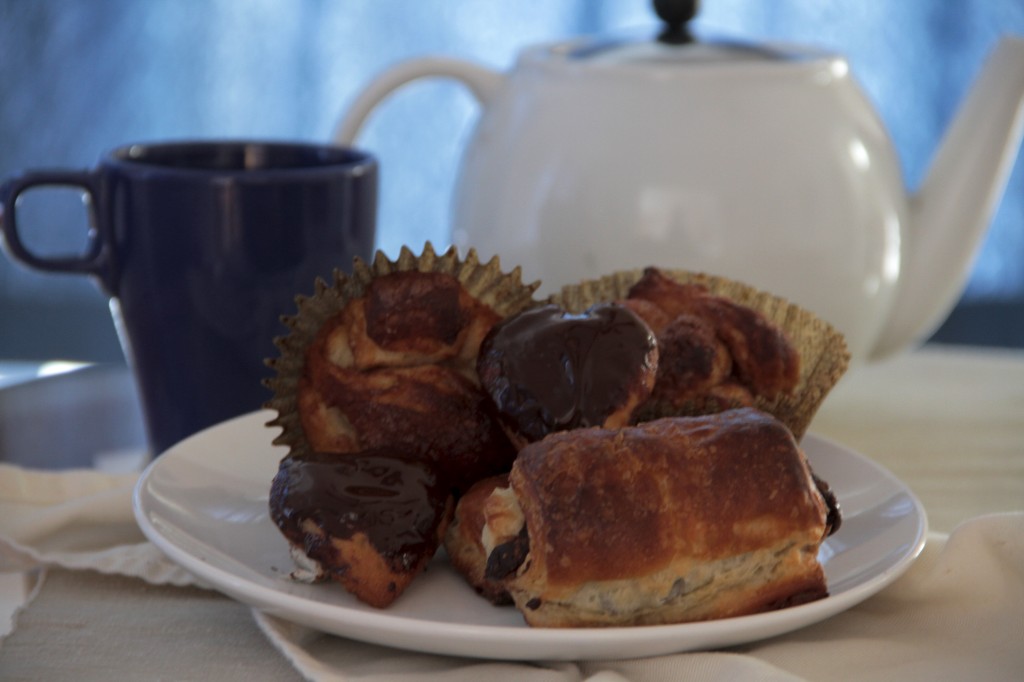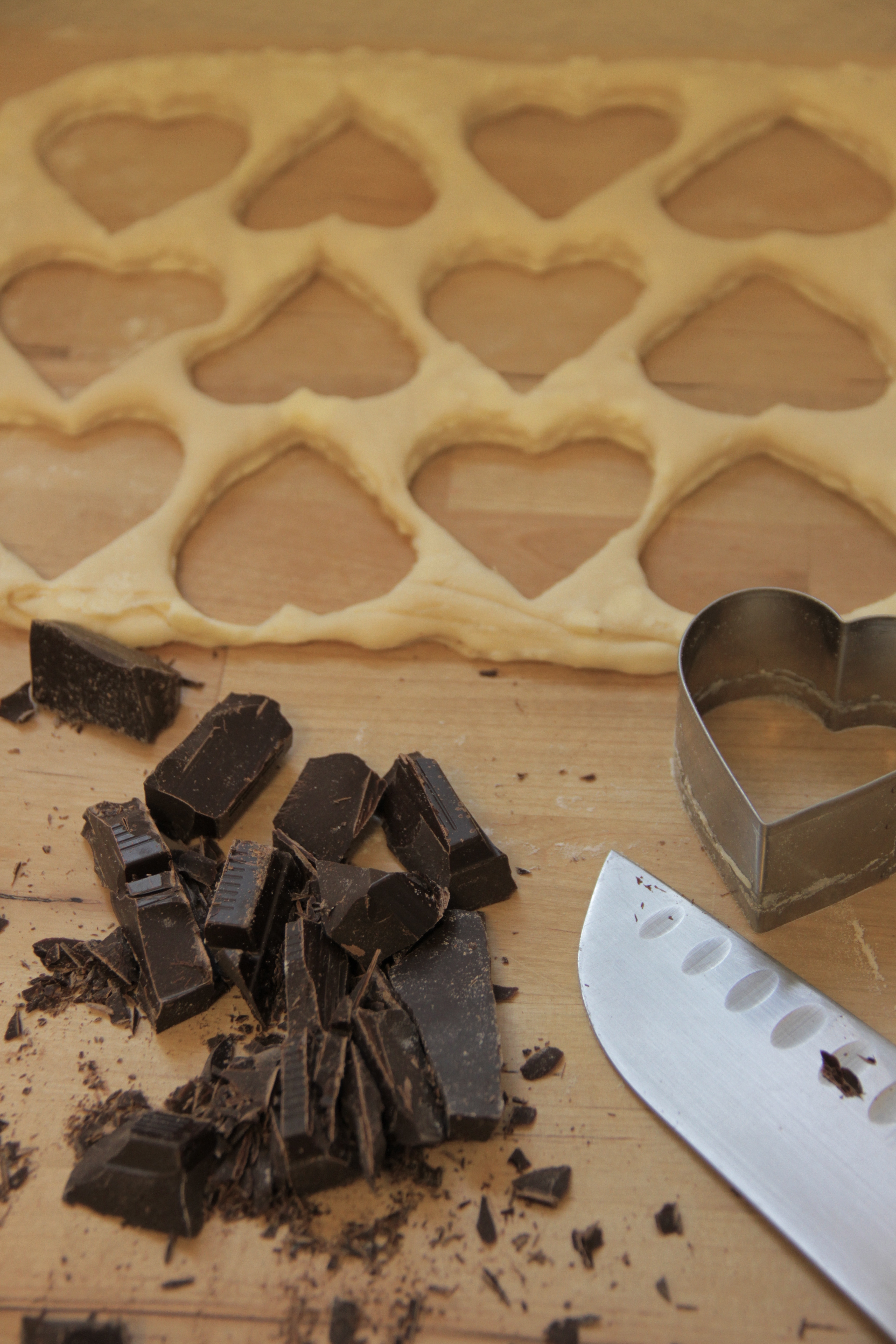 I took my croissant dough recipe and made pain au chocolate, chocolate glazed heart shaped croiss-nots (cronuts) and cinnamon sugar croissant nests.  So here's the 'how to' once the dough is made and all turns are complete.  Use half the dough for pain au chocolate and half for hearts and the left over for the nests.
Valentine's Day Pain Au Chocolate
Roll out half of the croissant dough. Mark the dough so that you have five inch rows and three inch columns.  Cut with pizza cutter or knife.  (If you cut the pain au chocolate pieces directly after rolling out they'll shrink)  Chop 72% dark chocolate into chunks and place a 1/2 in line of crumbled chocolate on the top of each piece.  Brush the bottom edge of each piece of dough with water.  Roll from the top down.  Place on a parchment paper lined sheet pan.  Cover with plastic.  Let rise for one hour.  Brush with egg wash and bake at 425 oven for 15 minutes.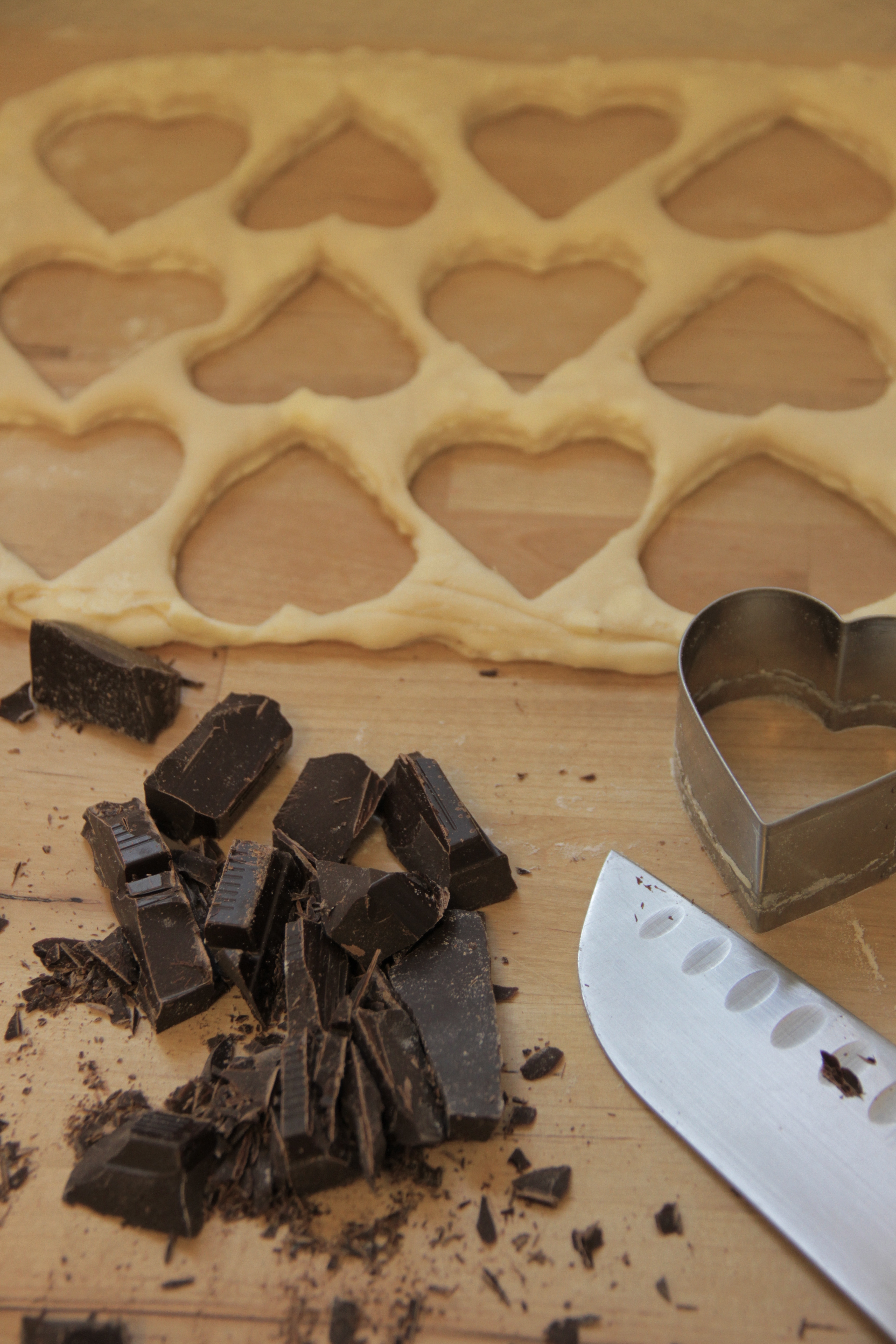 Heart Shaped Croiss-Nots (Cronuts)
Roll out the other half of the croissant dough so that it is only half inch thick.  Let dough rest than cut out heart shapes.  Put hearts on parchment lined sheet tray and let rise for one hour.  While the hearts rise make chocolate glaze.  On a double boiler melt 2 oz of dark chocolate.  When melted remove from heat and stir in 1 oz of butter.  Mix until butter is melted and fully incorporated into the chocolate.  Next heat 3 cups of grape seed oil to 350 fry your hearts.  When cooled dip in chocolate glaze.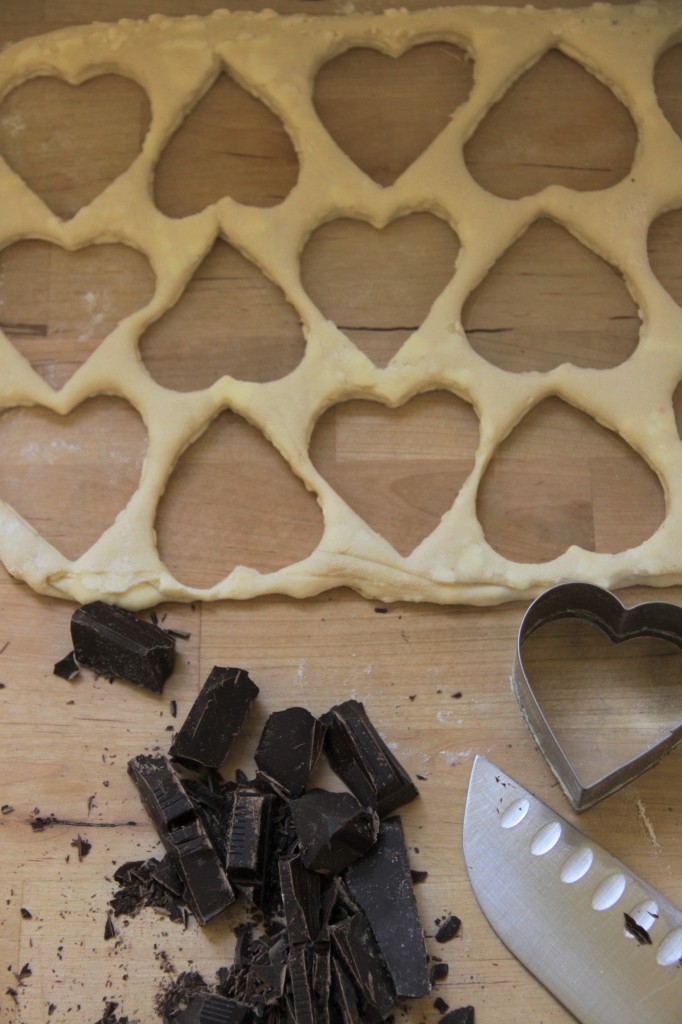 Cinnamon Sugar Croissant Nests
Take all the left over pieces of croissant dough and toss them in cinnamon sugar.  Put muffin cups in muffin pan and fill three quarts with sugary dough.  Let rise for an hour.  Bake at 425 for 15 minutes.
Not really into the labor of croissants fried or otherwise, check out what these recipes from FBLA.