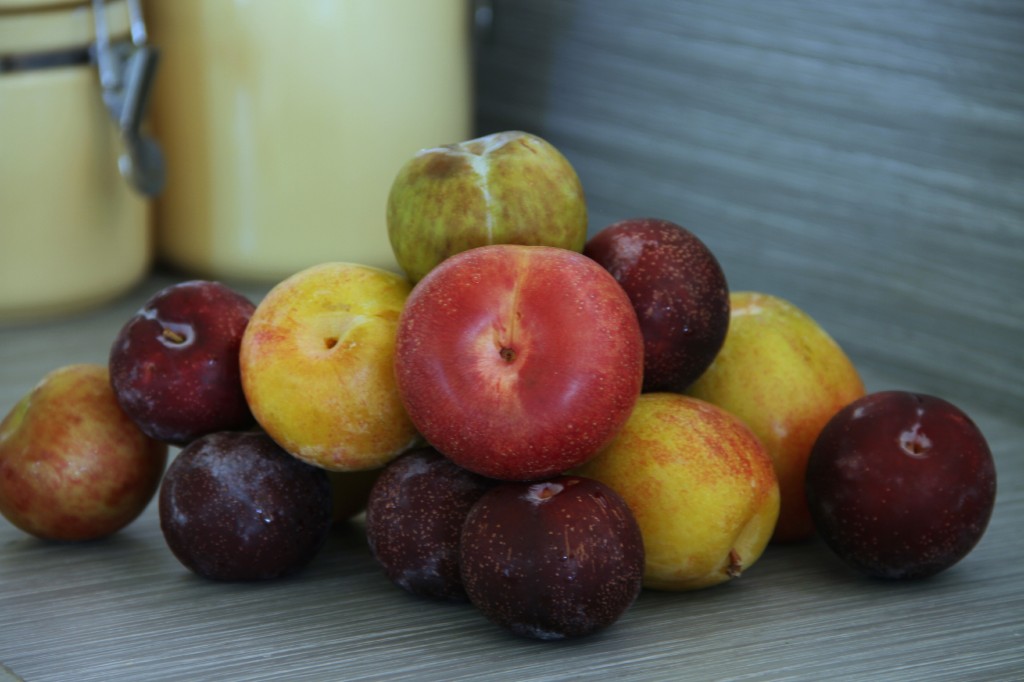 What to do with all the plums in my refrigerator?  Pie? Jam? Cobbler?  No I want them with my chicken.  What's a broad to do?
Curry that's what!  Mz. Riz has the pantry full of cumin, cardamom and coriander seeds.  When I asked her for a recipe she looked at me as if I had three heads. Recipes, who needs a recipe when you were raised on these flavors? She then promptly handed me a container of a commercial curry powder.  "This will do" were her words as she departed.  Not really.  I remember buying that can when I still lived in Echo Park ten years ago.  It had to be stale.  I wanted the flavor that she always infused in her meals.  I thumbed around her cook books and came up with this blend of spices.  The final combination of the zingy chicken with the sweet plums worked well.  I even go the Mz. Riz nod of approval.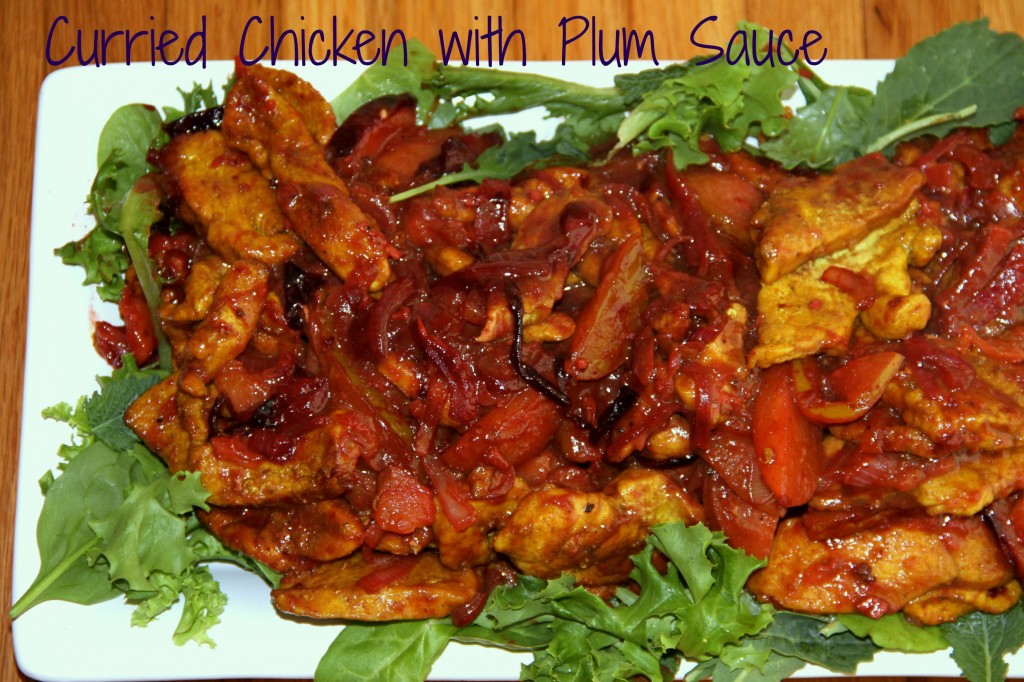 Plum Sauce with Curried Chicken
Curry Powder
2 tablespoons cumin seeds toasted
2 tablespoons whole cardamom seeds toasted
2 tablespoons whole coriander seeds toasted
1 tablespoon mustard seeds
¼ cup ground turmeric
1 teaspoon cayenne
¾ cup flour
Place tossed seeds in coffee grinder and create powder.
Add turmeric and cayenne.
Add flour to mixture.
3 chicken breasts sliced against the grain
4-6 medium plums of any kind (I mixed some sweet with a few tart) sliced
½ cup white wine
balsamic vinegar
salt and pepper
oil
 Slice chicken breast in half in wide slices,  Make sure you slice across the grain.  That is, look at the chicken breast you will see that there are grain lines.  Take your knife so it intersects in a "T".
Season slices with salt and pepper.
Toss chicken pieces in curry mixture and coat thoroughly. Sift the curry and flour mixture to use for another time.
Heat large sauté pan. Add oil to pan.
Place chicken pieces in the pan.  Sear on each side, about two minutes a side.  Remove chicken from pan.
Pour in wine and let bubble, with wooden spoon scrap the bottom of the pan to incorporate the caramelized remains into the sauce reduce to about half.
Add a drizzle of balsamic.
Add sliced plums and cook until soft.
Add chicken and bring to boil.
Serve