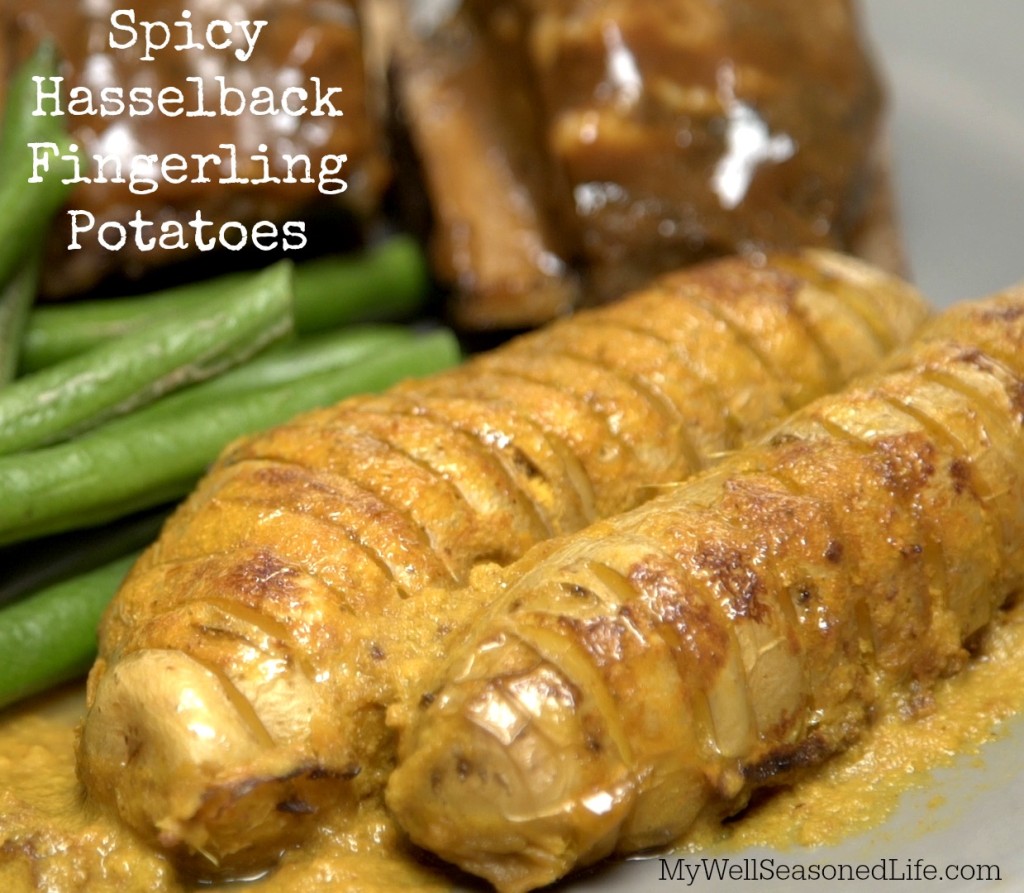 Potatoes—bake, fry, roast, stuff with just about anything. Russets, fingerlings, purple, red, Yukon gold the options are overwhelming, the combinations mind blowing. My default potato dish: latkes. What's better than fried potato crunchiness? But it is time to widen my horizons and try something new.
My short ribs are in the oven for another hour or so. What potato would compliment the sweet richness of the ribs and share the oven?
Fingerling potatoes seem like the natural choice. Fingerlings are firm, buttery and perfect when roasted. If sliced ala Hasselback any additional flavors would infiltrate the entire potato. Meet spicy Hassleback fingerling potatoes. These spicy roasted beauties will brighten up any dish, but are a match made in heaven when they accompany short ribs.
Here's a short video that shows you just how easy spicy Hasselback fingerling potatoes are to make.
These zingy fingerlings go great with short ribs.

Posted by My Well Seasoned Life on Monday, March 21, 2016
Spicy Hasselback Fingerling Potatoes
Ingredients
10 fingerling potatoes
1 jalapeno pepper
1 inch piece of fresh ginger
2 cloves garlic
1 shallot
1 tsp turmeric
1 cup coconut milk
salt and pepper
Instructions
Hasselback fingerling potatoes and place in baking dish.
Clean jalapeno pepper and coarsely chop.
Peel and coarsely chop ginger, garlic and shallot
Add all ingredients to the bowl of a blender and puree
Taste puree and add salt and pepper as needed
Pour puree over all the potatoes. Make sure the liquid covers all potatoes and seeps into the slices.
Bake 45 minutes in a 350 oven.
https://www.mywellseasonedlife.com/spicy-fingerling-potatoes/