I'm sure there are of few of you out there that still are undecided as to what you're going to include on your Thanksgiving menu.  Fear not.  Here's a list of some fool proof, time tested and delicious options for your Thanksgiving table.
Start with this wonderful appetizer–Parmesan Fried Cauliflower.  This is a real crowd pleaser.  Plus it's light, crunchy and will leave enough room in your guests' stomachs to eat your entire feast.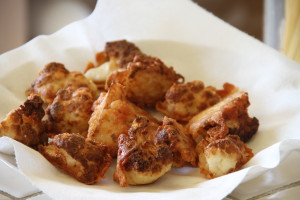 Of course there's the turkey.  This recipe never fails to produce a moist bird.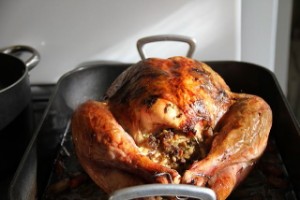 If you want to try something different striped stuffed sea bass is the answer you're looking for.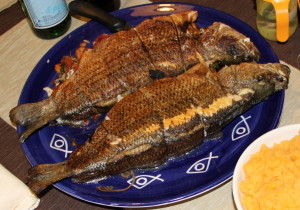 Stuffed pumpkins are a standard at my table.  If you can't find the mini pumpkins don't worry,  find a small one and fill it.  If you can't find a pumpkin bake this incredibly flavorful stuffing in a baking dish.  The real point is to make this stuffing.  People will change the way they look at you after they eat this recipe.  You will become the reigning king or queen of the holiday. (It's also great to stuff a crown roast of pork as well.)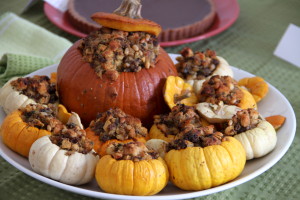 I'm not a fan of mashed potatoes.  But I'm over the moon about rutabagas.  Plus you can't get a simpler recipe than this.
And to round out your holiday table this colorful and scrumptious side dish (easy, easy) of corn and pomegranate will do the trick.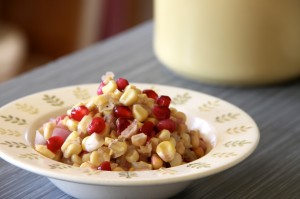 If  you're looking for an alternative to apple and pumpkin pies please consider these two options:  Melt In Your Mouth Chocolate Tart.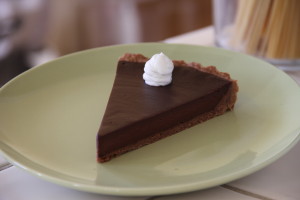 Or these Baked Apples.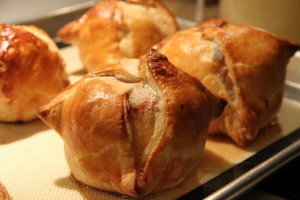 Hope these ideas help.  Remember Thanksgiving is THE holiday to thank the people you love.  Have a wonderfully delicious holiday.