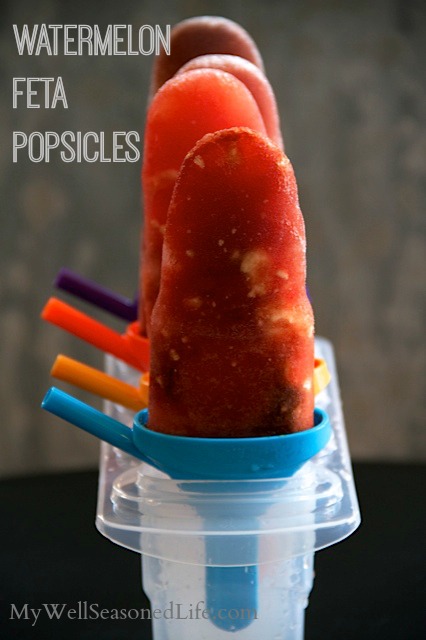 Here is a great idea for a summer barbeque—Watermelon feta popsicles. Buoyed by the success of my melon chevre popsicles I began to think of what other flavor combos that I simply adore?
A crowd-pleasing appetizer is my cubed watermelon with feta and reduced balsamic.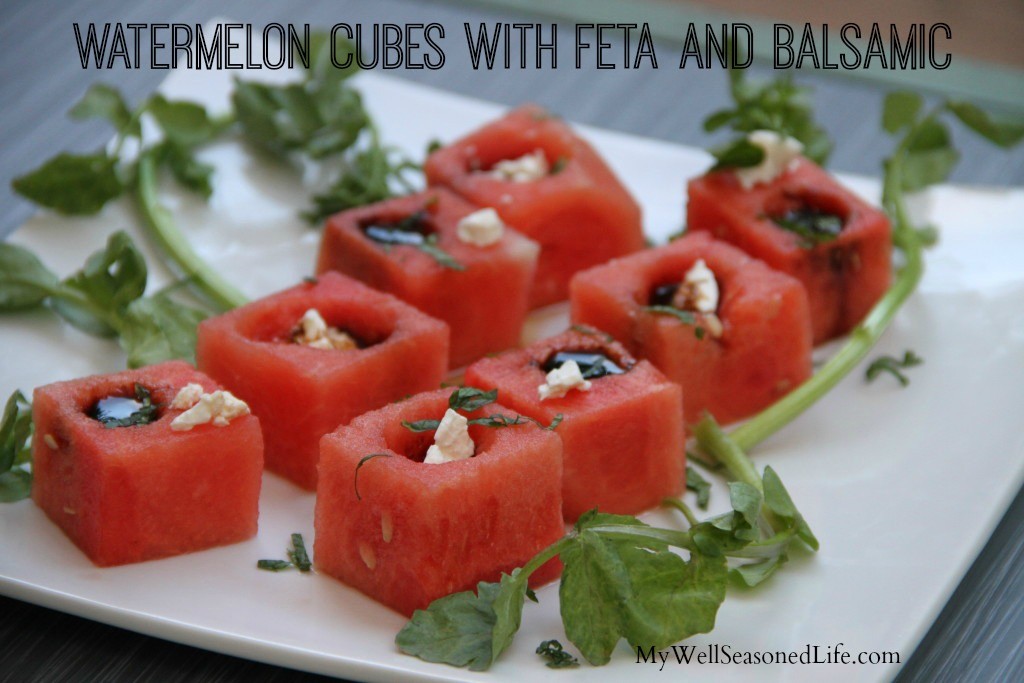 Why not try it in a popsicle? I did. Watermelon, feta and reduced balsamic are fantastic frozen…or fresh.
Watermelon Feta Popsicles
Ingredients
Popsicle molds. (I used these really cool molds that have a straw attached to the stick mold so that your hands don't get sticky)
2-4 cups seedless watermelon cubed (should have 2 cups pureed)
¼ cup crumbled feta (approximately)
1/3 cup balsamic vinegar reduced by half
Instructions
Reduce balsamic vinegar and cool.
Puree watermelon in blender
Pour pureed watermelon into molds leaving a little less than half an inch from the top.
Place molds in freezer for about half hour
Remove chilled molds and sprinkle feta into molds poking the cheese with a knife to distribute evenly.
Drizzle reduced balsamic into molds and swirl the vinegar to distribute in the molds. If needed add a bit more watermelon puree to fill to top.
Freeze until solid.
https://www.mywellseasonedlife.com/watermelon-feta-popsicles/