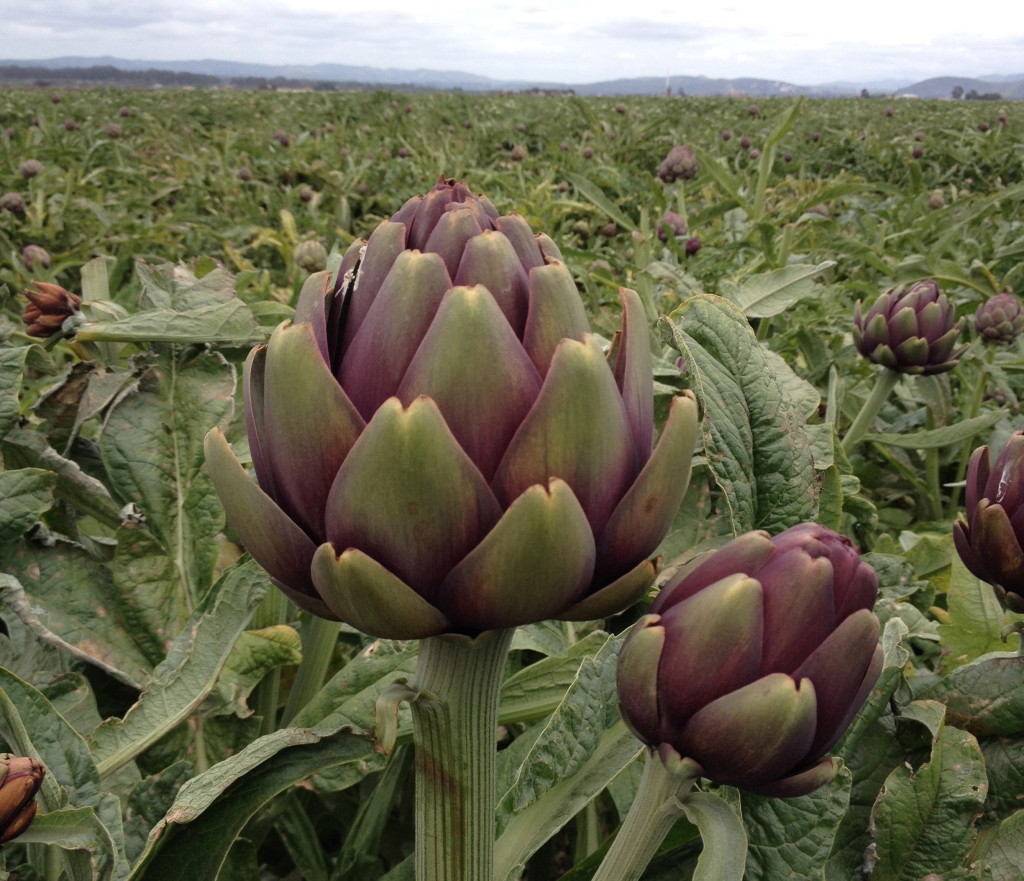 Artichokes, how do I love thee? Let me count the ways–sangria, fiesole and green globe.  The only thing better than eating artichokes is going to an artichoke farm and then eating them.
A few weeks ago I asked Oakley from Frieda's Produce if she knew of an artichoke farm that I and a few of my fellow bloggers could visit.  Doing what Oakley does best she arranged for a visit to Baroda Farms in Lompoc.   It was a fantastic day.  You probably even read about it on Cathy's site She Paused for Thought or maybe you checked out Valentina's of Cooking on the Weekend or Christina's Cucina's or Kelly's of Tasting Page.
I like to think that I was saving the best for last, so here's a video of our trip to Baroda Farms.

A huge thanks for the generosity of Mary and Oakley of Frieda's Produce and the artichoke wizard himself, Steve of Baroda Farms.