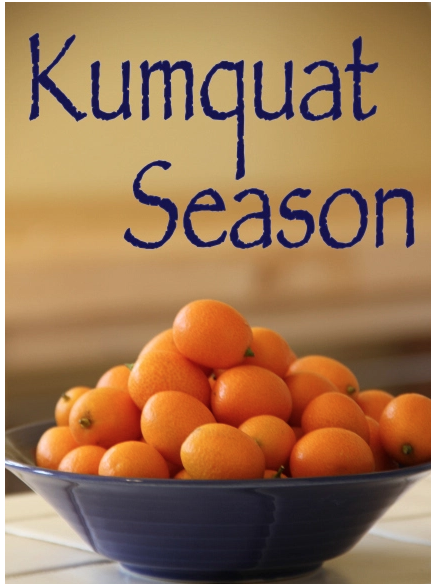 Kumquats are all over the place these days.  And what to do with all those tiny golden orbs?  Easy, make preserves.  When I was trying to think up a winning entry for the Annual Grilled Cheese Invitational I used kumquat jam as a garnish for my entry the "Sweet Goat".  KCRW thought I did a pretty good job.
I've also made spicy kumquat preserves to apply to a piece of halibut or mahi mahi.  Yumm.  And nothing could be easier.
1 pound kumquats rinsed, sliced pits removed
1 cup sugar
1/2 cup water
Place kumquats, sugar water in a sauce pan.

Cook for about 20 minutes.
For spicy version add 1 Thai Chili Pepper and cook.
Cook, chill, spread.