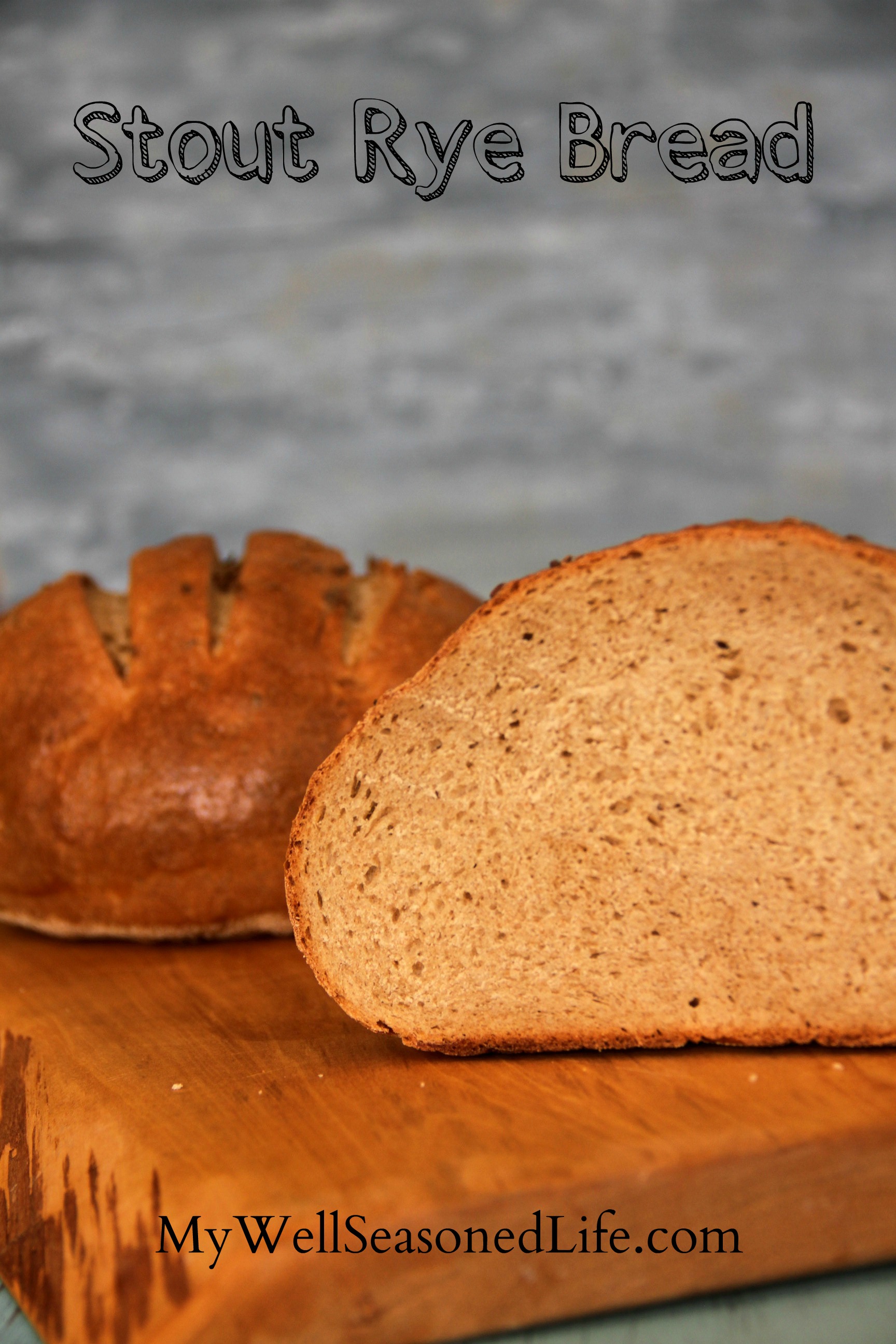 The cool weather and my big new kitchen have ignited my urge to bake and fill the house with aromatic warmth. And one of the first things I want to bake is bread—rye bread made with a very dark stout. Of course I looked for the recipe I used to make in my bakery, alas no luck. So I called my mom and asked if she could snap a photo of the recipe card and text me. Kidding. (My mom still asks if facetime is costing me a fortune.) Actually, my mom's caretaker texted me shots of the recipe card.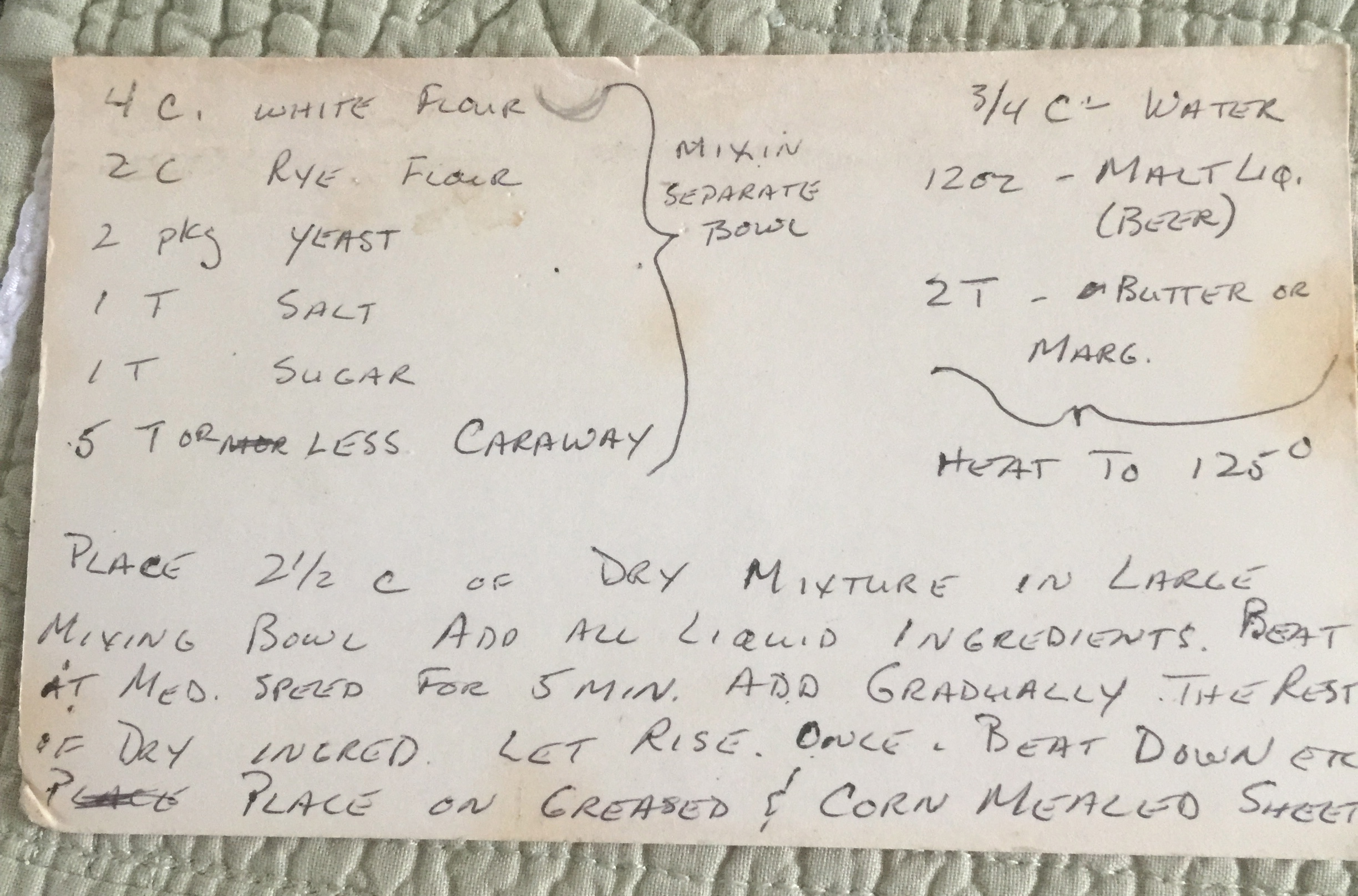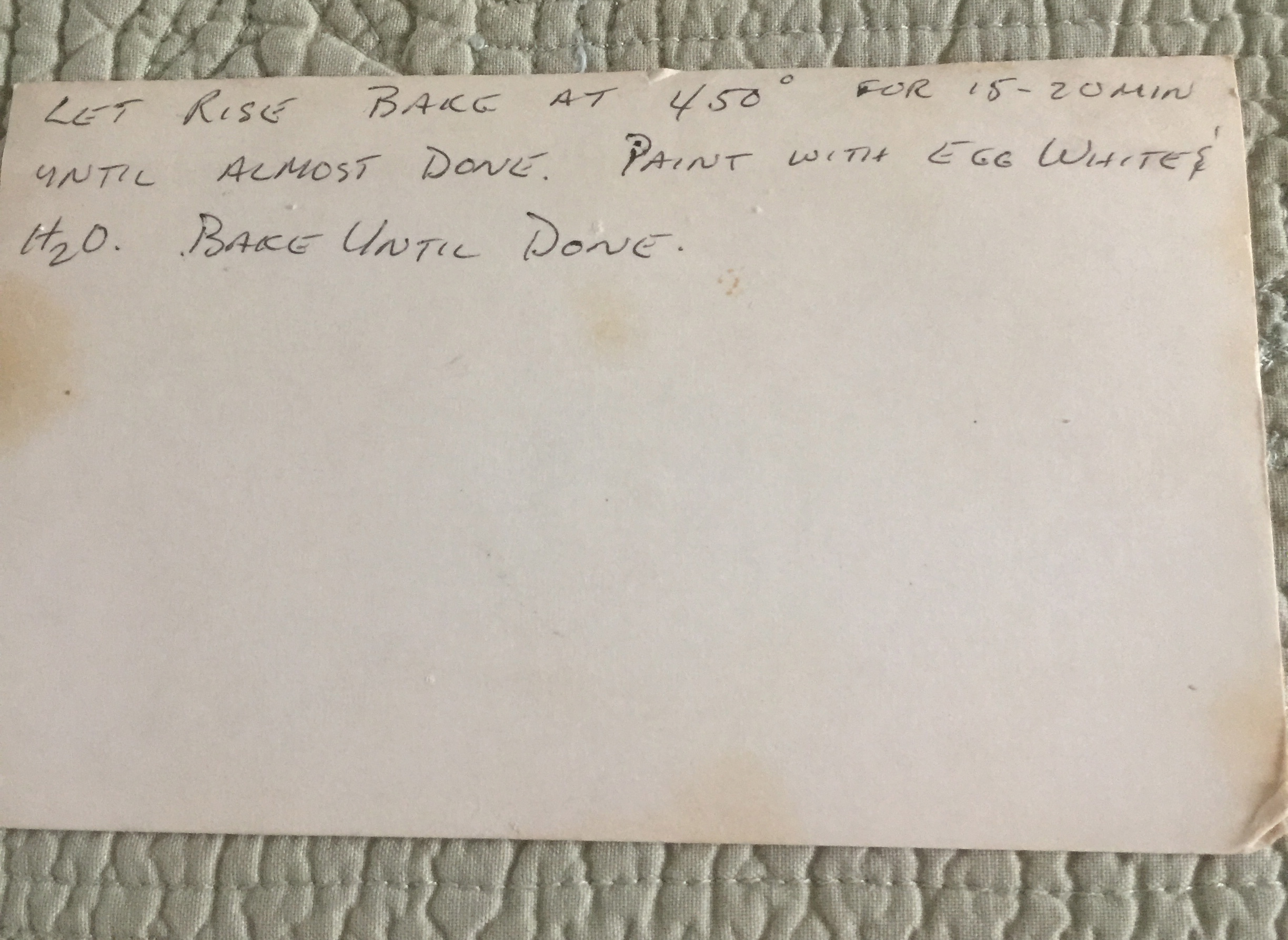 This recipe for stout rye bread was one of my very first attempts to make bread. I can't for the life of me remember where I got the recipe. Craig Clayborne? Julia Child? This recipe hails from the mid 1970s, so it had to come from a cookbook or newspaper article. I was young and very inexperienced in the ways of the world, as witnessed by the note I wrote in the recipe "malt liquor (beer)" in my tiny insecure print.
Now that I've matured and the world provides many more beer choices besides Colt 45 Malt Liquor, I decided to use a dark stout. Stout rye bread puts a smile on my face. Always mindful of vegetarians I used olive oil instead of butter or, god forbid, margarine. I was amazed how quickly the recipe came together.
I'm still a sucker for the shiny finish of the Jewish ryes sold in New Jersey and New York so I used an egg wash. If you prefer more rustic loaves omit that step. Hope you enjoy filling your house with the scents of this bread and making sandwiches.
Ingredients
4 cups unbleached white flowr
2 cups dark rye flour
2 packages dry yeast
1 T salt
1 T sugar
5 T caraway seeds
3/4 cup water
12 oz. Stout or beer of your choice.
2 T olive oil
corn meal to spread on baking tray
egg white
Instructions
In small pot pour water, beer and olive oil. Heat to 125
Pour first six ingredients into a bowl and mix.
Place half of the dry ingredients into the bowl of a stand mixer, attach dough hook and add the liquids. Mix at medium speed for 5 minutes.
Gradually add the rest of the dry ingredients to the bowl and mix until combined. If your mixer groans pour ingredients on a clean surface and knead until well blended.
Cover dough with plastic and allow to rise until doubled.
Cut dough in half and form into balls.
Place on greased sheet pan coated with corn meal.
Cover and allow to rise for half hour to 45 minutes.
With an extremely sharp knife or blade make slices in the bread.
Bake in 450 oven for 20 minutes.
If using egg white wash. Place egg white in a bowl and a splash of water and stir until white is smooth. Brush on loaves and sprinkle with caraway seeds. Bake for another 10 to 15 minutes.
To test if loaves are done, pat bottom of loaf if it sounds like a drum it's done.
https://www.mywellseasonedlife.com/stout-rye-bread/