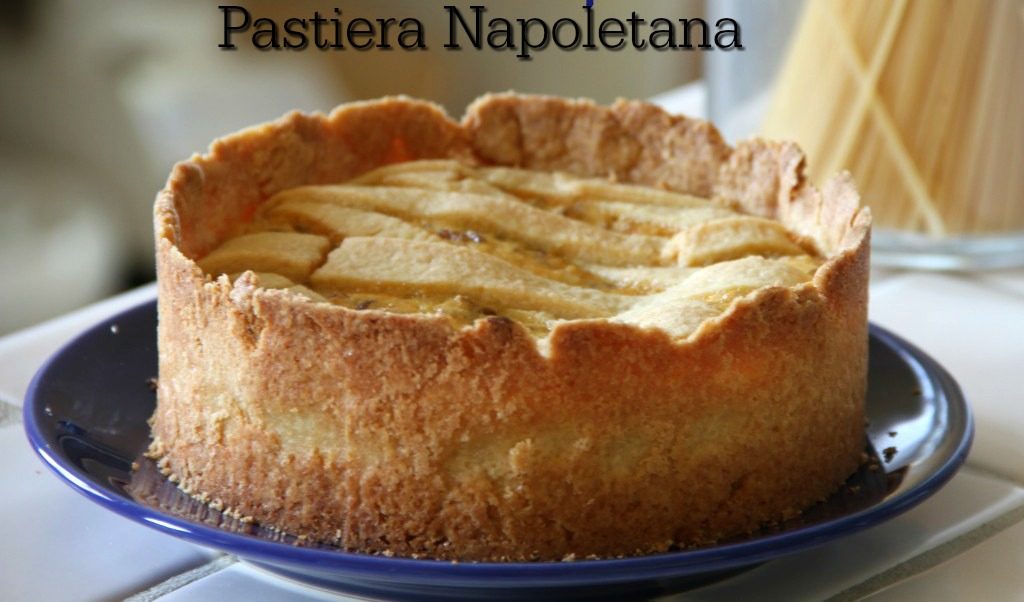 Easter is coming soon.  Our trip to Italy follows.  Okay so I'm in an Italian state of mind, looking forward and backward at the same time.  Pastiera is a traditional Easter dessert we had at many dinners when I was growing up.  The reason I love it:  it's got great texture from the wheat berries or farro, a great citrus flavor from lemons and orange, the ricotta and eggs create an incredibly light filling that's held together by an unbelievably short crust.  HEAVEN.
To be honest this takes a bit more work than a cheese cake because the faro needs to be soaked for three days, then slowly cooked in milk.  But the effort is so very worth it.
For the filling:
1/2 pound faro
1 pound fresh ricotta
1 cup granulated sugar
1/4 cup orange flower water (if you don't have orange water use fresh orange juice)
1 cinnamon stick
1/2 teaspoon  ground cinnamon
2 cups skim milk
1 lemon, zested
4 large eggs, separated
For the dough:
2 1/2 cups all-purpose flour

3/4 cup unsalted butter
3/4 cup granulated sugar 
3 egg yolks
Place the farro in a large bowl and cover with cold water. Let the faro soak for 3 days, changing the water daily. 

On the third day, drain the grain and place them in a medium-sized pot. Cover with cold water. Bring the water to a boil over a high flame, reduce to a simmer and let simmer for 15 minutes. Drain the faro.
In a medium-sized saucepan, heat the milk over a medium flame until hot but not smoking. Add the faro, 1/2 the lemon zest, 1  cinnamon stick, 1 tablespoon sugar, and let cook over moderate heat, stirring occasionally, until the milk is completely absorbed.  Remove and discard cinnamon stick.
Place the ricotta in a large mixing bowl.  Mix the ricotta until the texture becomes creamy. Add the ground cinnamon, sugar, egg yolks, the remaining lemon zest, orange flower water, and the cooked faro. Use a spatula to mix until well combined then set aside.
To make the dough:  Add flour and sugar to a food processor and pulse a few times to mix.  Add butter pulse until resembles corn meal.  Add yolks and blend until it begins to combine.  You need to knead this dough to combine.  It will be a bit dry.
Wrap the dough in plastic wrap and let rest in the refrigerator for 30 minutes. I usually do this step when the faro is cooking in the milk.
Take 2/3 of the dough, roll out and line the inside of a 9 inch spring form pan.
Whip the egg whites in mixer until stiff, fold into faro/ricotta mixture.  Fill the cake pan with this mixture.
Roll out the remaining dough into a nine inch square.  Cut half inch strips and place on top of filling in order to create a lattice.
Bake in 350 oven for an hour.